Super-Healthy Chocolate Protein Smoothie
It can be hard to get all the right nutrients into your teens and tweens. As they get older, they get more independent and are likely to decide that they don't need breakfast, or they think frappuccinos and cake pops are an appropriate after school snack. I've been told that vegetables in a lunch box are "embarrassing." What's a mom to do? How about feed them something super delicious that's also full of the healthy stuff and no fillers? Read on!
Teens and tweens often don't really feel like eating breakfast. I developed this healthy chocolate protein smoothie for my son. It's a very nutritious complete meal for him when he doesn't feel like sitting down to breakfast. Or for the mornings when he needs to get some more homework done, he can drink his healthy smoothie while he works. It's also portable, so if the kids are running late it can be made to go. You don't have to be a kid to drink it, either – anyone loves a good chocolate smoothie! And of course, it makes an excellent snack for growing kids.
Nourishing Tweens is a participant in several affiliate programs, advertising programs that provides a means for sites to earn advertising fees by advertising and linking to amazon.com and other websites. I only recommend things that I truly like and would use myself. If you click through my links and make a purchase, there is no additional charge to you.
My recipe is based on the ideas in the book Body Love by Kelly Leveque. Leveque is an amazing nutritionist who has developed a way of eating that satisfies all of your hunger hormones so you stay full for hours. I have been enjoying her smoothies for my own breakfast for months. I wanted to make super nutritious smoothies for my kids, but I found her recipes weren't quite what my kids wanted. So after much trial and error, I developed this recipe based on her ideas that will please your chocolate-loving kids!
This healthy chocolate smoothie has a very strong chocolate flavor and a wonderful, smooth texture. But inside it is hiding the nutrition of spinach, protein, chia, healthy fats, and anti-inflammatory spices! It is also low carb, so it won't spike a sugar high like a chocolate shake would. It provides steady nutrition to help them focus and perform well throughout their day.
Flexibility of the Chocolate Smoothie Recipe
You can make this smoothie exactly as I tell you and it is delicious! However, you do have several options that you can play with as you please. Let me go over your options:
Milk Choice
I use either coconut milk or almond milk. Both are delicious. For my son, I usually use the coconut milk since he loves coconut. If your teen doesn't like coconut, go with the almond. Buy the unsweetened version so you can control the amount of sugar yourself. There are other delicious and healthy milks available such as macadamia or cashew milk. It is also okay to use cow's milk if that is what your teen prefers. If you go with cow's milk, you can reduce the protein powder to half of a serving.
Protein Powder
You have several different choices when it comes to the protein powder. I have two favorites that I switch between. One is whey protein powder in either chocolate or vanilla flavor. I have tried several, and Tera's Whey is my favorite brand. The organic grass-fed version is the healthiest, but it is also fairly expensive. Trader Joe's carries a very reasonably priced whey protein powder.
My other favorite is paleo protein powder. There are lots of brands available for you to try, but we like the PaleoPro brand. It is made from grass-fed beef and contains no dairy or soy. I know it sounds a little crazy to have a beef shake for breakfast…my son actually finds it kind of hilarious. He likes the idea of having a steak and spinach shake that tastes like chocolate. But I'm pretty sure that he is a bit unusual. You don't have to tell your kiddos what is in there. If you use the PaleoPro protein powder you will want to add a bit of sweetener to your shake. If you use the whey powders I discussed above, there is probably enough sweetness already.
You might think beef for breakfast is a bit odd. I've learned from my research that good quality animal protein is one of the most nutritious things for us to eat. Whey protein is also animal protein since it comes from milk, so you can go with that, as I explained above.
There are vegan options out there, too. You can go that route if you want. Some people feel pea protein is a good choice.
Healthy Fats
Your kids (and you) need some good, healthy fats in each meal and snack. I switch between several options. Almond butter is a great choice, high in minerals, fiber, and Omega-3s. Click here to read more about almond butter's health benefits if you are curious. Make sure you purchase an almond butter with no added sugar.
Coconut butter is also fantastic for your health. Coconut has been linked to helping with brain health, so I try to incorporate it into my diet regularly. Coconut oil is equally good for you, but it doesn't work as well in a smoothie – it tends to end up with some unpleasant greasy bumps in your drink. Coconut butter works great. It has a consistency more like almond or peanut butter. Coconut butter is made from the flesh of the coconut. It has a more coconutty flavor than coconut oil. If you like the flavor of coconut, then you should definitely try it. My daughter does not like coconut, so I don't use it in her smoothies.
Your third choice is MCT oil. MCT oil stands for "medium-chain triglyceride" and is usually extracted from coconuts. MCT oil is reputed to have all sorts of health benefits and is often used as a dietary supplement by people who are trying to lose weight. Click here if you'd like to read more about MCT oil. I use MCT oil in my daughter's smoothies because it is a way of adding healthy fats without adding flavor – she is a picky eater, so things need to taste as she is expecting.
Any kind of nut butter would work in this smoothie. Peanut butter is a kid favorite. There has been some research showing peanuts to be toxic, so you might want to consider looking into that. Sunflower seed butter would be yummy, as would cashew or whatever you find. Do pick one that has no sugar added.
Spices
I always add anti-inflammatory spices to my smoothies. I learned from The Plan by Lyn-Genet Recitas that much of our bodies' health issues, including weight gain, can be linked to inflammation. She recommends adding anti-inflammatory spices to your meals to increase your health! If you would like to know more about that, check out my article My Health Journey. I add a bunch of cinnamon to my son's smoothies, as I wrote in the recipe below. I also often add ginger because he loves ginger and it's so good for you. Nutmeg and cloves are other good choices for this healthy chocolate smoothie.
Superfoods
Chia and cacao are both superfoods that are included in this smoothie. You can add others, too! One great choice is Matchinga from Perfect Supplements. Organic Matcha and organic Moringa are blended to create an energy-boosting nutritious green powder that is loaded with antioxidants, iron, calcium, vitamins, minerals, and all the essential amino acids.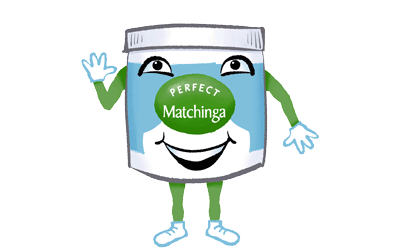 Sweetener
Lastly, you can play with the sweetener in this recipe. Different protein powders have a different amount of sweetener in them. Plus, different kids want a different amount of sweetness! I have trained my own palate to not require much sweetness in my smoothies, and my son is not too picky about it. But my daughter likes things sweet!
If you would like your healthy chocolate smoothie to be a bit sweeter, you can use stevia drops like I mentioned in the recipe below. Stevia is considered to be one of the healthier choices for sweeteners and it is low carb. I have a bottle of the plain version which I use sometimes, but my absolute favorite is the English Toffee flavor, which I've linked below. It is fantastic in iced coffee, too! If you aren't concerned about keeping things low carb, you can use a squirt of honey or agave syrup. Another great choice would be a few pieces of frozen banana.
I hope your teens and tweens enjoy this healthy chocolate smoothie! If you are looking for more ways to help make your family healthier, check out the Ultimate Bundles Healthy Meal Planning Bundle 2019. For only $47, you get more than 70 products worth more than $1000! It's a crazy good deal, chock full of ebooks, ecourses, printables, workbooks and more to help you learn more about how to plan healthy meals for your family. Click here to learn more about the Ultimate Bundles Healthy Meal Planning Bundle 2019.
When you drink your smoothie, you'll need a straw! My family recently switched to non-plastic straws. Click here to read why your family should switch to non-toxic straws, and which ones are best!
Don't miss my anti-inflammatory green smoothie! Click here for the recipe!
Super-Healthy Chocolate Protein Smoothie
This delicious chocolate smoothie is packed with nutrition! Get all the protein and nutrients in when you or your kids are on the go!
Ingredients
12

oz

Coconut milk

or almond milk

2

Tbsp

Chia

2

Tbsp

Cacao powder

2

Tbsp

Almond butter

or coconut butter

1

serving

Protein powder

1

tsp

Cinnamon

dash

Salt

1/4

cup

Frozen spinach

1/2

cup

ice

2

drops

stevia sweetener

optional, to taste

1

scoop

Matchinga

optional, for extra health benefits
Instructions
Fill your blender to 12 oz with almond or coconut milk.

Add all the other ingredients.

Taste. If desired, add a few drops of stevia sweetener or whichever type of sweetener you prefer and blend again.
Need more healthy breakfast ideas for your kiddos? Try these:
Grain-free Pumpkin Spice Muffins
Grain-free Banana Chocolate Chip Muffins