Your Teens and Tweens Need More Sleep!
We all know that sleep is important. Not only do we need enough sleep to feel rested and have energy for our day, but there are also a variety of specific reasons why our bodies need sleep. These include heart health and brain health.
Our brains need sleep to process the information learned during the day, making connections between what we learned during the day and what we already know. Lack of sleep leads to poor concentration and poor decision making, and can even contribute to mental health issues such as anxiety and depression.
How do you know if your teens and tweens are sleeping enough? Sleep expert Susheel Patil, M.D., clinical director of John Hopkins Sleep Medicine, says "you should be able to get into bed and fall asleep within about 15 minutes, and wake up without an alarm clock, feeling rested. On average, the amount of sleep you get this way is probably the amount you need."

Nourishing Tweens is a participant in several affiliate programs, advertising programs that provides a means for sites to earn advertising fees by advertising and linking to amazon.com and other websites. I only recommend things that I truly like and would use myself. If you click through my links and make a purchase, there is no additional charge to you.
Sleep deprivation is very common among teenagers. According to Dr.Michael Crocetti , the Chief of Pediatrics at John Hopkins University, tweens and teens need 9-9 ½ hours of sleep per night because they are going through a second stage of cognitive development and maturation in the brain. Teens and tweens need the extra sleep to support this brain growth as well as physical growth spurts.

Many people are surprised to hear that teens and tweens need 9-9 ½ hours of sleep per night. We know little kids need lots of sleep, but big kids? YES. Not only do their brains need sleep to allow for growth, but the sleep also protects them from negative consequences such as depression, anxiety, drug use, drowsy driving, and even suicide.

Unfortunately, it can be really hard for teenagers to get enough sleep for a variety of reasons.  Busy schedules, lots of homework, and distracting tech like phones, social media, and video games all contribute to the issue.  But did you know that the teenage years also bring a change in the circadian rhythm? Many teenagers don't feel ready to go to sleep until past 10 pm or even 11 pm.  Too many schools start at a very early hour, such as 7:30 am. These two facts work together to make getting enough sleep seem impossible.
I've made a set of free printable sleep trackers for you to use to help your teens and tweens track their sleep. You can't fix a problem until you understand where you are starting! Click here to get the free sleep printables set.
So what can parents do to help teens and tweens get more sleep?
Take a look at both the daytime and evening activities of your family:
Strategies you can do during the day to help with sleep
Get plenty of exercise and activity during waking hours so your body is ready for sleep at night.
Have a time during the day to tackle problems. Many teens and tweens use bedtime as the time to "open up" to their parents, or they may just lay in bed fretting about things. To combat this, make sure there is a chance earlier in the day to work through issues. Perhaps dinner time would be the right moment to discuss problems they're facing at school or with friends. It might also be good to teach them how to do a "brain dump" so that they can stop the circle of worry.
Think about whether your family's schedule is interfering with sleep. Are there too many activities planned? Can anything be let go? Could dinner time be changed? Do you need to shut off the TV earlier?
With the circadian rhythm changes in mind, think about whether an earlier bedtime will work for your teens or not. Perhaps a later wake-up could be a better answer. Look at the morning to-do list and think about what could be moved to the evenings so that tweens and teens could get up later. For example, showers could be taken at night instead of in the morning. Clothes could be chosen and lunches could be made in the evening. Breakfast could be eaten on the way to school. If you need an easy, portable breakfast for teens try my Super-Healthy Chocolate Protein Smoothie or my Grain-Free Chocolate Chip Banana Muffins.
Nighttime routines to help your teens and tweens get more sleep
When we have babies and toddlers in the house, most of us parents establish a nice bedtime routine to help with sleep patterns. However, as the kids get older those routines get disrupted by things like activity schedules and homework. By the time we have teens, bedtime routines might be fairly nonexistent. But everyone needs a bedtime routine. Routine signals to your brain that it's time to sleep, and it can make falling asleep easier. Take some time to think about how your family's evenings play out, and what changes could be helpful so your teens can get more sleep.
Everyone needs to brush their teeth and do some other self-care tasks at bedtime. Do you have time set for this? Or a certain order?
Even though teens are older, parents need to have clear limits and expectations, which needs to include a timeframe. Teens are too young and their brain development is such that they cannot always make the best decisions for themselves.
No screens at bedtime. There are several reasons for this. First, the light of the screens interferes with melatonin production and disrupts the sleep cycle. Second, the temptations of social media, texting friends, and playing games are too hard to resist when the opportunity is right there. NO PHONES IN THE BEDROOM OVERNIGHT. Choose an end time for screens. In our house, my son is expected to be done with his computer games before dinner, by 7 pm (I am thinking of changing this to 6:30). My kids are expected to have their phones in the kitchen by 9 pm. Do not disturb is set on their phones from 9 pm-6:45 am. This is a work in progress. You need to find the right time frame for your family and be strict about it.
When your kids were little, you probably read them a story and sang them a song every night as part of the bedtime routine. If your kids are too old for these things, that's fine…but what has it been replaced by? Finding the right bedtime activity can really help with sleep. Maybe your teens enjoy reading at bedtime. Or maybe they would prefer journaling or drawing. Help them find a screen-free activity to help wind down the day. Read Calming Activities for Tweens and Teens if you need ideas.
Make sure your tween or teen's bedroom is the right cozy atmosphere for good sleep. Is it dark and quiet? Room darkening curtains can help. Some people really benefit from a white noise machine for the relaxing sounds it gives. Another popular choice is an essential oil diffuser that can be filled with sleep-supporting aromas like lavender. If you'd like to learn more about how essential oils can help, read my article about why your family needs essential oils.
This is the white noise machine we use. It works just fine and is reasonably priced:
This is a white noise machine that's also an essential oil diffuser and nightlight:
What to do if your tweens and teens struggle to fall asleep
I've already mentioned essential oils. They are good for everyone, but they can be especially helpful for those with sleep issues like insomnia. They can be used in a diffuser for aromatherapy and can also be used topically. I have a roll-on product from Young Living called Tranquil. I roll it on the back of my neck and onto my wrists as I go to bed, as does my daughter and my husband. We have found it really helps support falling asleep and staying asleep. If you're interested, please read my article about essential oils.
Another helpful product that we have in our house is a weighted blanket. Weighted blankets can help soothe the nervous system so that you can relax. This one comes in different colors and sizes and has a removable cover for washing:
Some people benefit from taking melatonin at bedtime to help them go to sleep. Our pediatrician recommended it for my daughter. Ask your doctor if this would be a good choice for your tween or teen.
Proper nutrition is also very important for quality sleep. Make sure caffeine is limited and not consumed more than 6 hours before bedtime. Consider reducing sugar intake and increasing healthy fats in your family's diet. If you haven't already, please read my article about why your family needs plenty of healthy fat.
If your family is eating well but still struggling to sleep well, there are supplements that can help. Perfect Supplements is an excellent company with well-sourced and tested supplements. They have several supplements that can support sleep, such as magnesium and Rhodiola Rosea.
If you head over to Perfect Supplements, use my code TWEENS10 to get 10% off!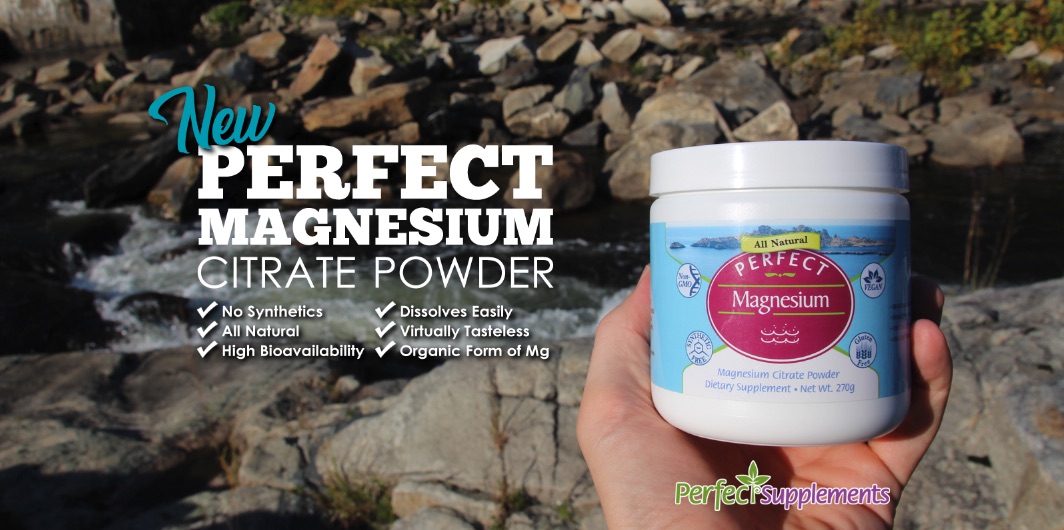 I hope you've found my suggestions helpful! Please pin and share!
I did a lot of research for this sleep article and I'd like to share my sources in case you want to learn more:
Among Teens Sleep Deprivation is an Epidemic. – Stanford Medicine. This article is very thorough and describes several sleep research studies.

Teenagers and Sleep: How Much Sleep is Enough? – Hopkins Medicine

Why Teens Need Way More Sleep -LP Tutoring

Tips on Getting to Sleep Faster – Parenting in Real Life