Good Deals to Help Your Family Through the Covid 19 Crisis
Hey Nourishing Tweens friends! I hope everyone is healthy and feeling okay both mentally and physically.
We are all going through a stressful time – so let's do it TOGETHER. Many of us are feeling worried and unsure about the Coronavirus, or Covid 19, and I'm sure you have heard that there are some unkind people out there who are taking advantage of this bad situation to hoard supplies and price gouge. Unkind citizens, and unkind businesses.
But there are other people out there who are doing the right thing! I am writing this special blog post to let you all in on the special deals that are being presented by companies who want the best for their customers and care about helping people as best they can.
I will keep this post updated as I find more great deals for you and kind businesses that I want to support. Let's thank them for doing the right thing by giving them our business! If you hear of others, please comment below so I can add them!
I've included good deals on hand soaps and household cleaners, wellness products, and activities for kids that are stuck inside while schools are closed.
Nourishing Tweens is a participant in several affiliate programs, advertising programs that provides a means for sites to earn advertising fees by advertising and linking to amazon.com and other websites. I only recommend things that I truly like and would use myself. If you click through my links and make a purchase, there is no additional charge to you.
Household and Hygiene Products
Puracy
First I'd like to give a shout out to Puracy! Puracy is one of my favorite brands for non-toxic soaps and cleaning products such as dish soap and general cleaning supplies. If you want to read more about Puracy, read these articles:
Why You Need a Non-Toxic Home Now
Puracy is offering a bottle of free soap to everyone, and if you click on this ad, you can also get 15% off on a set of three! Yes, I know it says 10%, but it leads to a deal for 15% off:
Puro
Puro is a company that makes lovely non-toxic self-care products such as lotions and soaps. Their products are handcrafted and developed, fresh in small batches, in the USA by a Certified Clinical Aromatherapist and Master Herbalist using natural and organic ingredients. I have tried several of their soaps, skin salves, and aromatherapy rollers and they are really nice.
Right now, Puro wants to help soothe your skin from all the handwashing! Puro is offering a free travel-sized skin relief salve with the purchase of the regular size. From the company:
"Skin Relief Salve handcrafted with a calendula infused olive oil using our own organically grown calendula flowers. Calendula flowers are said to have antiseptic, anti-inflammatory, antibacterial, and antifungal properties along with many more. All these wonderful properties make this a useful healing salve for skin conditions, rashes and cracked dry skin. Finished with lavender essential oil to increase the anti-inflammatory and healing benefits and provide some analgesic relief."
Use the code GIVEMERELIEF at check out to receive your gift! I have some of the skin relief salve and I've used it when I have cracked skin on my hands. It works great! Or, if you'd rather place a larger order, you can use my code nourishingtweens15 to get 15% off your entire order!
Perfect Supplements
If you've been reading my website for a while, you know I am a big fan of Perfect Supplements! They create supplements that are all-natural, sustainable, fairly traded, ethically sourced, and fully transparent. They have several different products that you might find helpful during this stressful time. First of all, there are the supplements that support your immune system.
These include Resgrapemax, Acai, Elderberry, Oil of Oregano, Vitamin C, and Zinc. Please go to the Perfect Supplements website to see all the different choices. And if you do, please use the code TWEENS10 to get 10% off your order! Or 25% off any three Perfect items!
Perfect Supplements also has products to help you deal with stress and anxiety. Head on over to their site and search for "anxiety" and you will find several bundle deals! These products include things like Magnesium and Rhodiola Rosea.
Young Living
If you've considered learning more about essential oils, now is a great time to do so! Essential oils are such a helpful tool for your family's wellness. They can help with emotional support as well as supporting physical well-being such as your immune system. They also can be used to CLEAN your house and fight germs the non-toxic way! If you'd like to learn more, read my article about why your family needs essential oils.
Young Living is my favorite essential oil company and I am a distributor for them. They just introduced special offers on some of their wellness and cleaning products.
This set is made up of some of the best oils for using to support your family's wellness: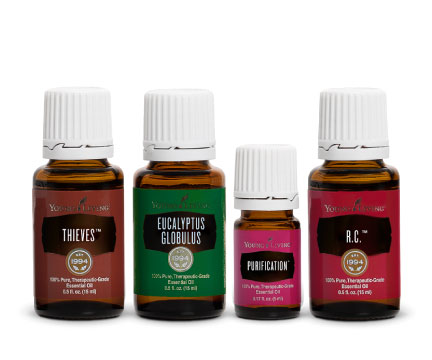 These are supplements to help keep your family healthy: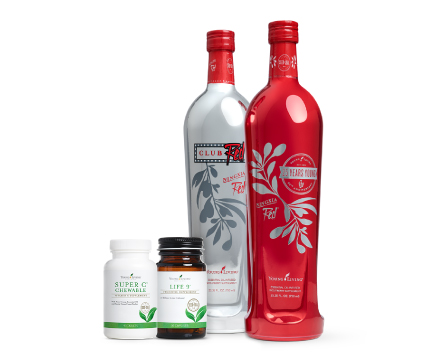 And this set includes both of the above sets plus all you need to start doing non-toxic cleaning in your home including Thieves household cleaner, spray, hand soap and hand soap refill. It's pricey to buy the whole thing, but it solves a bunch of your problems at once and is currently offered at about a $100 discount: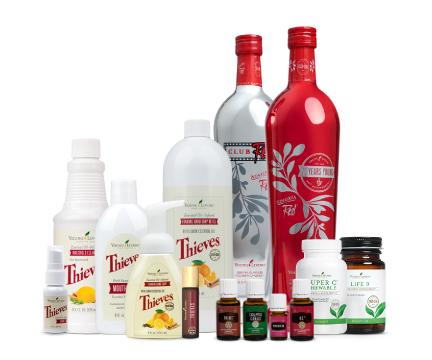 To learn more about these, visit Young Living and please use my membership id: 20180622. Or again, read my article to learn more or message me!
Keeping the Kids Entertained While Stuck at Home
The Ultimate Bundles Stay at Home Survival Bundle is available for only two days: Tuesday, April 7th and Wednesday, April 8th. It includes over $400 of parenting resources, homeschool help, kids' activities, self-care ideas, and work-at-home advice for only $19.97!
Big Life Journal
Big Life Journal wants to help relieve the stress of having the kids home from school during this crisis! They are offering 50% off all printables! Head on over to Big Life Journal to check it out. They have a bunch of different products to help your kids gain resilience and strengthen their positive attitudes!! Just what we need right now!
The Masterpiece Studio
The Masterpiece Studio is a company that makes homeschool lessons that can be purchased online and printed out at home. I have copies of the lessons about Italy and am planning to do an article about using them in preparation for our family's trip to Italy this summer – the trip that we now are wondering if we get to do.
Each unit at the Masterpiece Studio is recommended for ages 3-13 and brings together reading, art, and cooking. The newest unit is about Ireland to celebrate St. Patrick's Day! Right now, the Masterpiece Studio is offering all of their products at 50% off with the code KIDSATHOME. They also offer printables to help you on your homeschooling journey.
Computer Science online courses
Amazon has a program in which they offer computer science courses online to middle school and high school students. Because of the Covid 19 outbreak, they are free. It's called the Future Engineer program. Click here to access free computer science classes.
Amazon
Amazon was quick to react to Covid 19. They came down hard on their sellers that were trying to rip people off and blocked that sort of behavior. They are doing their best to help, such as offering small business loans to businesses in Seattle that have been hit hard by this crisis.
This cool science kit is for ages 8+ and is currently 40% off. I think lots of tweens would enjoy it and get some good STEM learning:
This set is a very comprehensive STEM set that builds 60 models! It's a bit pricey but it looks like it would keep kids busy for a long time. It's suggested for ages 8-15, and it's currently 26% off.
For younger kids, I found some good activities available at Amazon.
This DIY slime kit is 60% off today:
Here's a STEM set for younger kids that's 40% off:
This comic book-making kit is 35% off today. It looks like a lot of fun. It's recommended for ages 6+ and I think teens would love it, too. From reading the reviews, it's clear that you need to read the instructions carefully. This company makes several different versions of the same type of product, so click around a bit before you choose the one you want:
This Lego set is 20% off. If you click around I'm sure there are more, too:
Please read my other articles about what to do while stuck at home:
Free printable daily planner for tweens and teens
Bored? Things for tweens to do while stuck at home
All right everyone, that is it for the moment. I will add to this article as I find more, so please check back! Please comment below if you have more suggestions, and please share! Hang in there everybody and stay healthy!