The Best Quarantine Gifts on Etsy
Are you looking for gifts during this time of social distancing? Need something funny to get through the quarantine, or have a birthday gift to buy? Still stuck in shelter-in-place for Father's Day? Did you get something cute for Mother's Day? If not, it's not too late to celebrate mom! Or maybe you know someone that's about to graduate and you need a good 2020 graduation gift. For grad gifts, scroll to the end!
Nourishing Tweens is a participant in several affiliate programs, advertising programs that provides a means for sites to earn advertising fees by advertising and linking to etsy.com and other websites. I only recommend things that I truly like and would use myself. If you click through my links and make a purchase, there is no additional charge to you.
Look no further! Funny gifts to commemorate this crazy 2020 quarantine ahead! I've also found lots of fun birthday party supplies, so you can make your loved ones' quarantine birthday as special as possible.
All of these gifts can be found on Etsy, a marketplace crafted around independent creative individuals, so you can support small businesses while celebrating friends and family. Win-win!
2020 Quarantine Gifts
First, let's just talk about general gifts that would work for any occasion. Scroll down if you want to see something specifically for a birthday, Mother's Day, or graduation.
Quarantine 2020 decorations
ExpressionsonSigns has these cute signs to commemorate the quarantine: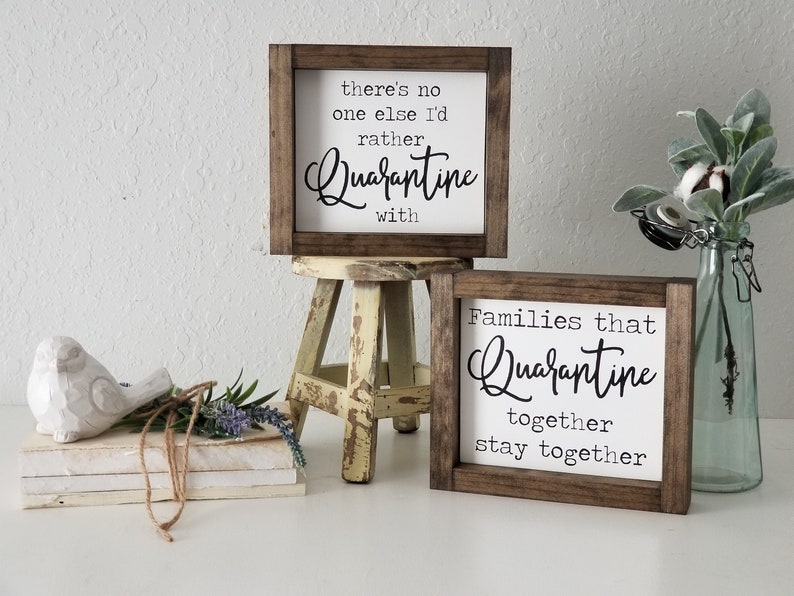 I think this quarantine rating sign from AlltheAmazingMoments is hilarious! It so captures the feel of 2020: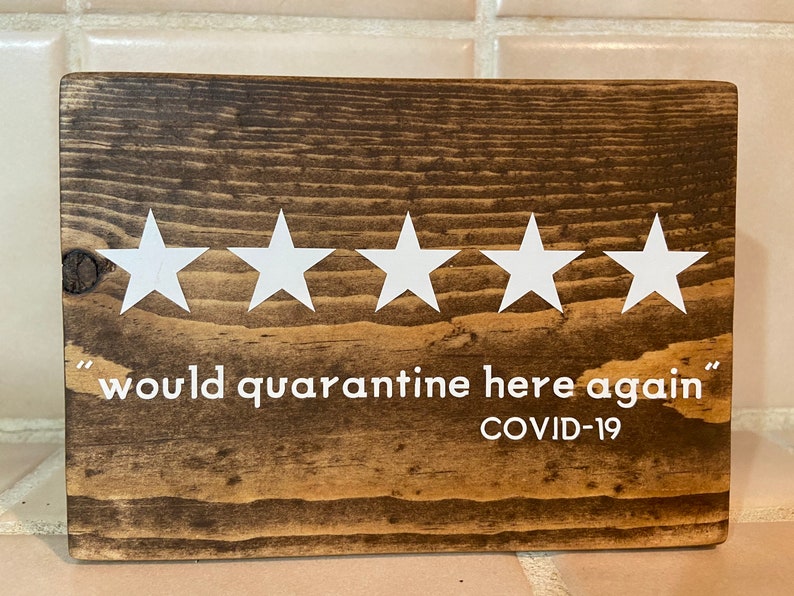 LizzyFishSigns makes these cute bathroom signs. They come in several colors and sizes to choose from: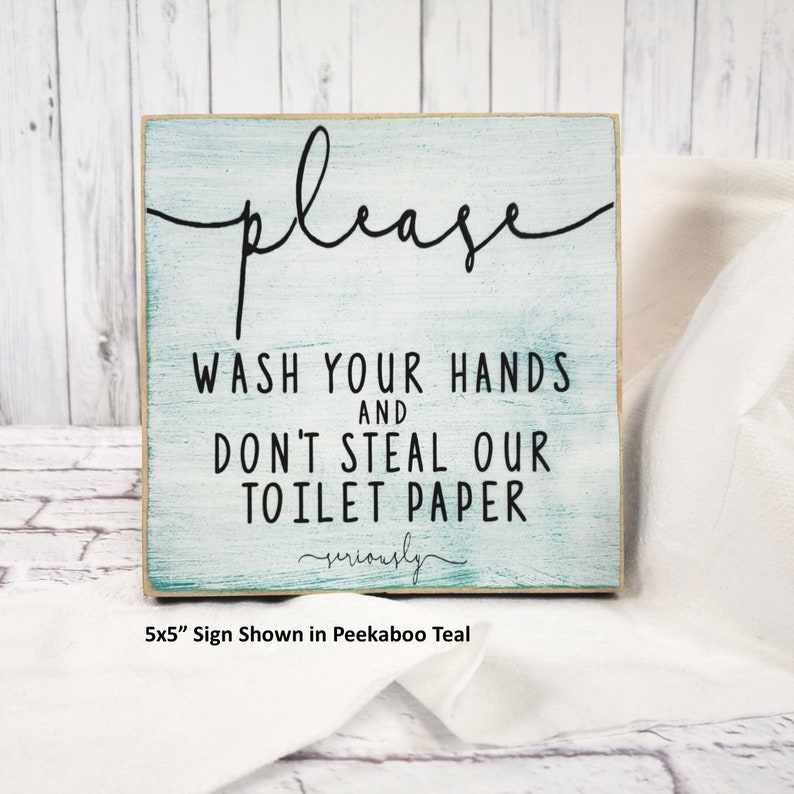 Looking for a quarantine gift perfect for a kid or a family? MiddleburySweets has a wide variety of choices for quarantine boxes! This quarantine box is filled with candy and treats: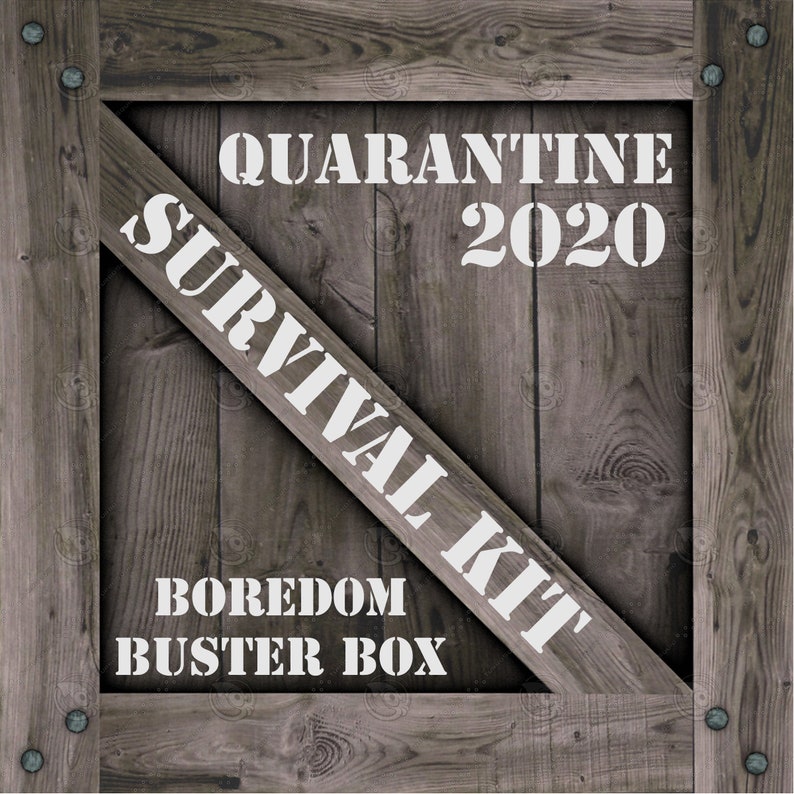 These social-distancing magnets from MDCStudio on Etsy are pretty funny. Personally, I really like the "Summer Bod: Canceled" one: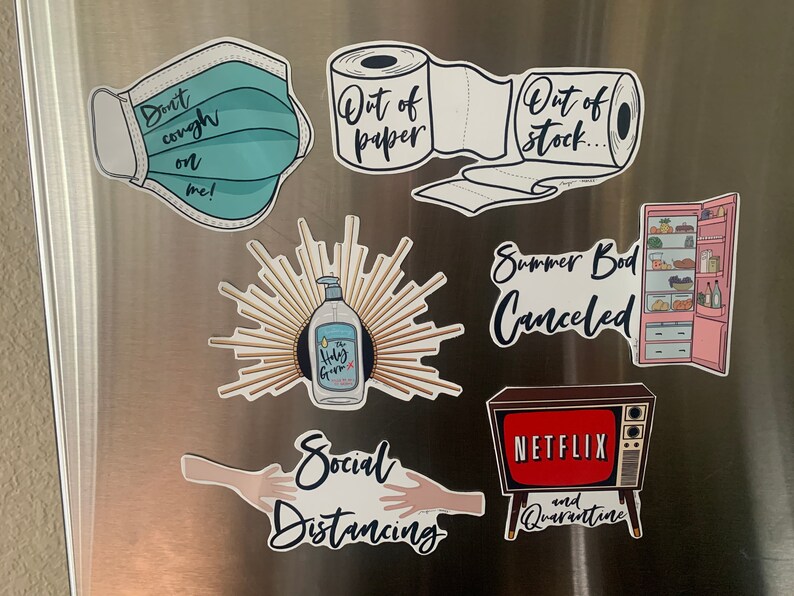 Here's a commemorative quarantine ornament from CBCustomCraftsDesigns! I love this idea. We always buy a Christmas ornament when we go to an interesting destination for vacation…why not for our coronacation?!?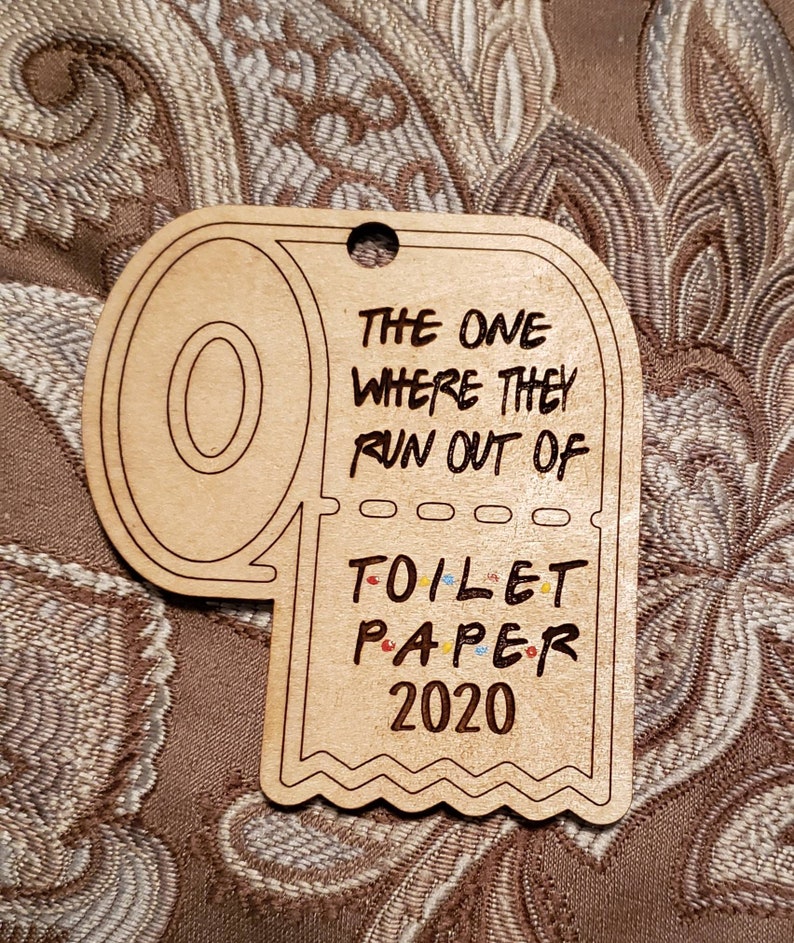 Funny social distancing t-shirts
A lot of us parents are feeling a bit nuts over this whole distance-learning thing. I love this homeschool shirt from SeaStarPrintShop: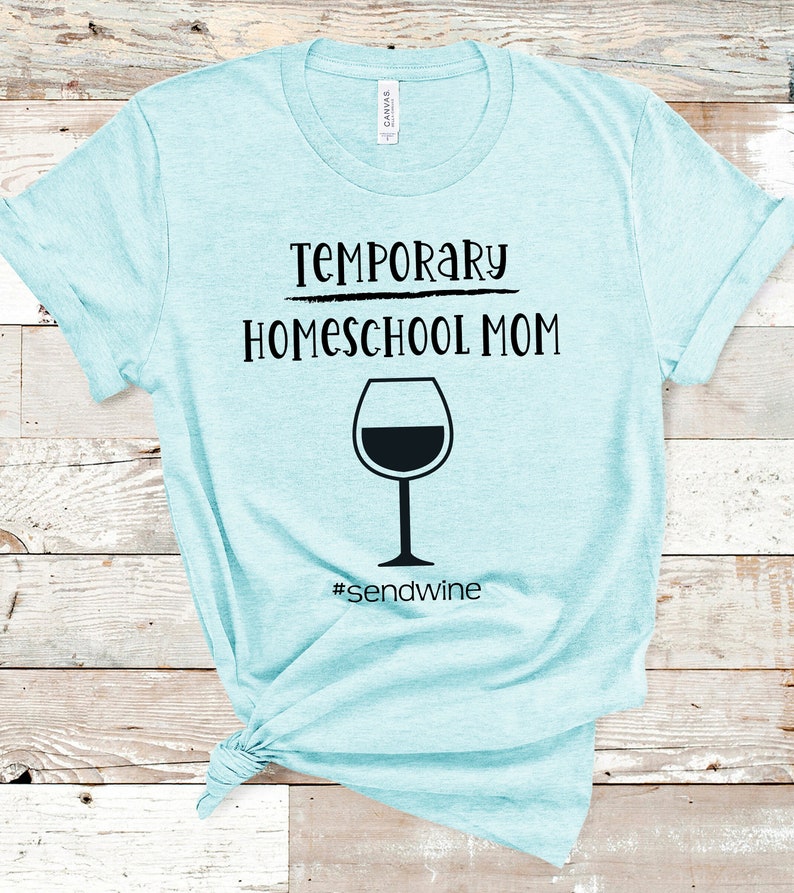 And here's another homeschool mom (or dad – it's unisex) t-shirt from SparkaleeCreations that made me laugh out loud: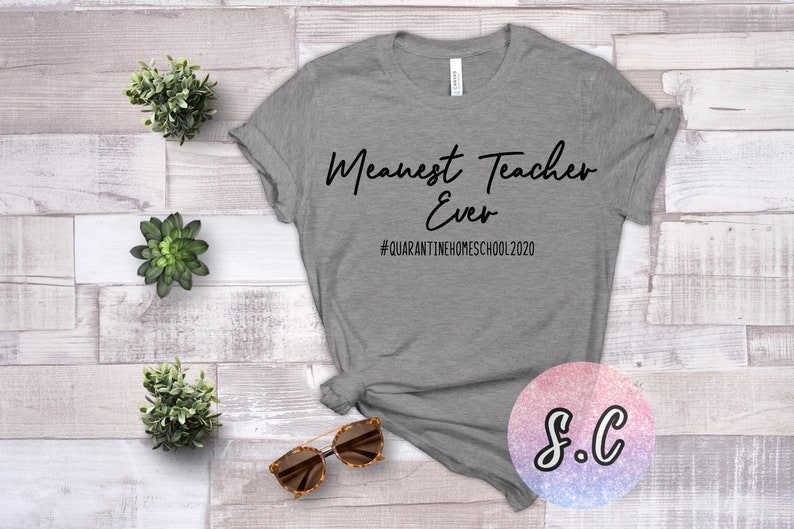 Anourllc makes this adorable t-shirt. It comes in lots of colors and you can choose if you want v-neck or crewneck: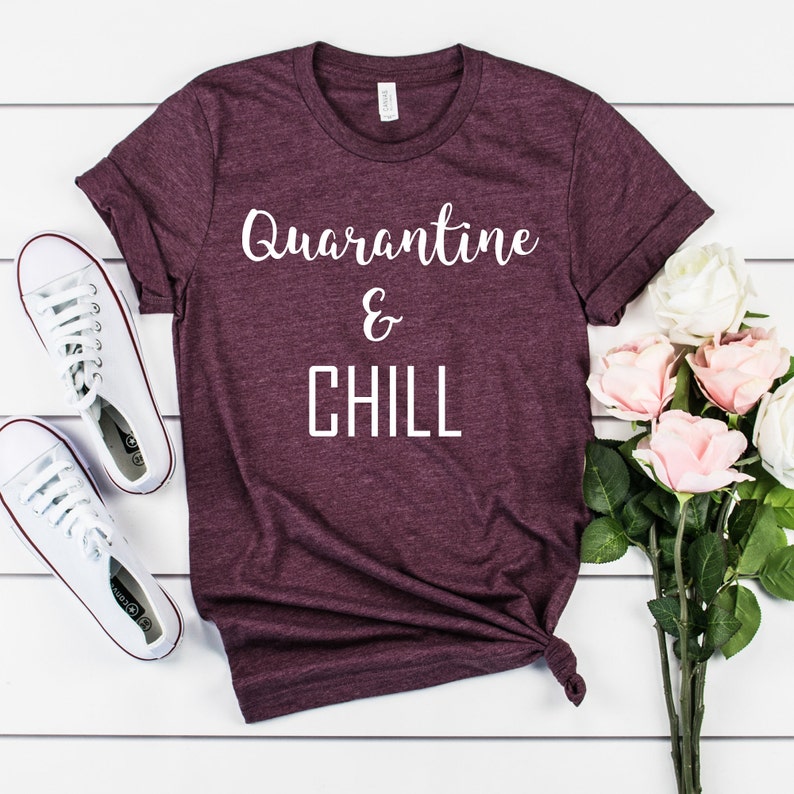 Here are couple that guys might like, too. Jassprints makes funny shirts like this toilet paper shirt: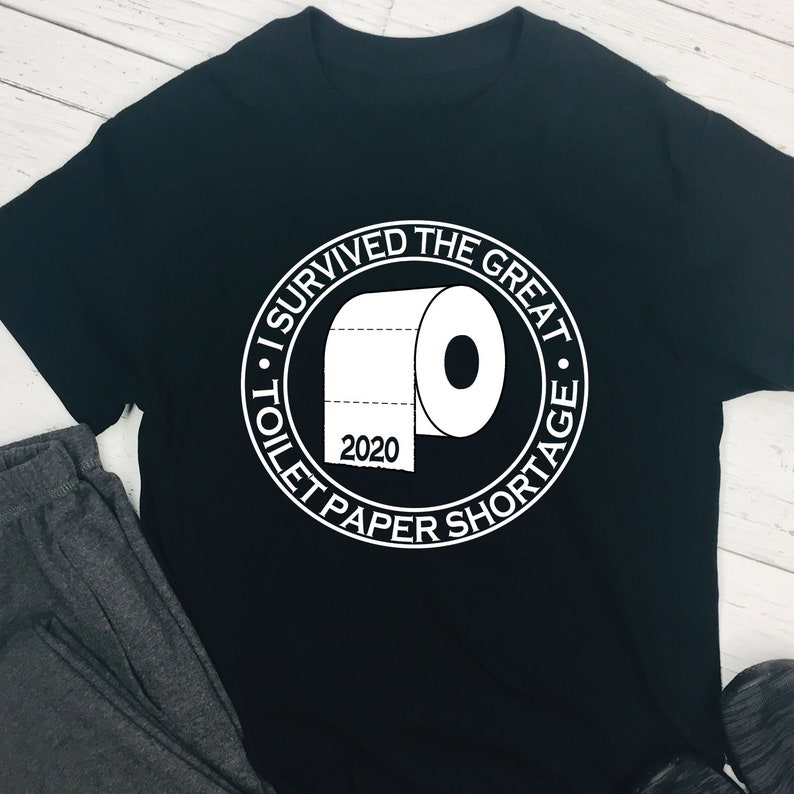 Or this toilet paper shirt (who knew the world would need more than one kind of toilet paper shirt?) Both styles come in white, black, or gray: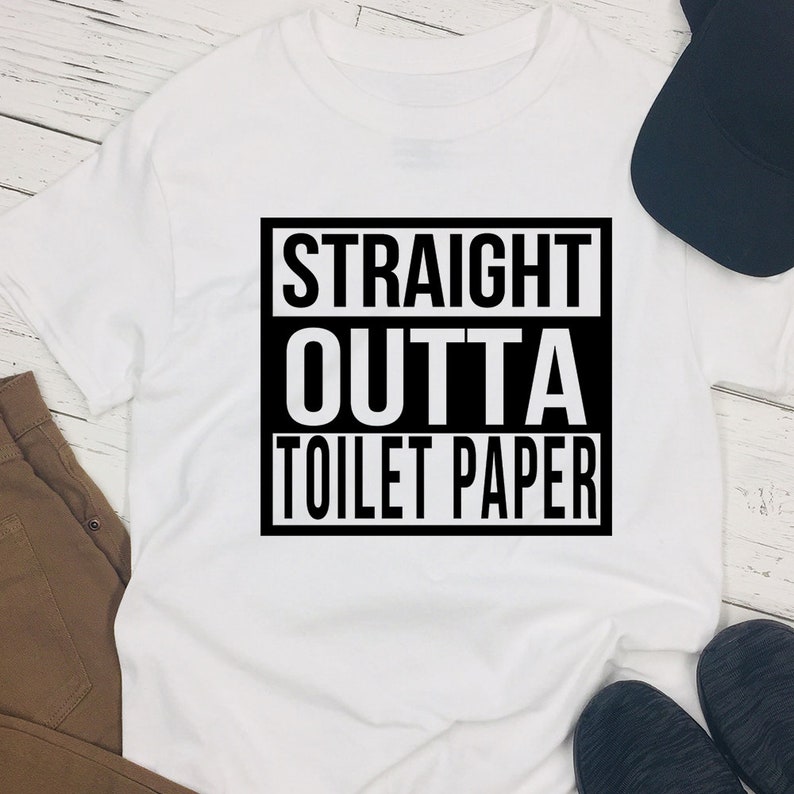 Here is a t-shirt for the essential among us from the Swlittleadventure shop on Etsy. You can choose crew neck or v-neck and there are lots of color choices. Her shop has lots more styles, so click around and check them out.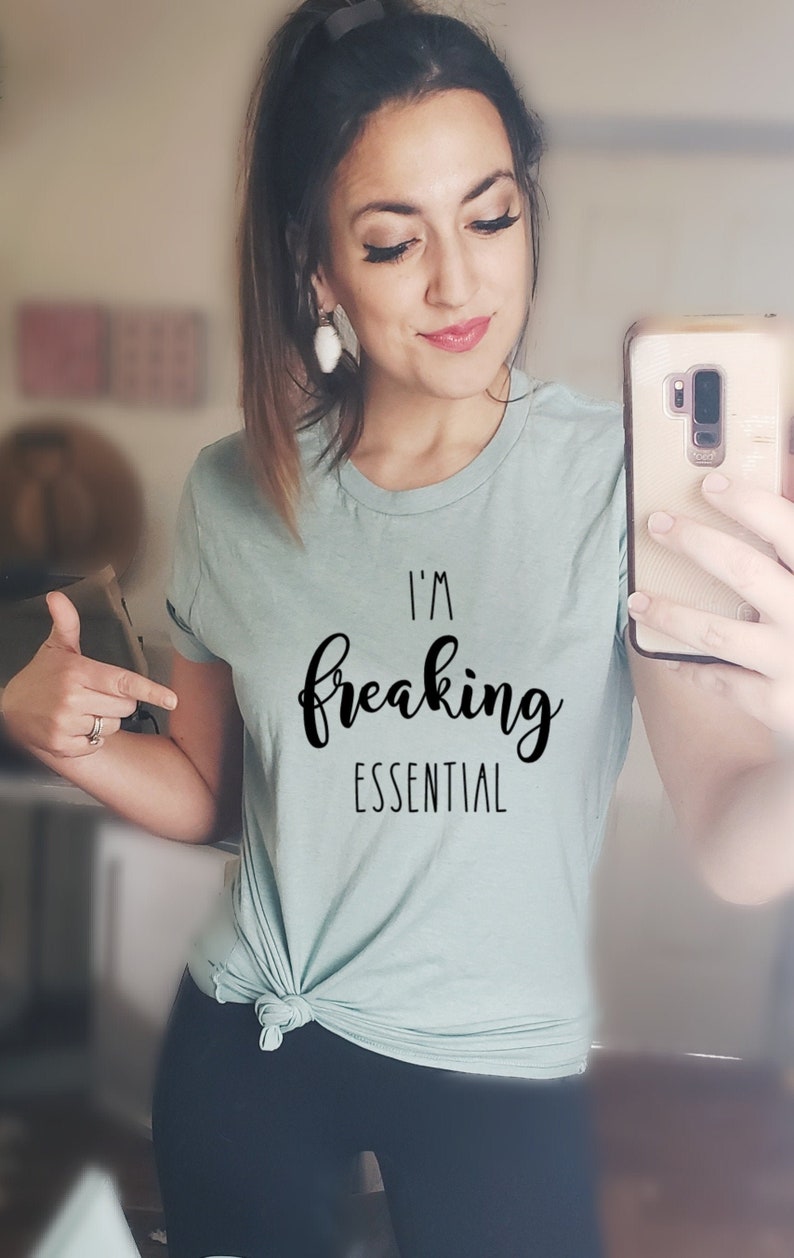 Social distancing cards
Want to let someone know you miss them during the quarantine?
These quarantine cards at BySarahNunnally would be cute to send to anyone. Here are some of the choices (there are more on her shop page):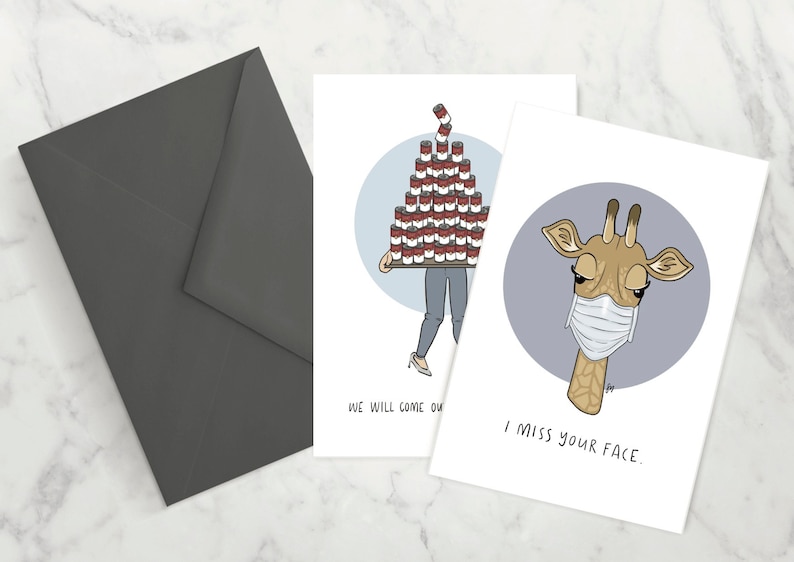 And here is another notecard from MRomanoDesign: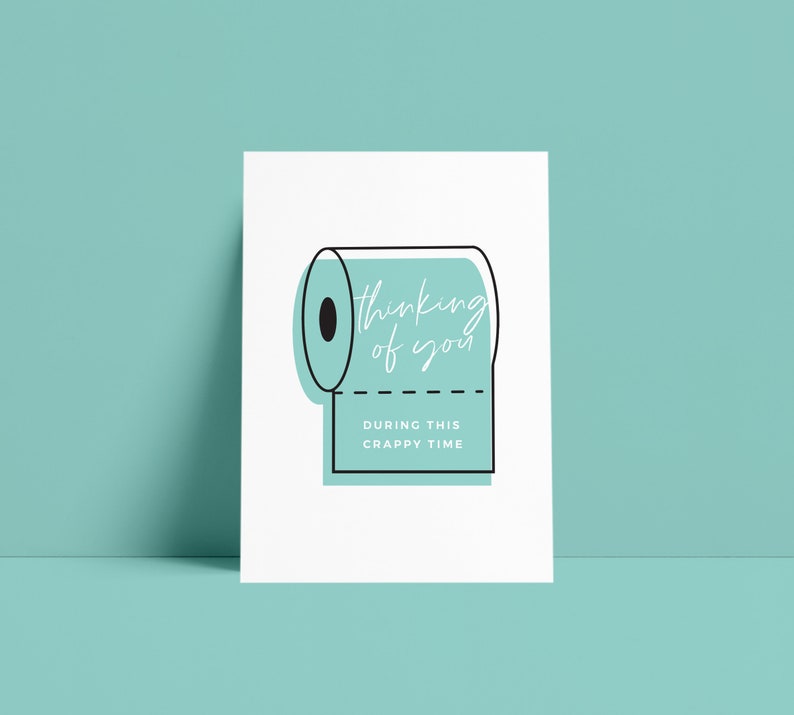 I like this style a lot from PetalPaperCo. Click around on their shop to see lots of other choices: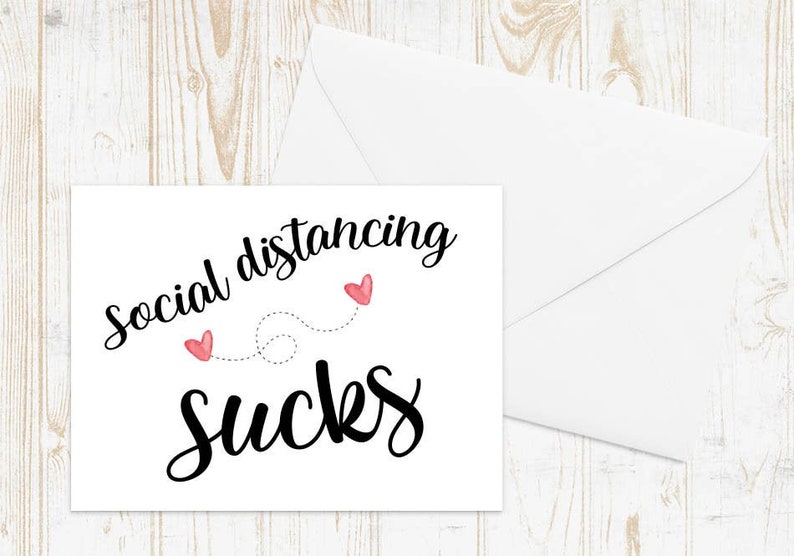 Quarantine mugs and glasses
There are so many fun and creative ideas on Etsy! I love this wine glass…I think I know what I want for Mother's Day now! There are a bunch more funny ones at this shop, which is called MelsMemorableMakings: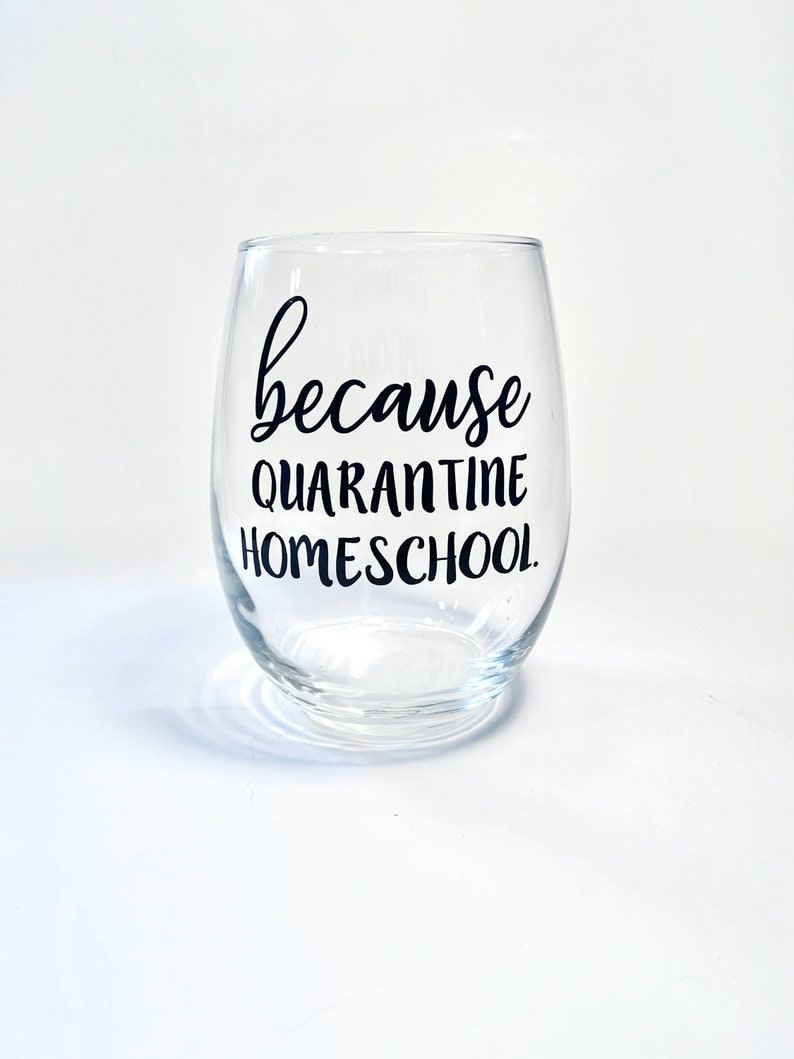 This wine glass is from the same shop, and there are a lot more choices if you go directly to MelsMemorableMakings: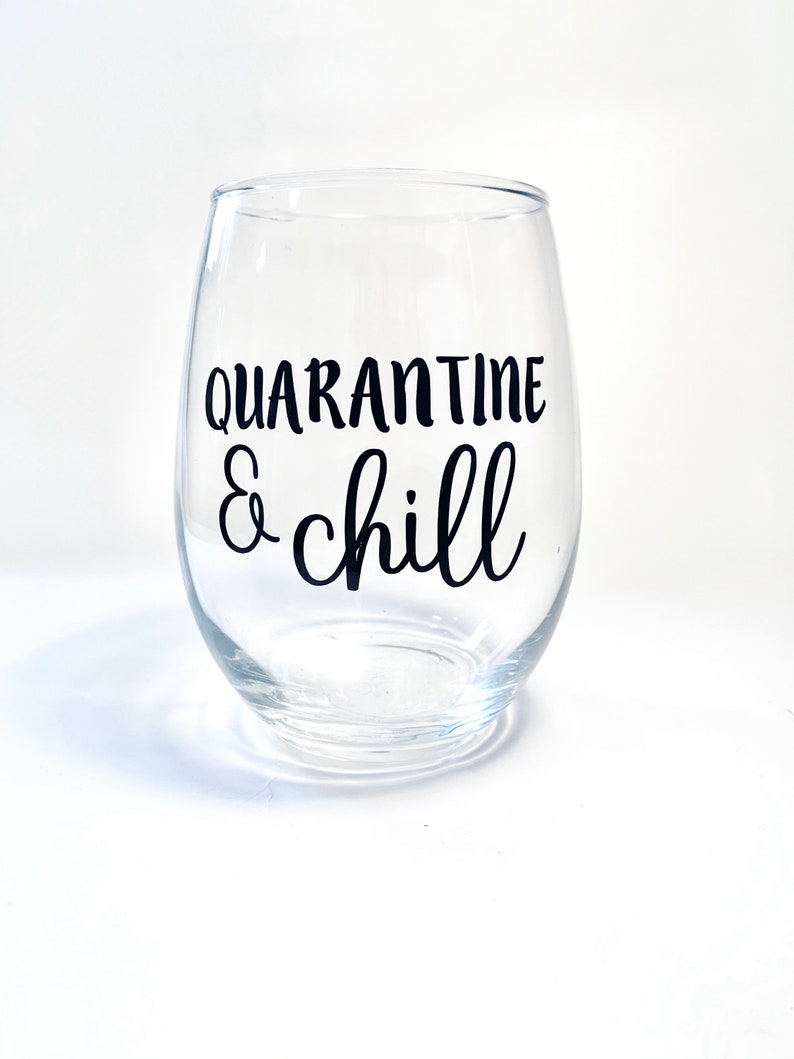 Pretty Proposal has this funny wine glass: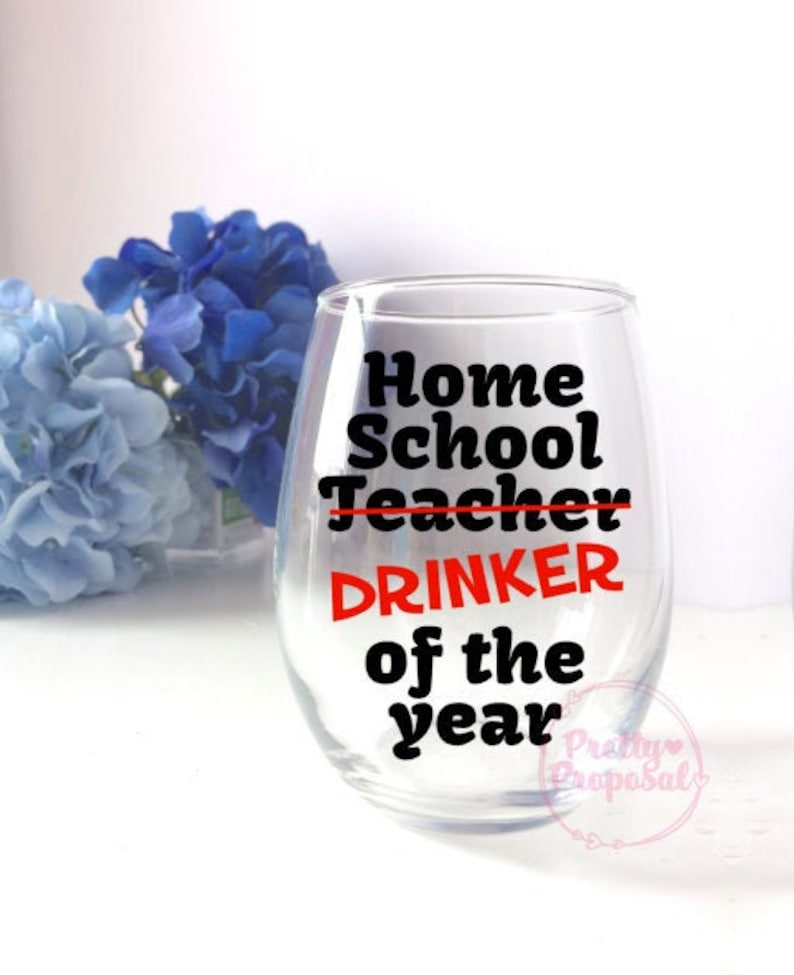 BNLStudio has a lot of creative designs to choose from. I like this social distancing mug: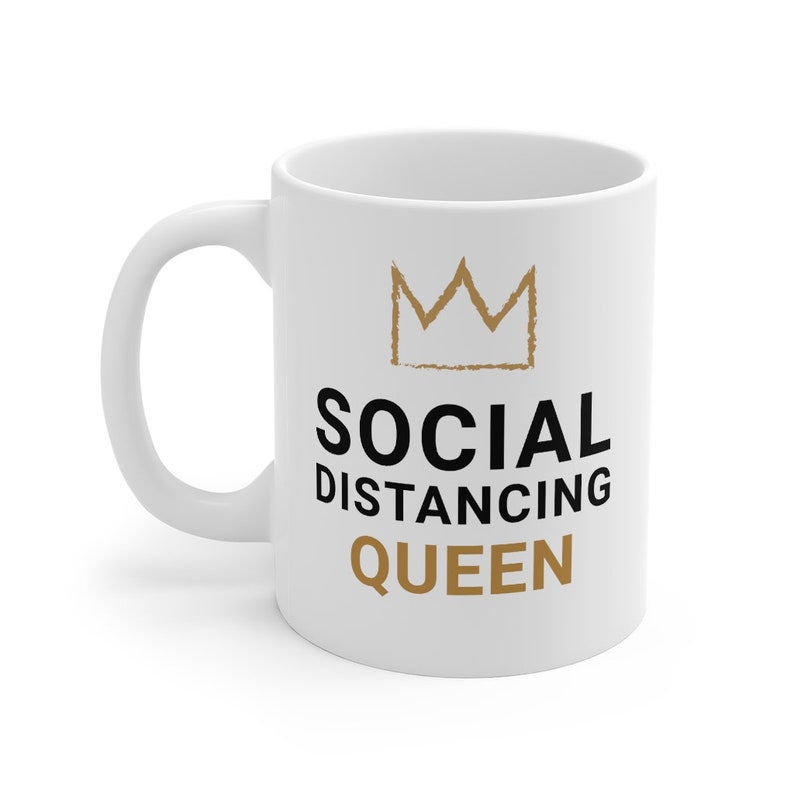 Everyone needs a Coronavirus survival tool, like this one from cornercraftshop: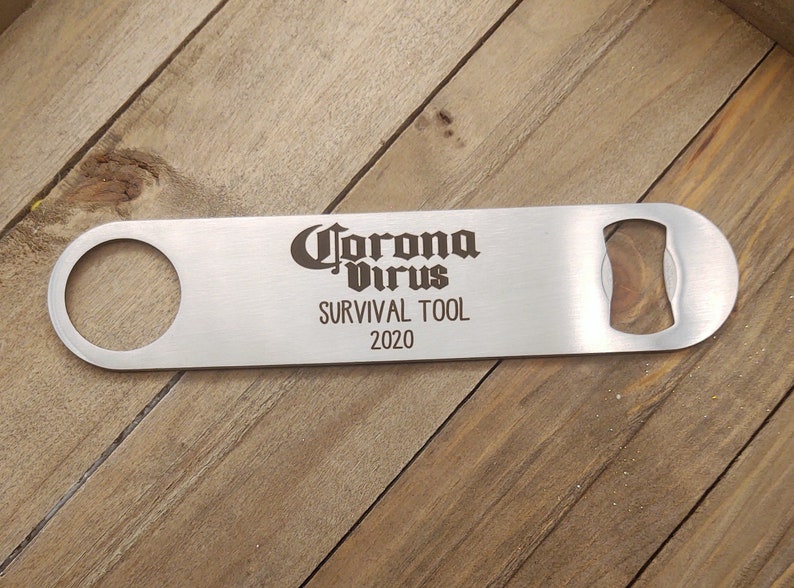 Tiger King gifts
Are you obsessed with Tiger King on Netflix like everyone else? Small businesses on Etsy are all over that trend! MDCStudio has Tiger King magnets: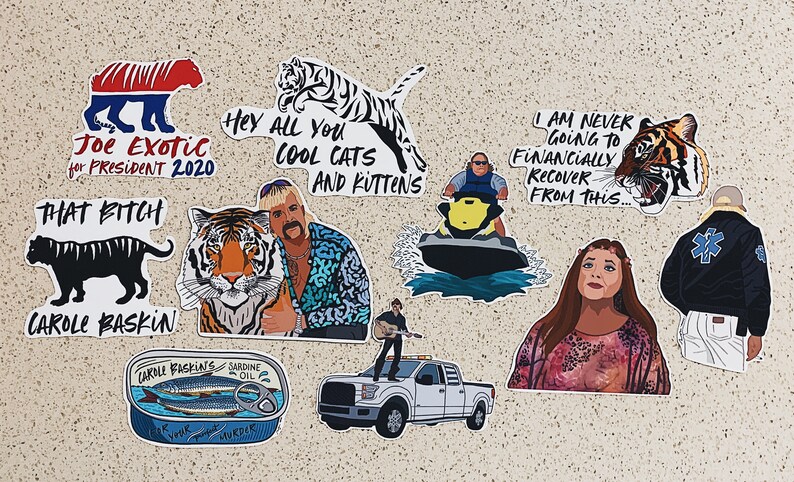 This Tiger King shirt from GoatThreadsDesigns comes in black or red and also in men's or women's style: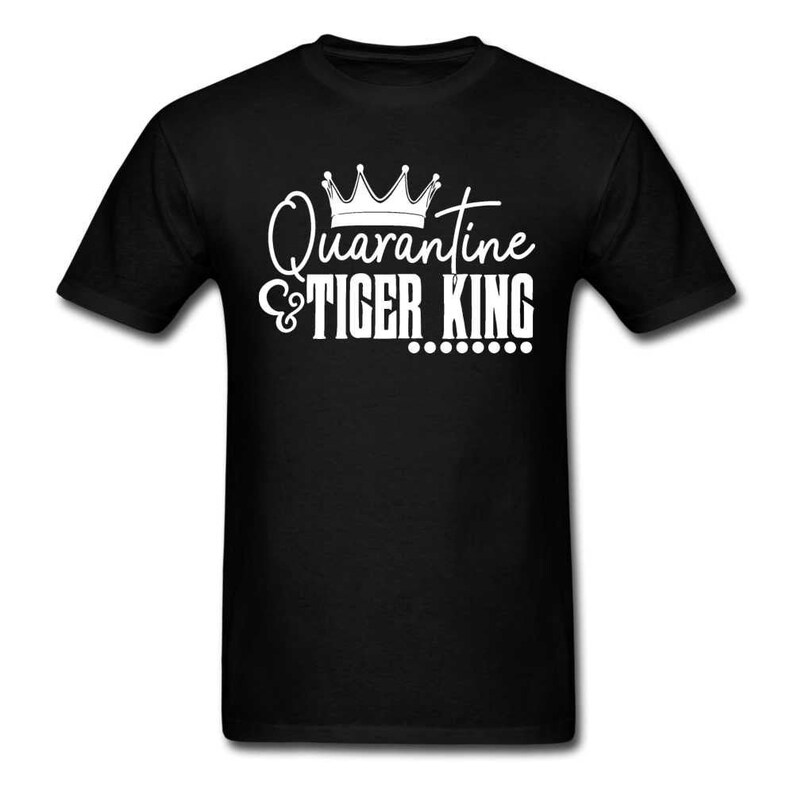 Here's one of several funny Tiger King mugs available at FunnyLara: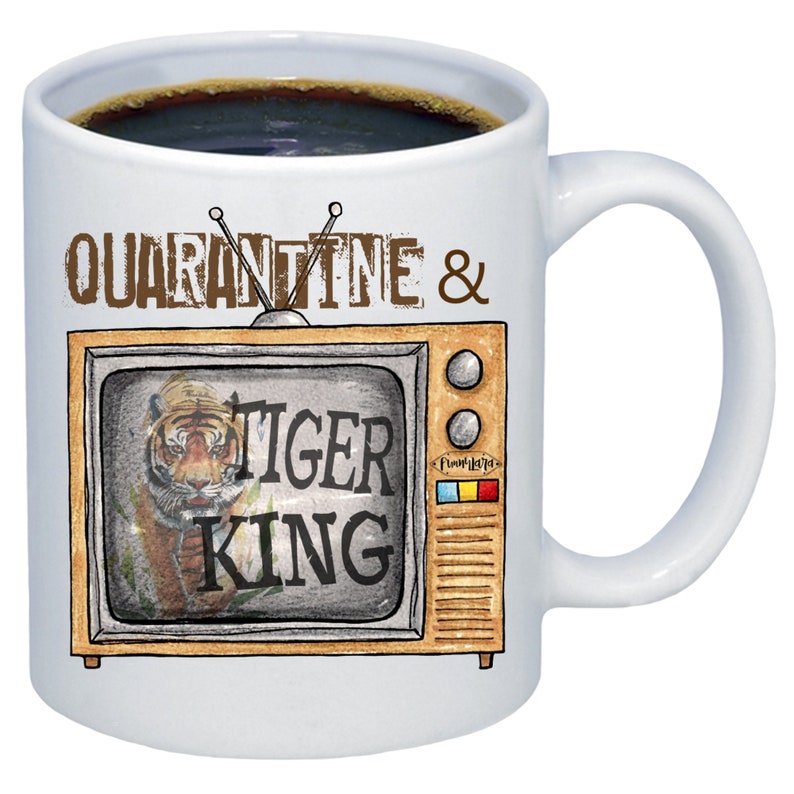 Or maybe you want to send some Tiger King cookies to a friend? Try these from MerryGoSweets: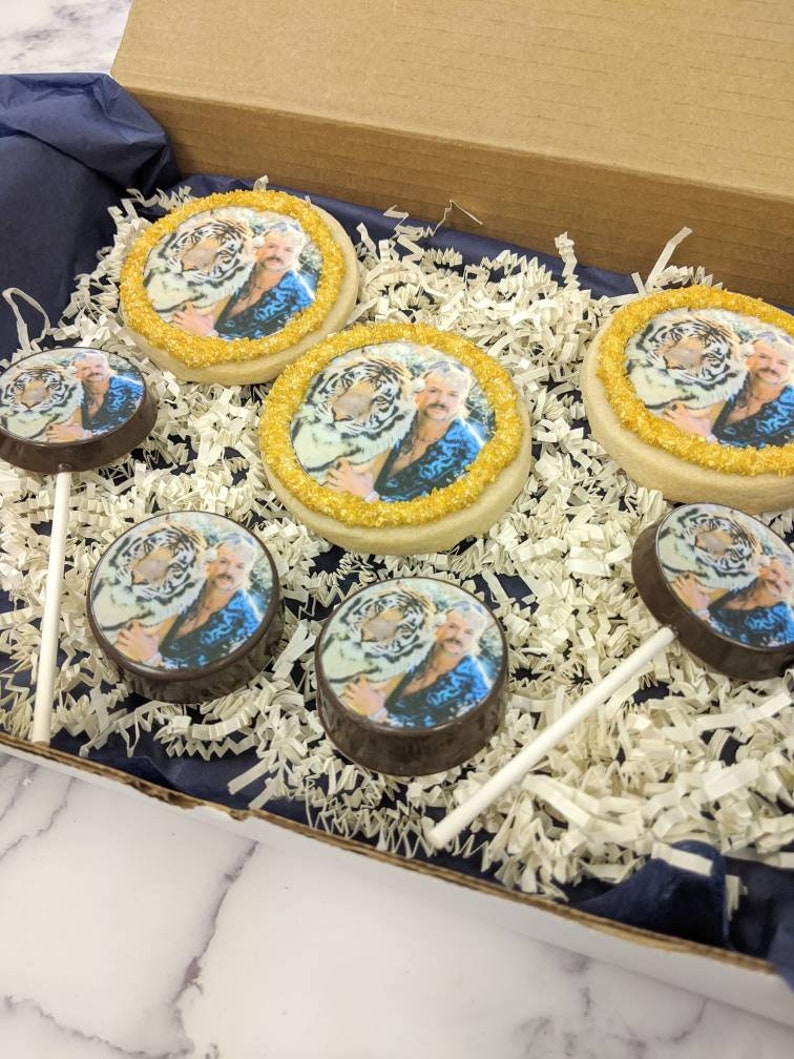 Father's Day
Social-distancing Father's Day cards
There are lots of cute Father's Day cards to choose from on Etsy. This quarantine Father's Day card is from NotesfromNancy: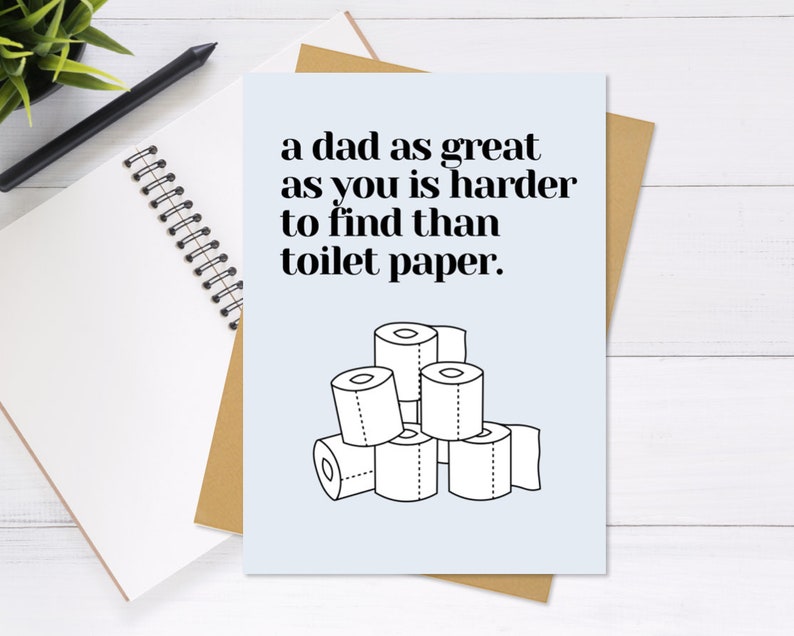 This social-distance Father's Day card is from LittleKAFCardsShop: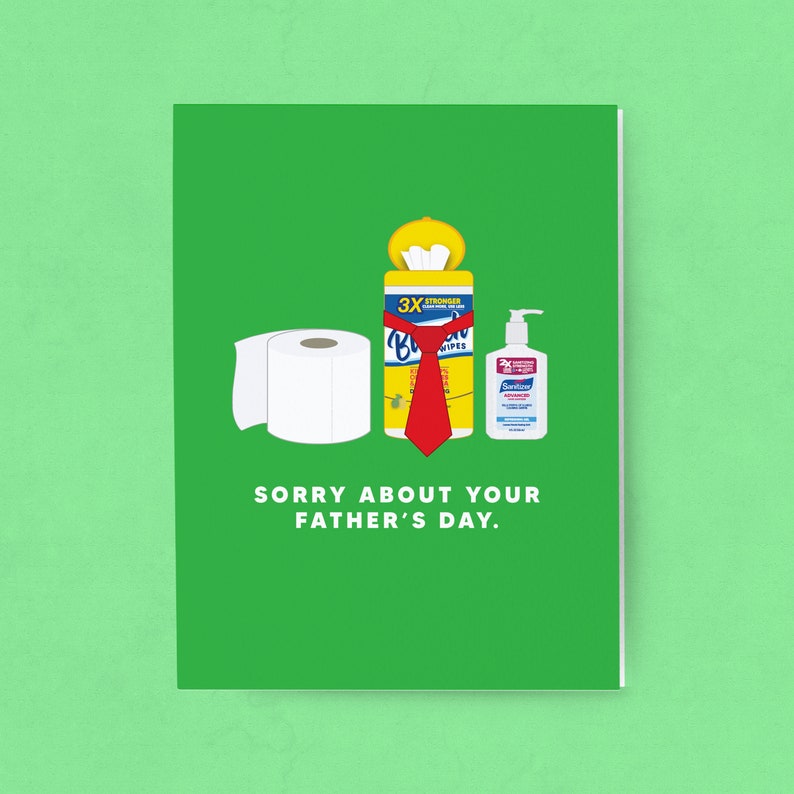 Is Dad a Tiger King fan? How about this Tiger King Father's Day card from MaddisonCollection: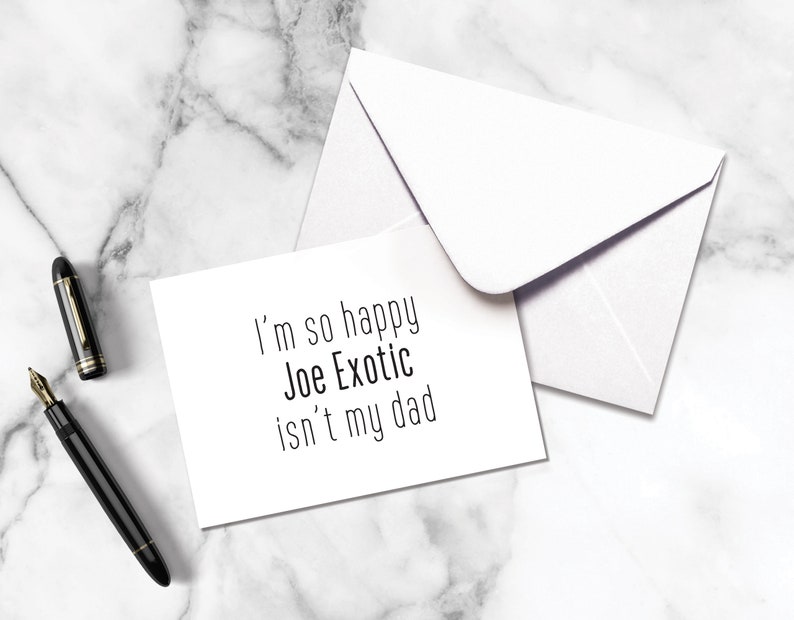 Father's Day 2020 Quarantine Gifts
Is your dad a fan (or foe) of Dr. Fauci or President Trump? There are some hilarious mugs made by creative small business owners on Etsy. Here's a funny Dr. Fauci mug by FunnyLara: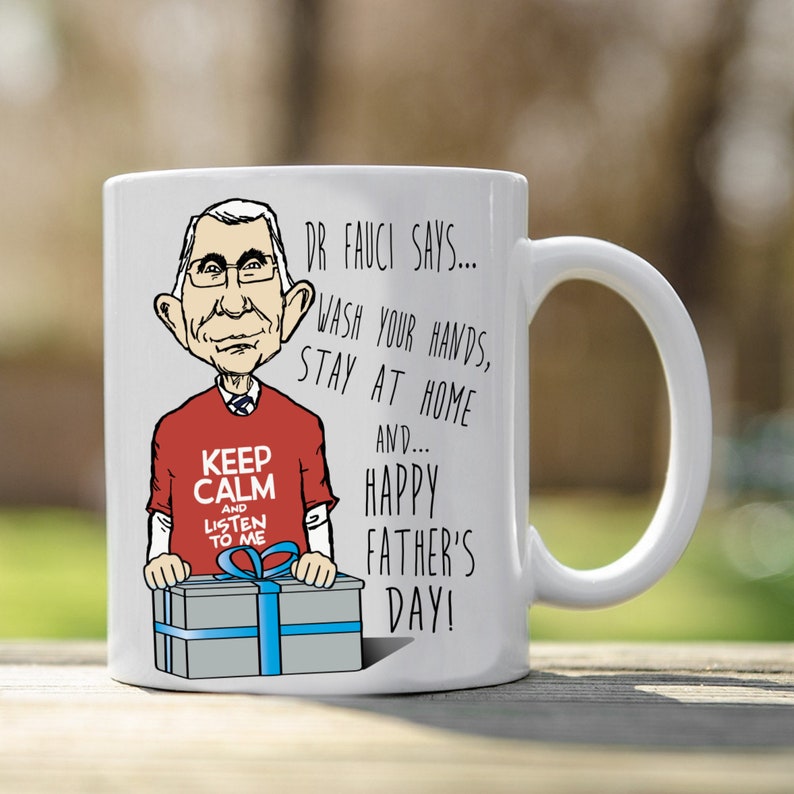 I love this hilarious Trump mug from PLBStore: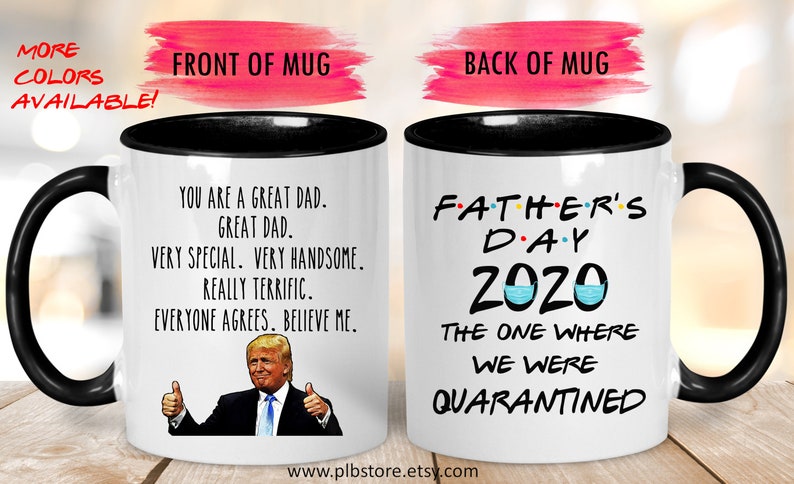 PLBStore also makes the same one but with a different back for those that live in places where the quarantine has ended! If so, yay for you! You can buy it with or without Trump on it. Go to PLBStore for all the choices, such as this mug: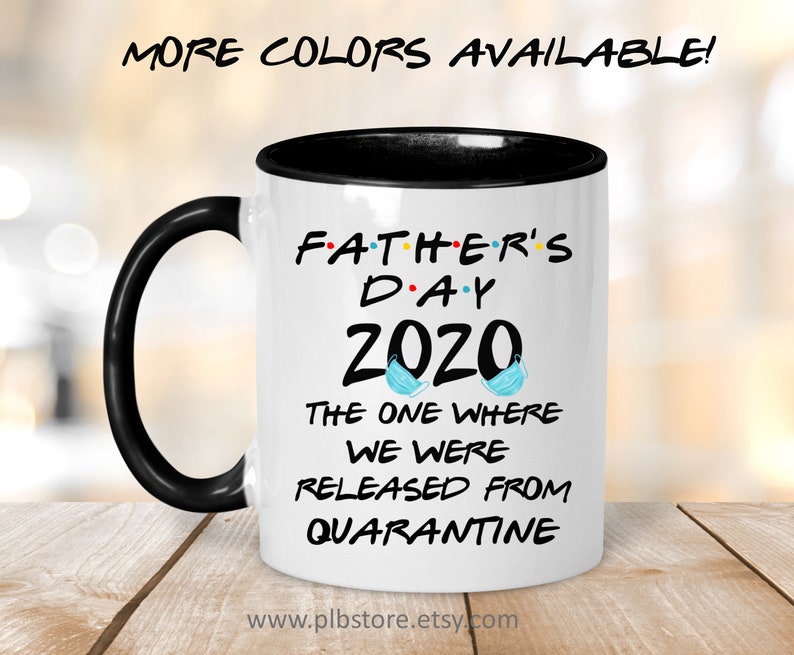 Is dad a fan of The Office? Get him this Father's Day mug featuring Prison Mike from ThreadPunch: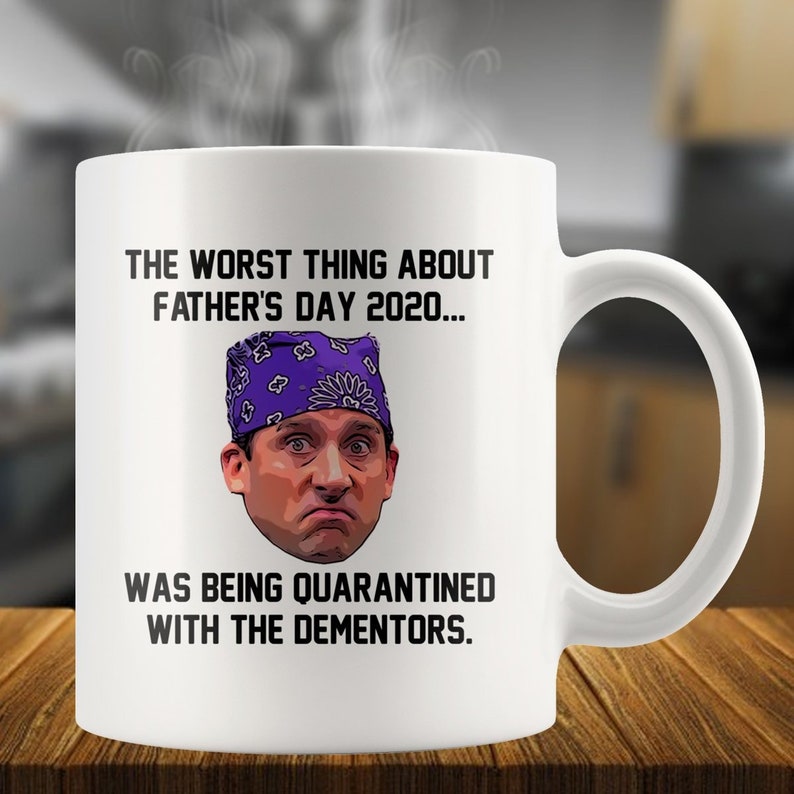 Every dad needs a new beer glass! Here is a 2020 beer glass he's sure to love from GiftsbySky. You can get a similar version that's a wine or whiskey glass, too! GiftsbySky is a great shop full of fun gifts created by a small business owner on Etsy who lost her regular job due to Covid 19: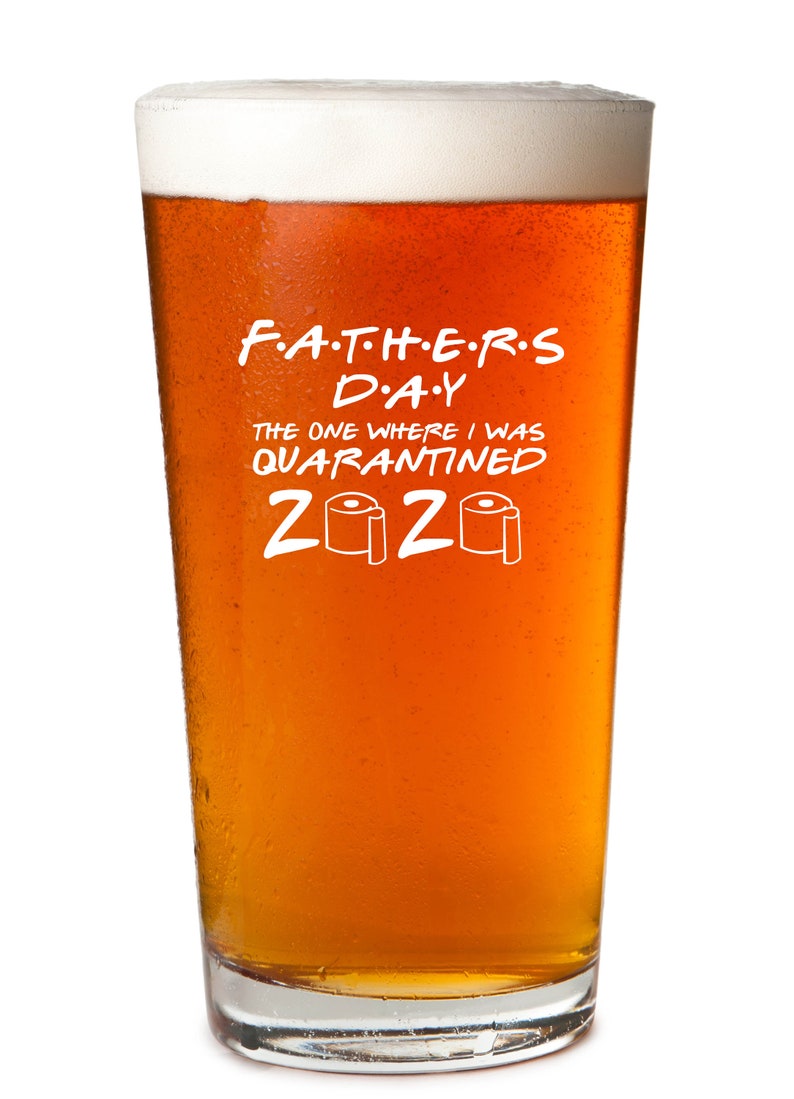 Or you could get some custom beer labels from MaddisonCollection: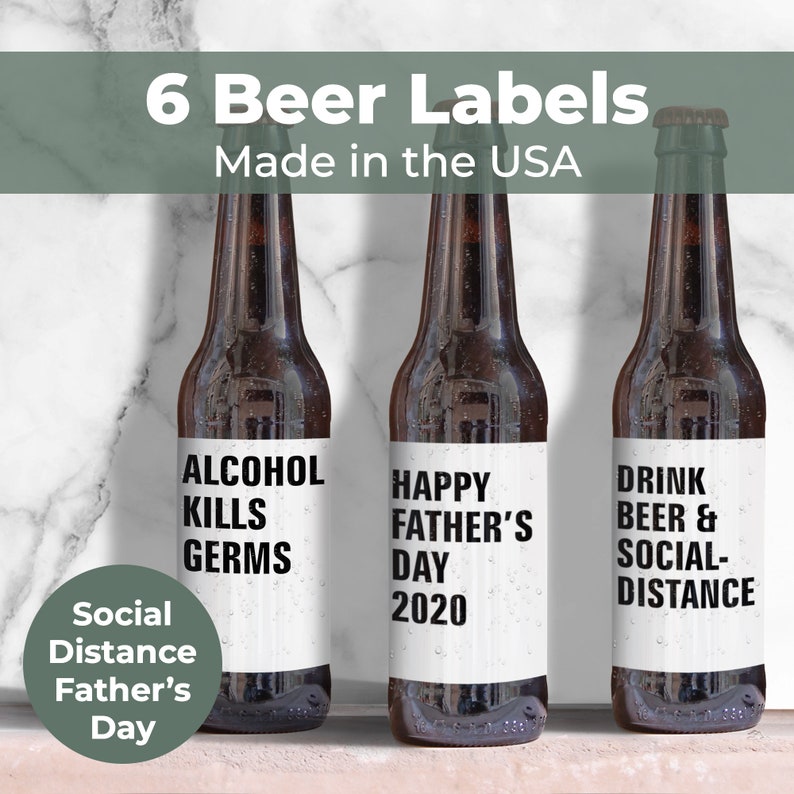 Maybe dad needs a beer opener from cornercraftshop: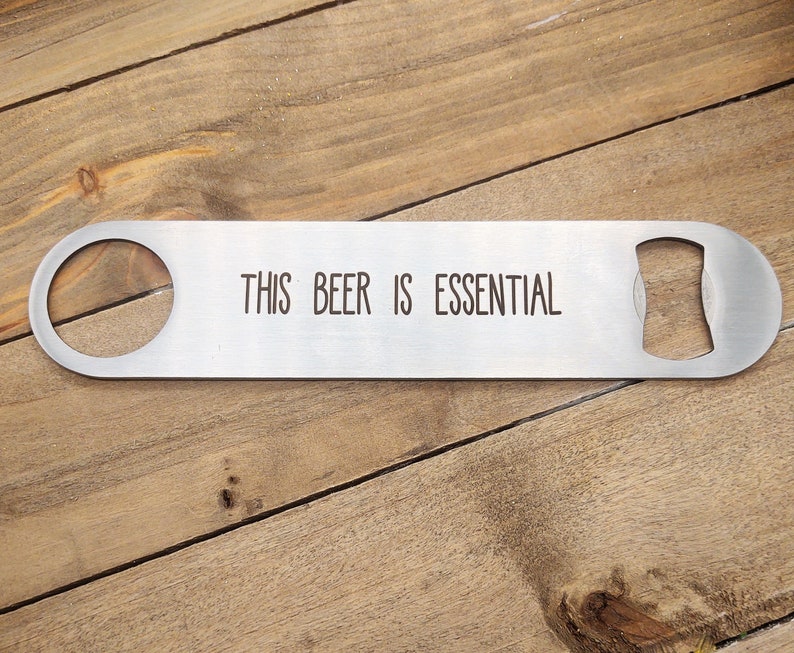 I love this creative quarantine survival box from MiddleburySweets. It's full of yummy treats to help dad survive the pandemic: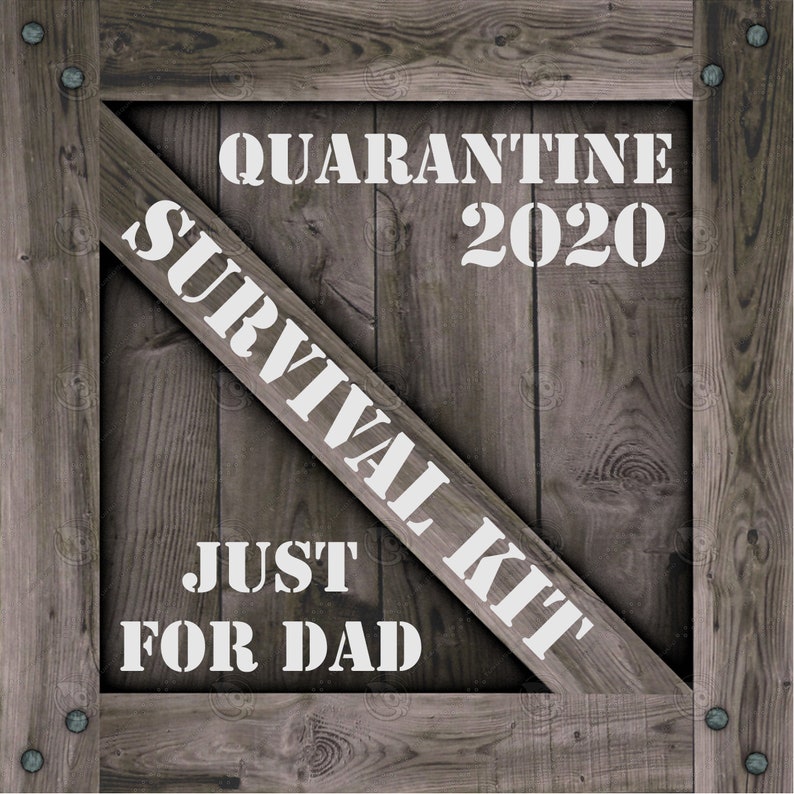 Here's a fun Father's Day shirt from ForeverTeesShop. It comes in your choice of color: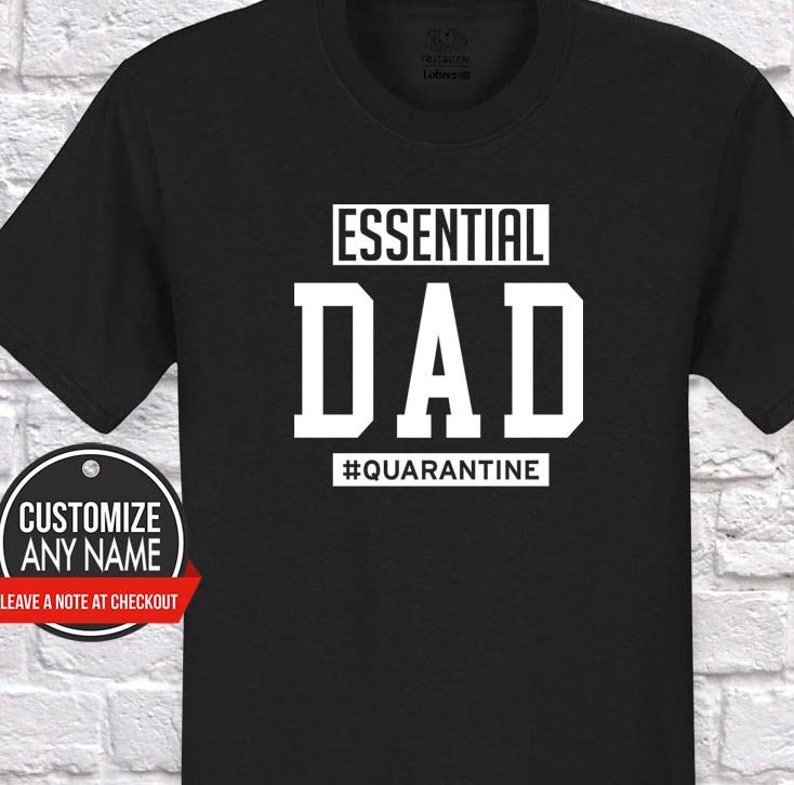 Check out this fun Father's Day banner from ForeverOhSoCraftyCo: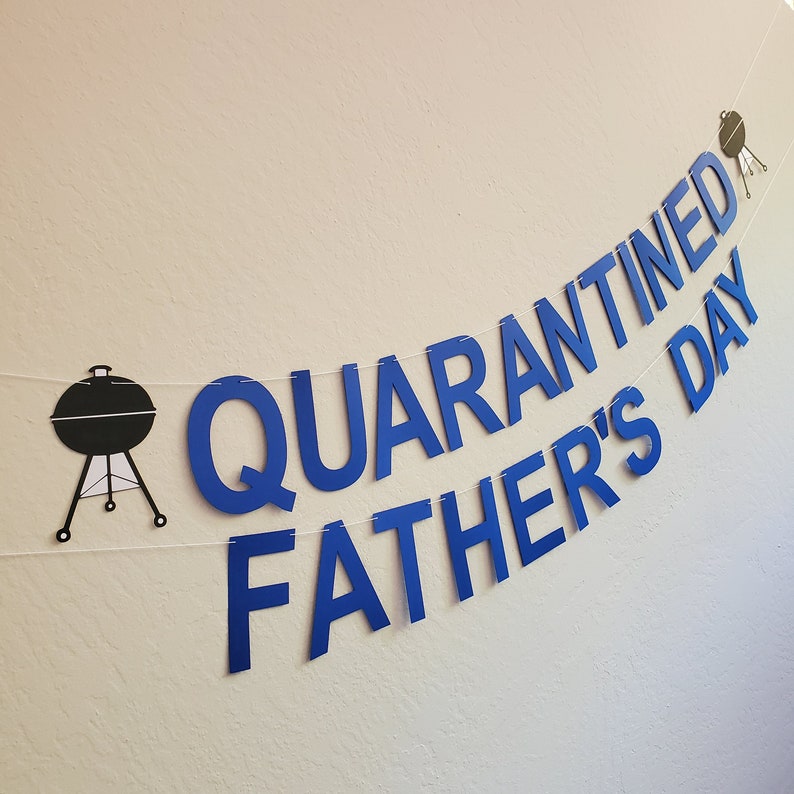 Quarantine Birthday
Social-distancing Birthday Gifts
I absolutely LOVE this Friends-themed birthday mug from SuchMugs. It almost makes me wish it was MY birthday. You can personalize both the name and the age: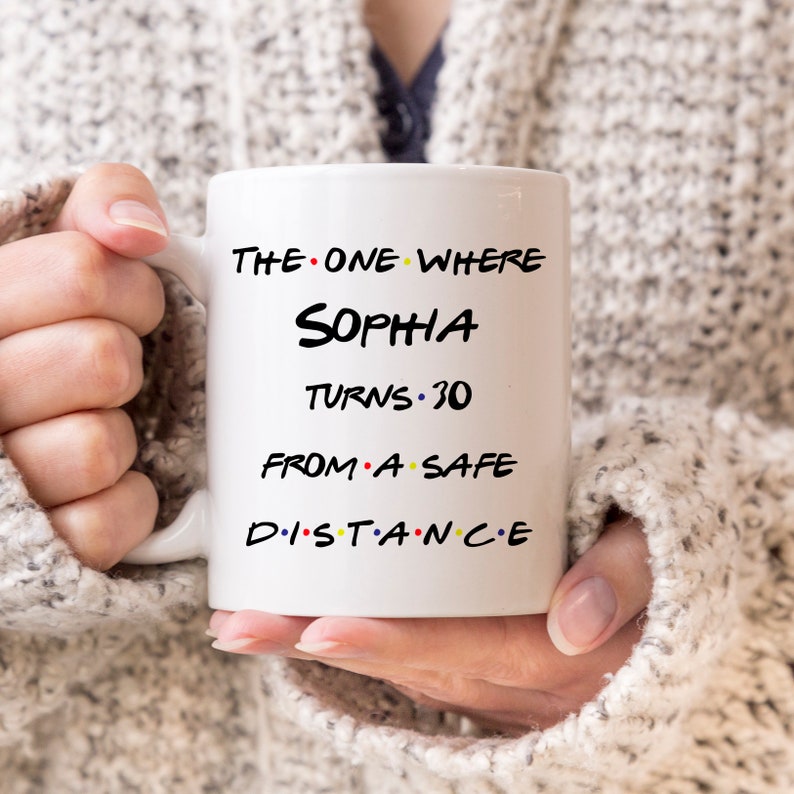 Or here's the same idea as a shirt from SymbolicImports. You can personalize the age and choose from a rainbow of shirt colors: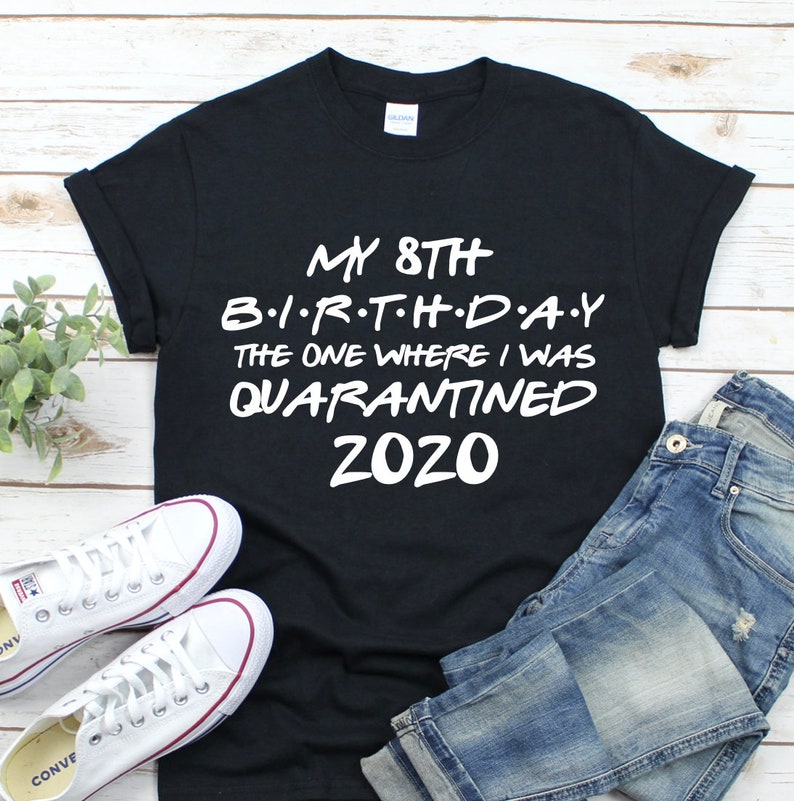 Here's another really pretty birthday t-shirt from Anourllc: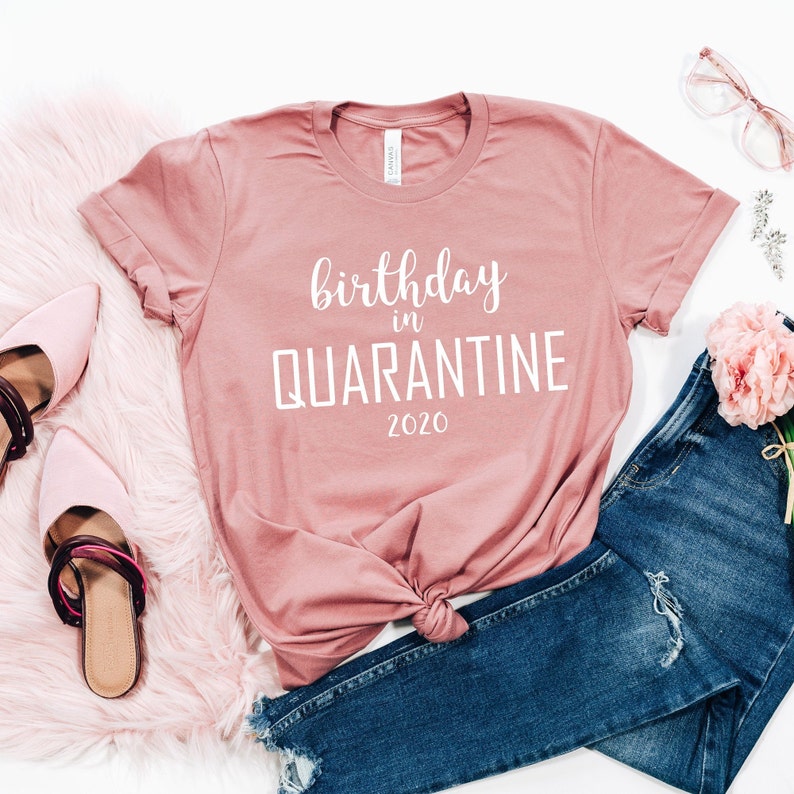 Quarantine Birthday Cards
Have a friend or family member that's having a birthday and you can't be there in person because you are social distancing? Send a quarantine birthday card! There are a variety of choices on Etsy. MRomanoDesign has this toilet paper birthday card: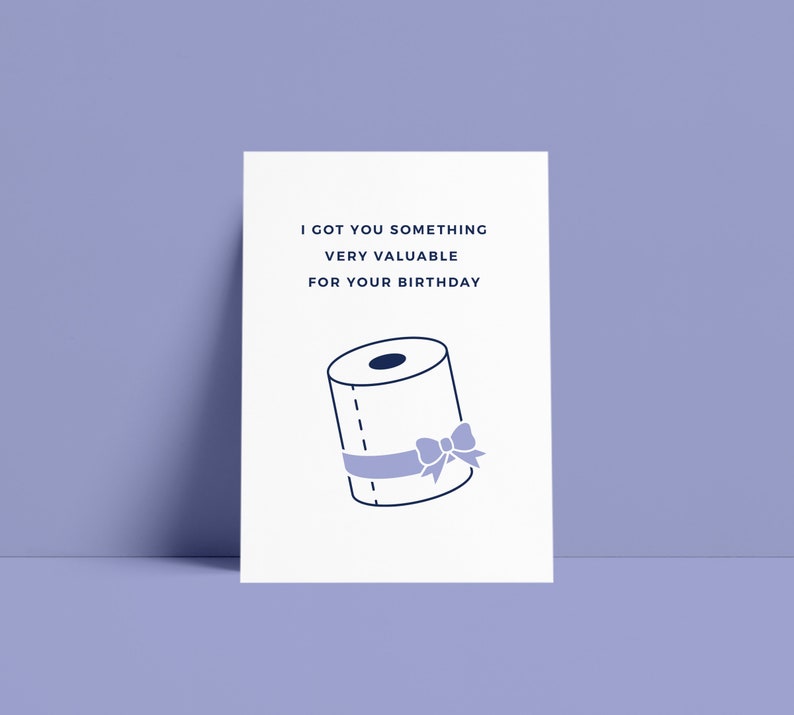 And here's another toilet paper birthday card (again, who would have guessed we'd need more than one?) from LucyMaggieDesignsLtd: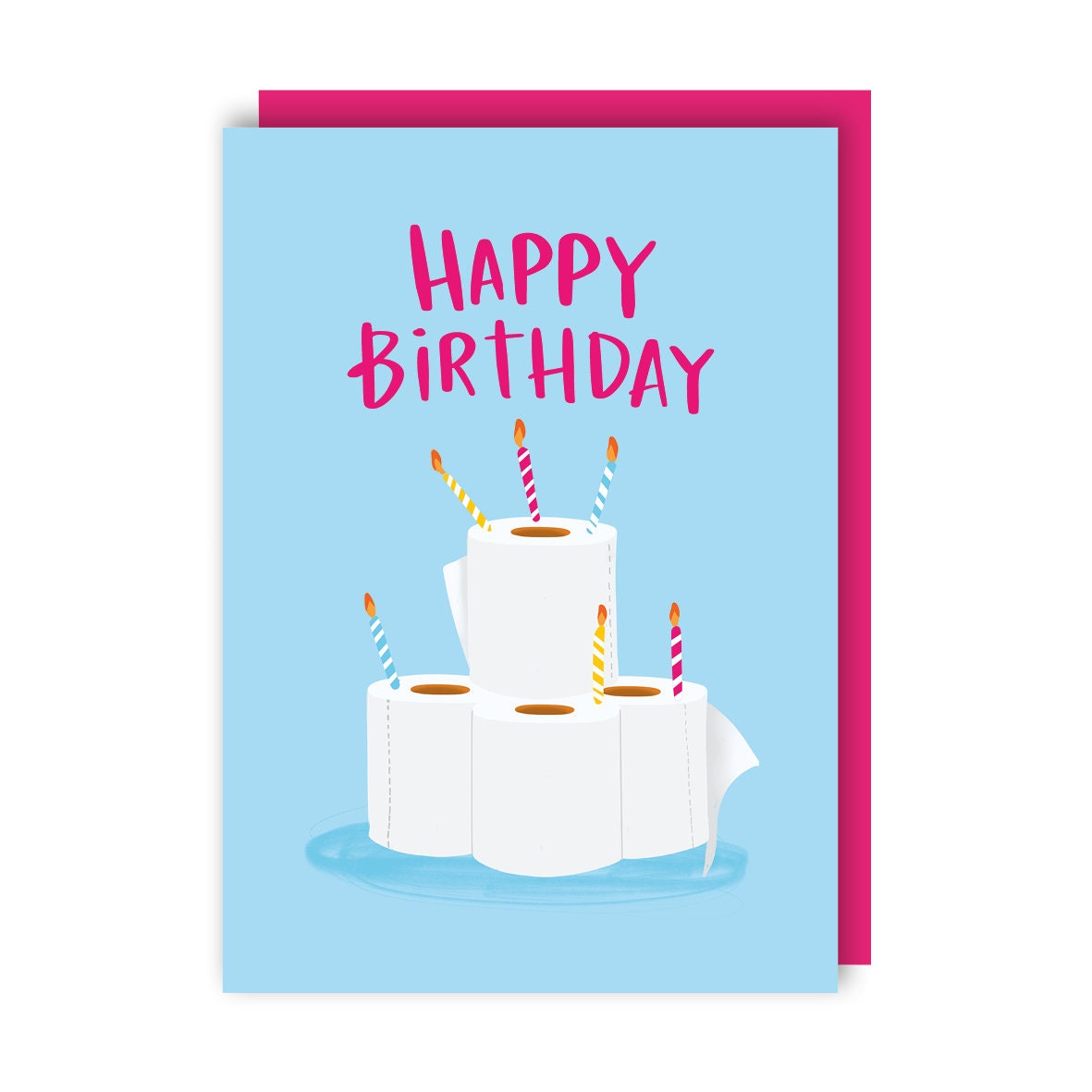 If you have kids in your life celebrating birthdays, PetalPaperCo has a wide selection of quarantine birthday cards with cute animals, like this one: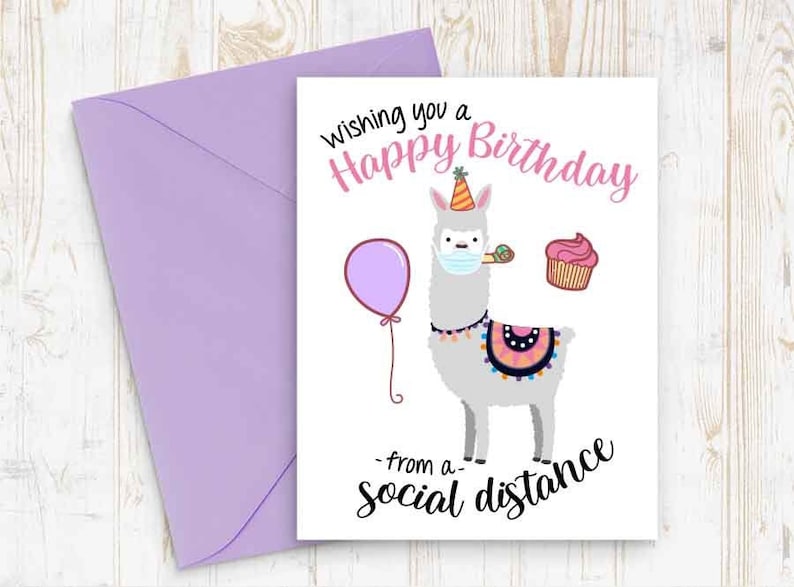 Birthday Decorations
Ktbluecreations is a small business on Etsy that makes super cute handcrafted decorations for every occasion. They have a bunch of birthday banners, cake toppers, and more to help you celebrate a quarantine birthday! Let me show you some of my favorites. This one is for your virtual party:
This cute virus birthday banner is customizable for size and color: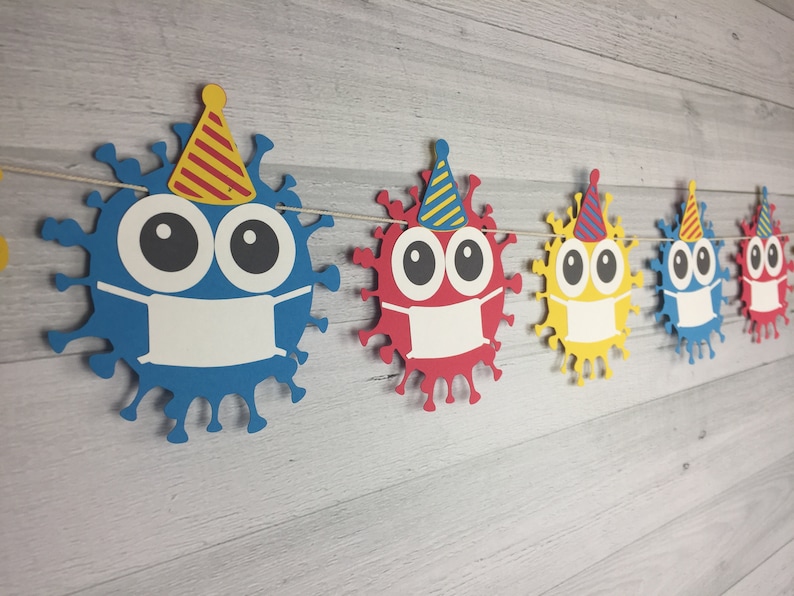 Ktbluecreations makes several different versions of cake toppers for quarantine birthdays. Click around their shop to see them all. I really like this one: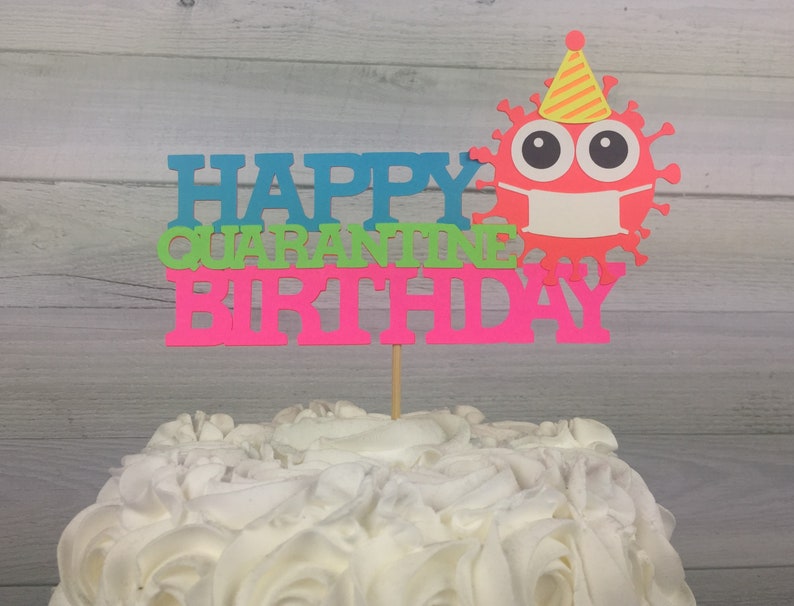 FalcoClan is another amazing small business on Etsy that specializes in birthday decorations.
This birthday banner decoration from FalcoClan can be personalized with a name and age if you'd like. It is custom made with cardstock and comes ready to hang: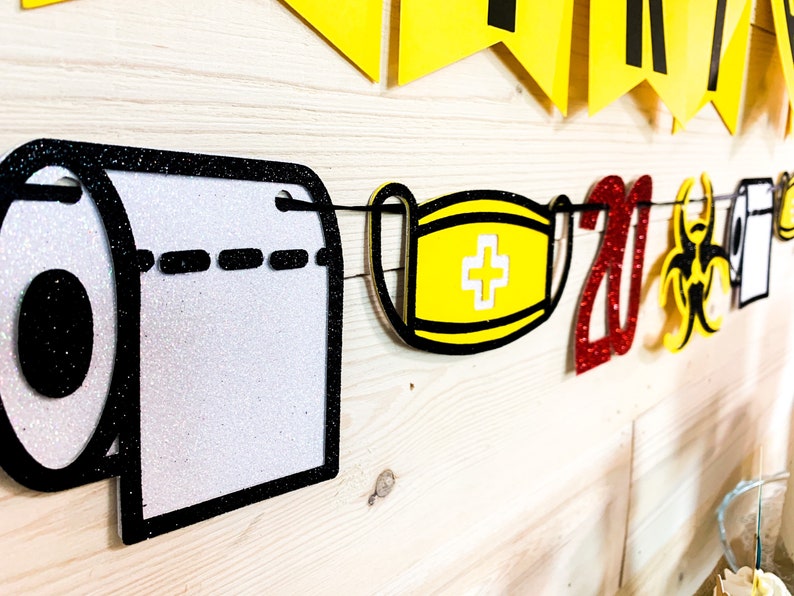 FalcoClan also makes this version, which would be cute for kids celebrating a quarantine birthday: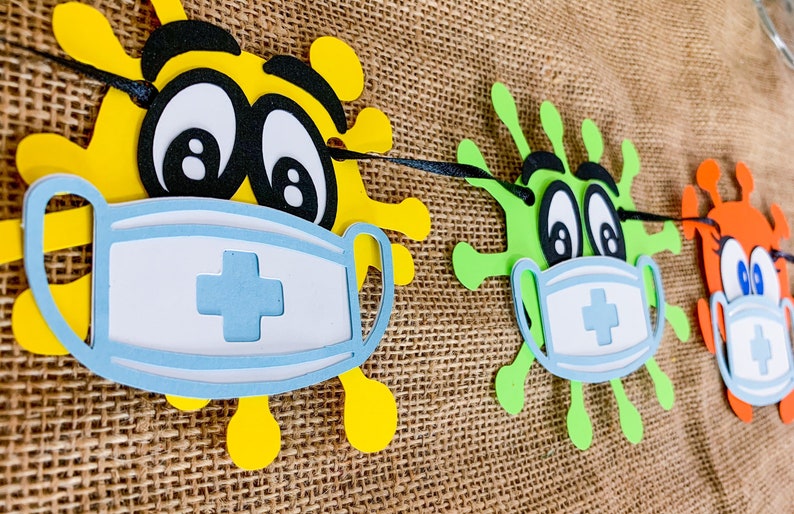 Need a cake topper? FalcoClan has a couple of choices. I like this quarantine birthday cake topper: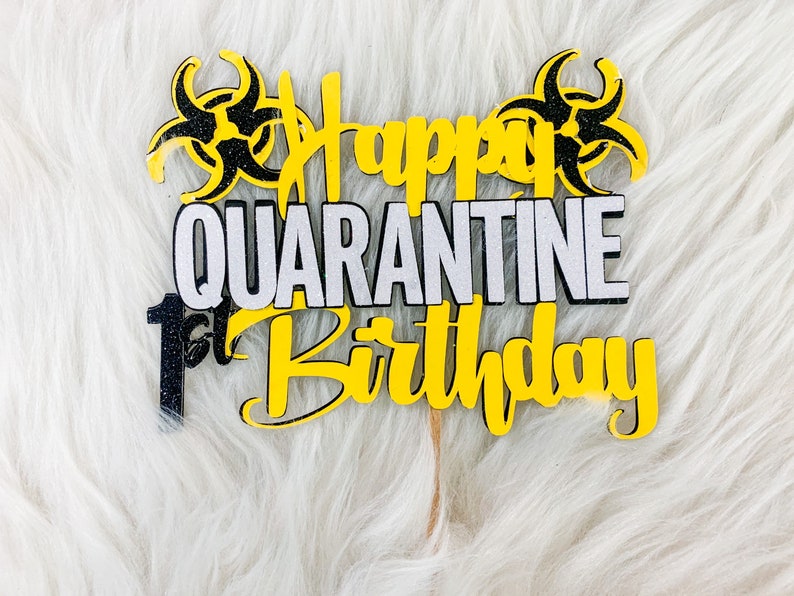 StringsAndPaperShop is another small business on Etsy that makes custom birthday decorations. They also have quarantine cake toppers and birthday banners. I especially like these quarantine birthday table toppers: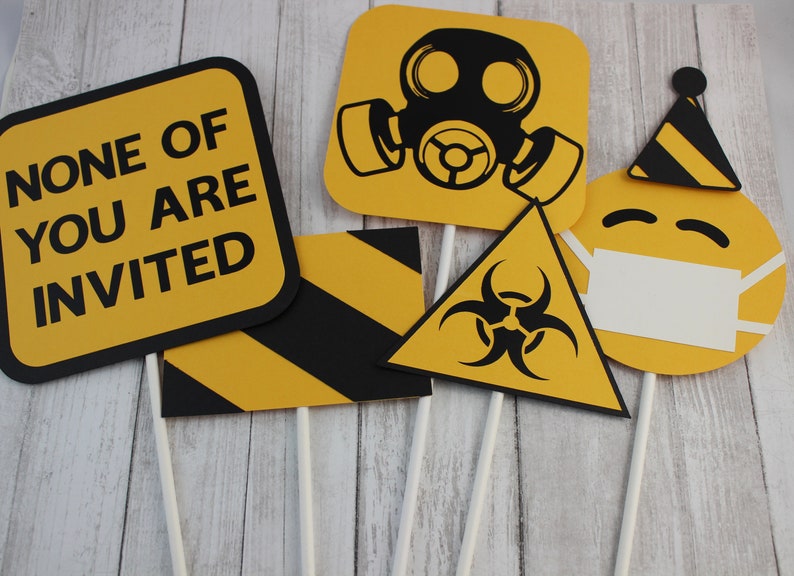 MagicalPartyShopCo has a bunch of cute cake or cupcake toppers for you to choose from like these: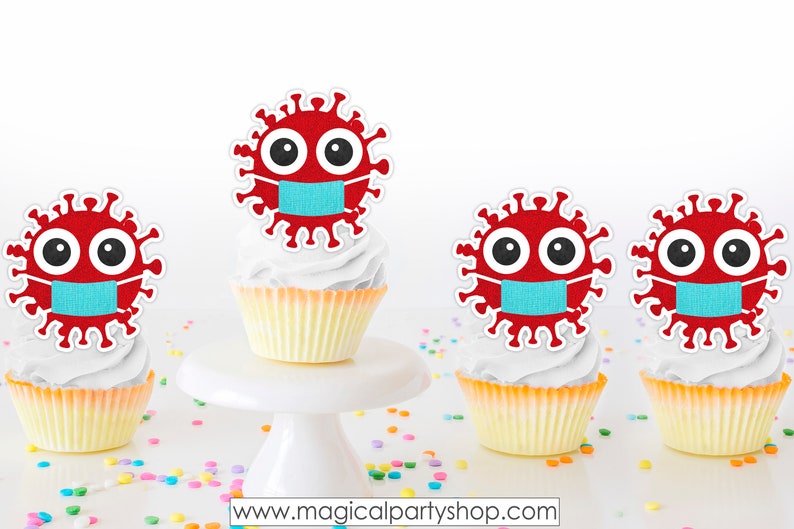 FestiveGal makes quarantine birthday headbands. You can customize the age and color. So fun! There are lots of other styles available if you click around on her shop.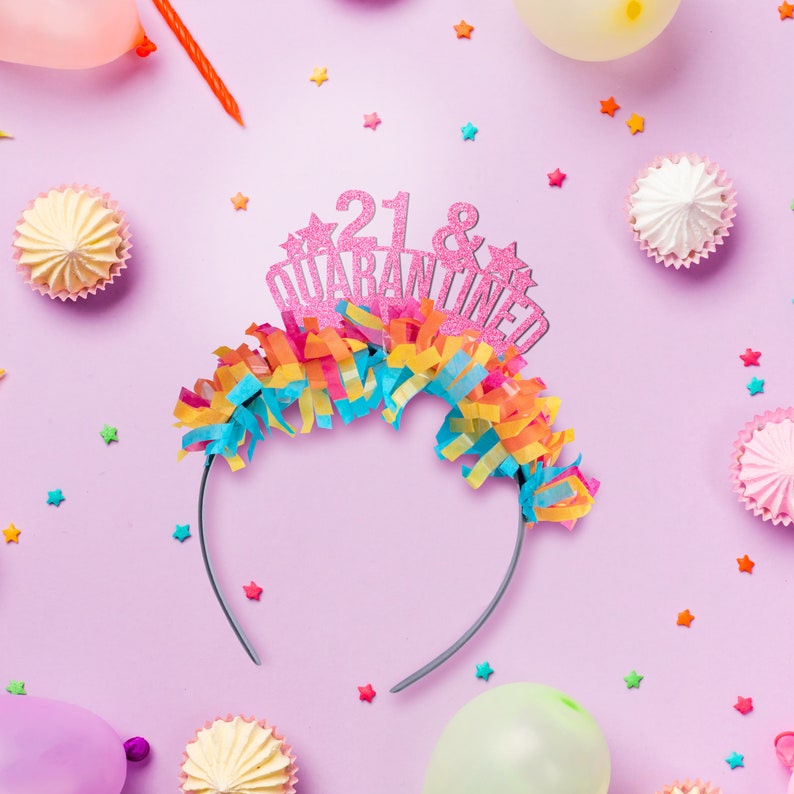 Doing party games? You definitely need a virus pinata! Luckily, PinataPals has got your back: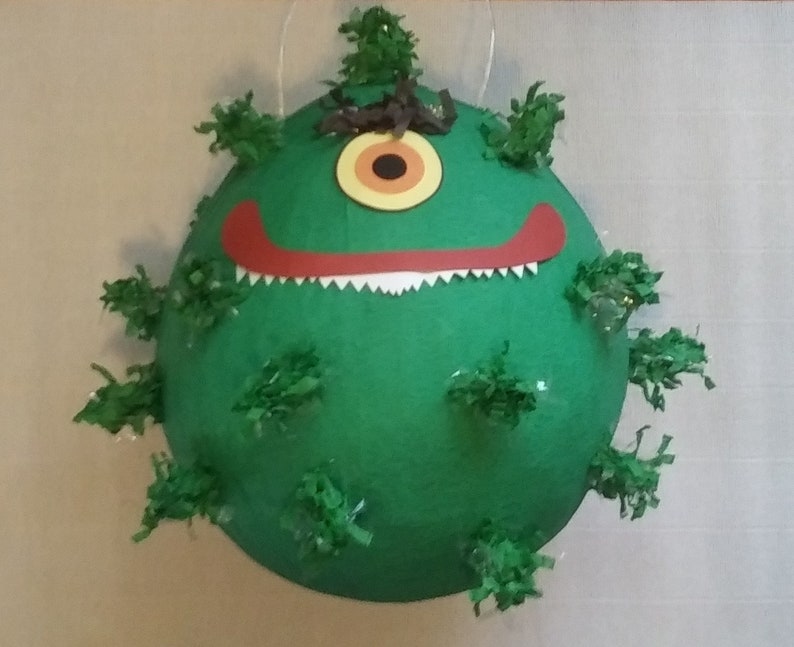 Mother's Day Quarantine Gifts
Lots of moms love the TV show Friends. Here's a fun t-shirt for this year from Symbolic Imports: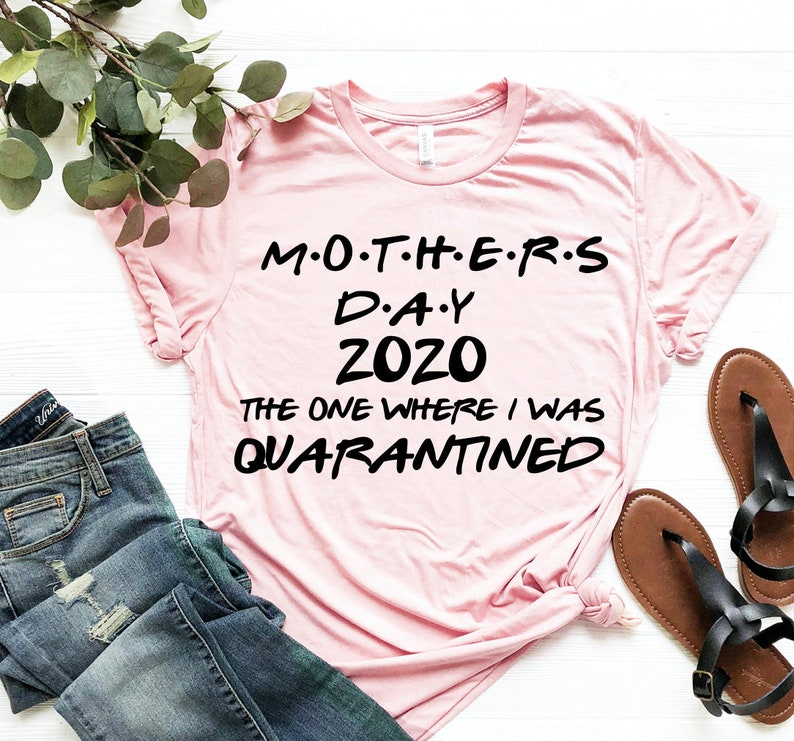 BigDaysandBirthdays has two different Mother's Day 2020 mugs. This one: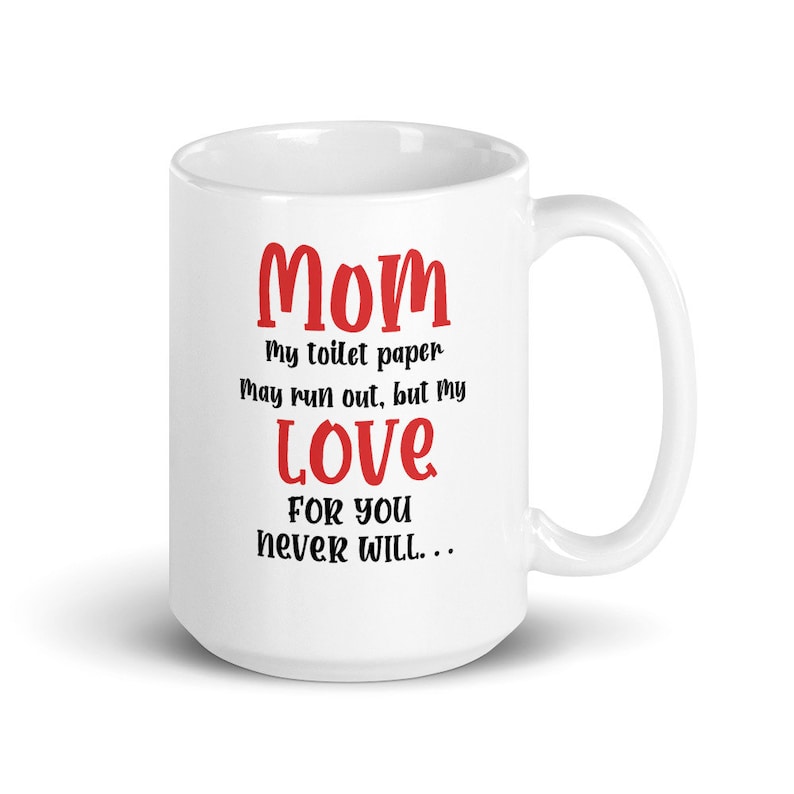 And this one: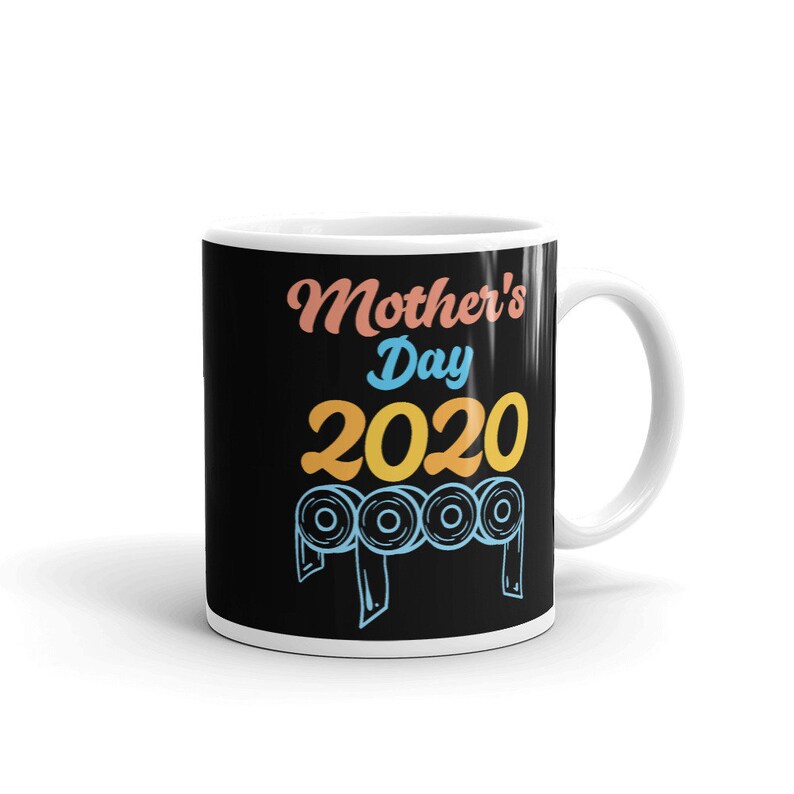 More ideas for Mother's Day gifts during quarantine.
Quarantine 2020 Graduation and Senior Class Gifts
First, a cute card from THEarrings. You can buy them in sets of multiples, too if you know lots of graduates: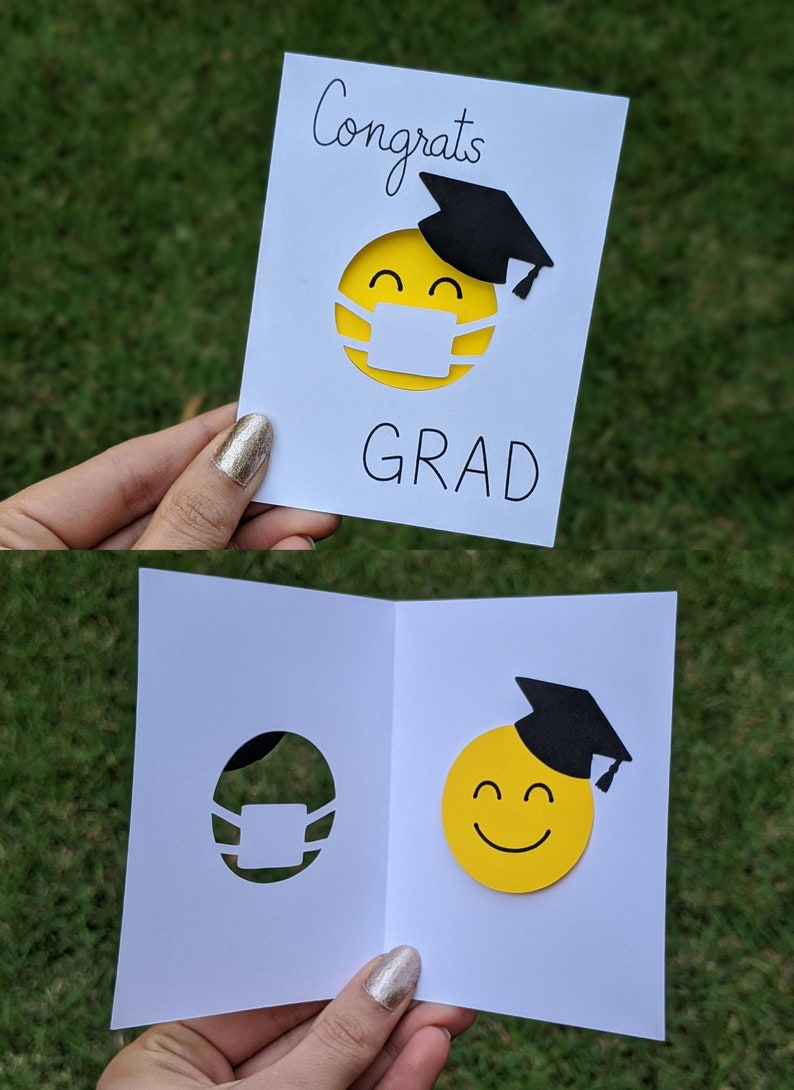 I love this 2020 graduation glass from Pretty Proposal which a new college grad would love: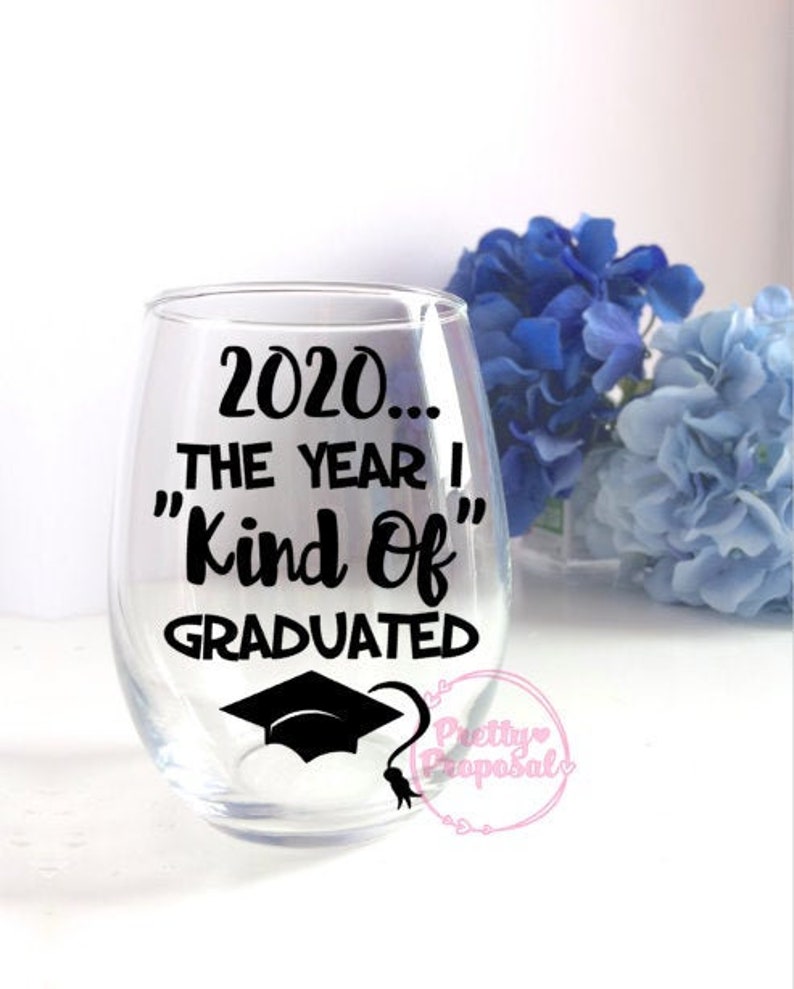 It also comes in this style, perfect for a 2020 high school grad, or even a 5th or 8th grade promotion: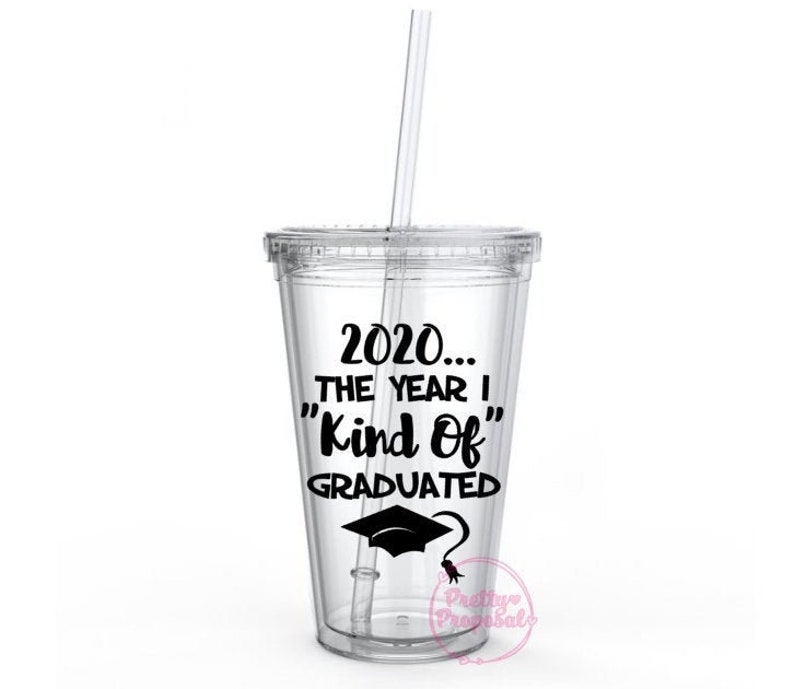 Or how about a mug? This mug from JetpackMugs will help them remember this crazy time: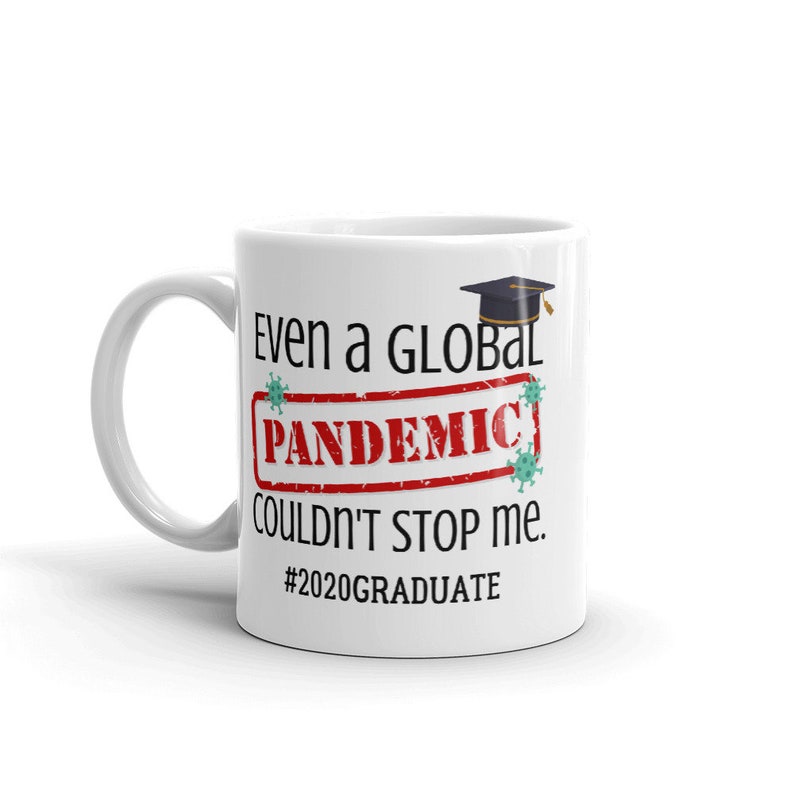 This mug from FunnyLara would be a sweet gift for a dog-loving graduate: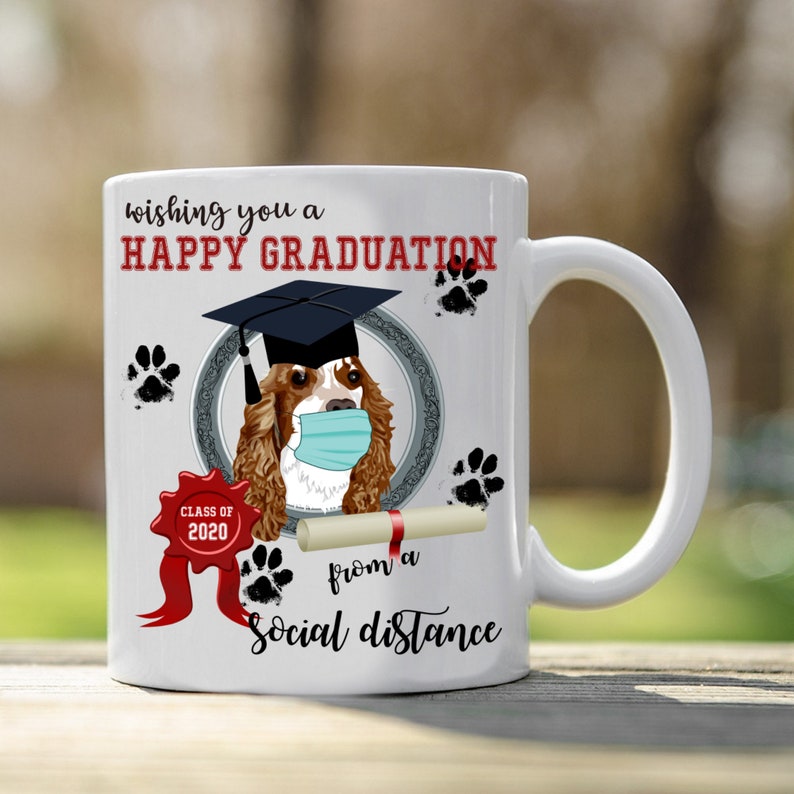 There are several funny t-shirts available from a variety of Etsy shops. A bunch of them are Friends themed – can you tell I'm enjoying that? Here's one from RoxyMoonShop: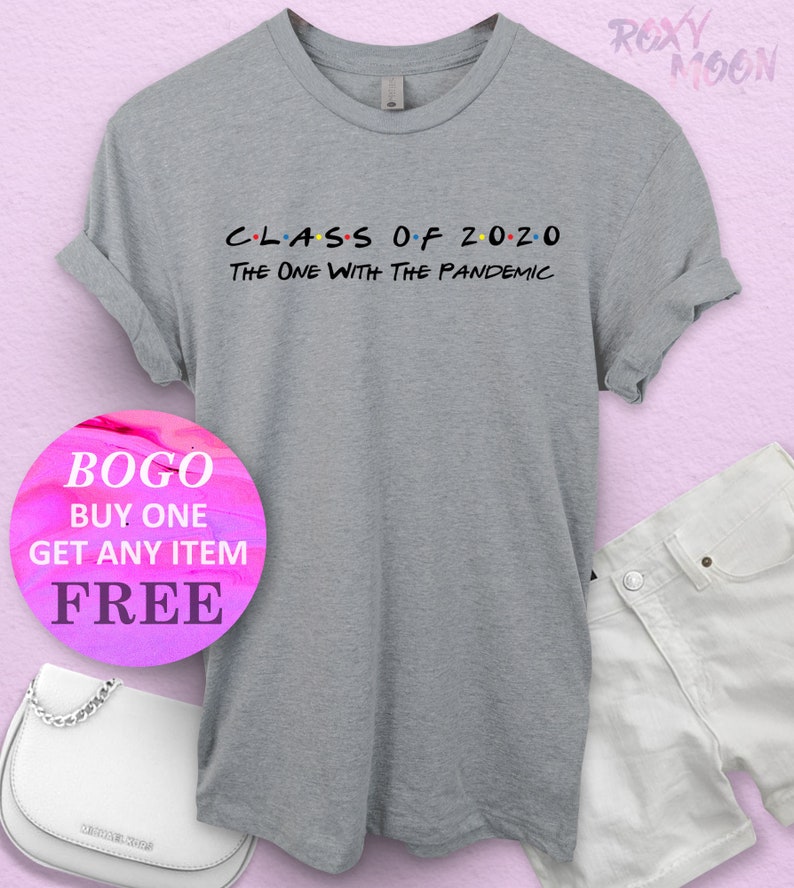 These two are from SymbolicImports: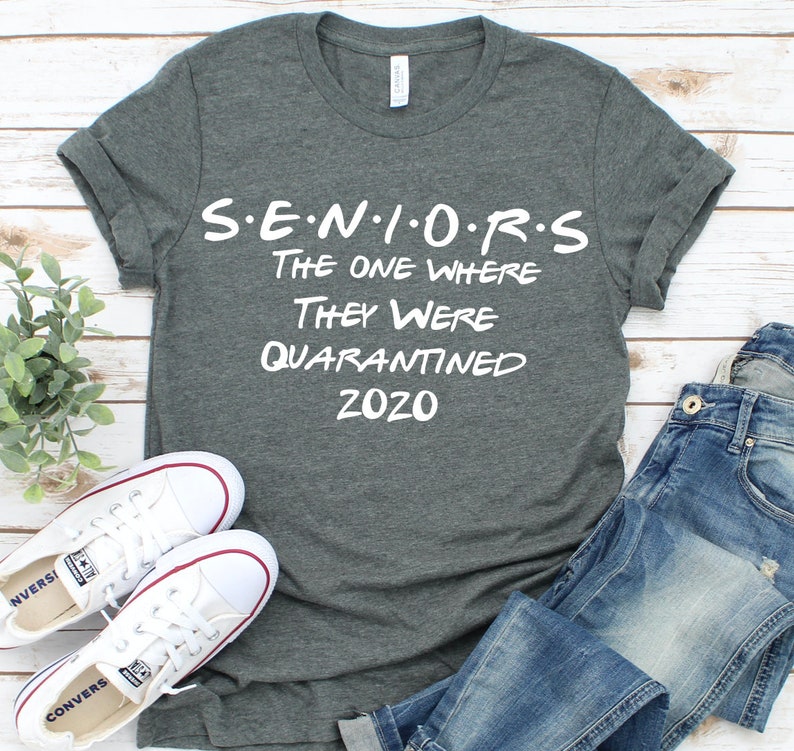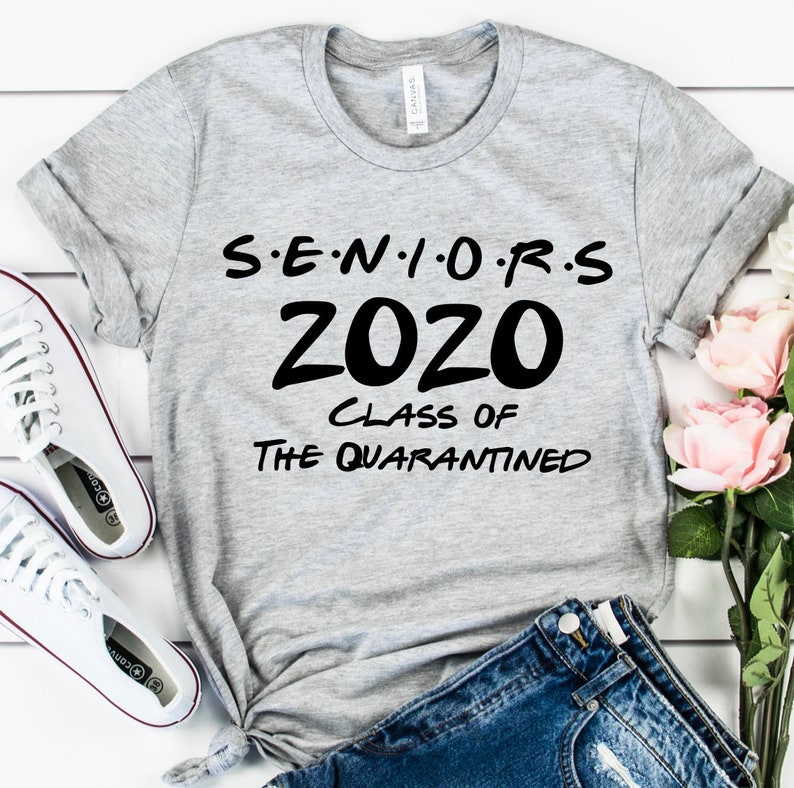 Here's an 8th grade version from Anlolr. This shop also has 5th grade, 6th grade, and kindergarten versions, so click around and see what they have: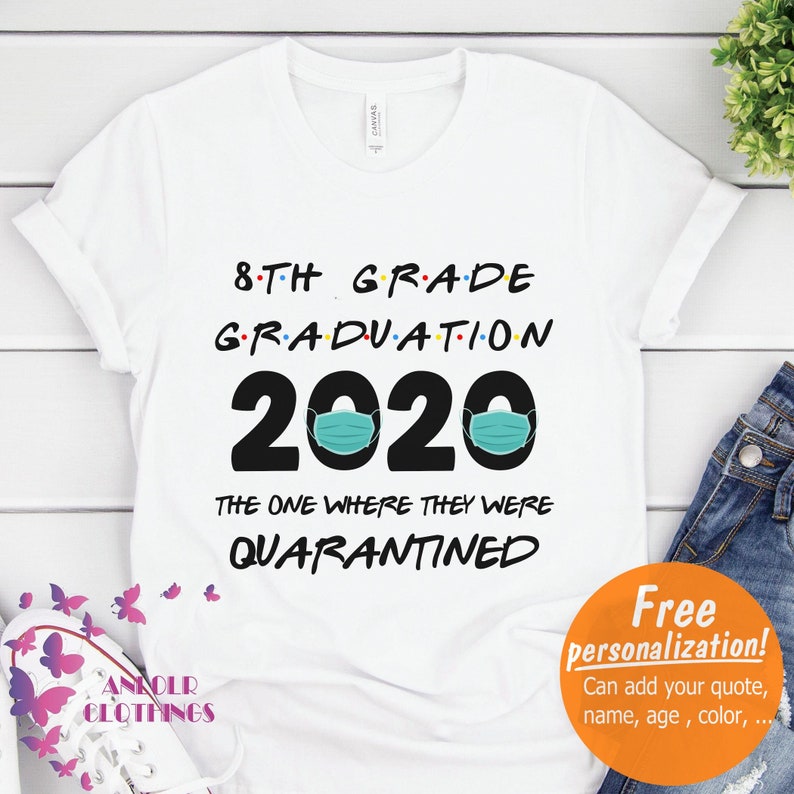 Here's a quarantined 2020 shirt that boys might like more from Jassprints: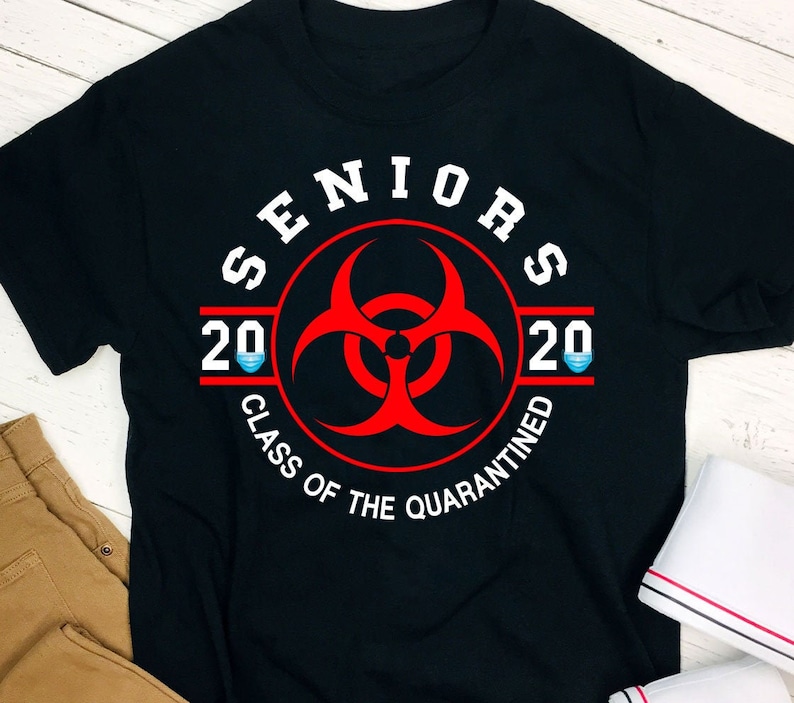 I think this one's hilarious…I'd buy it if I was still in high school. It's from Skiver Designs, and is available in a variety of colors. There's also a unisex version that would work for guys, too. Just click around on the shop: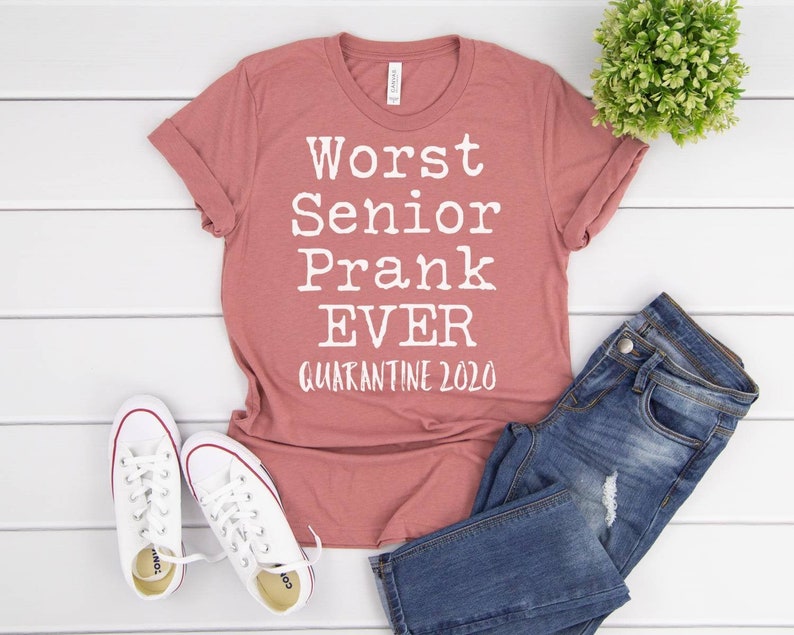 Or do you know a 2020 kindergarten graduate? Check out this cute shirt from the Anlolr Etsy shop: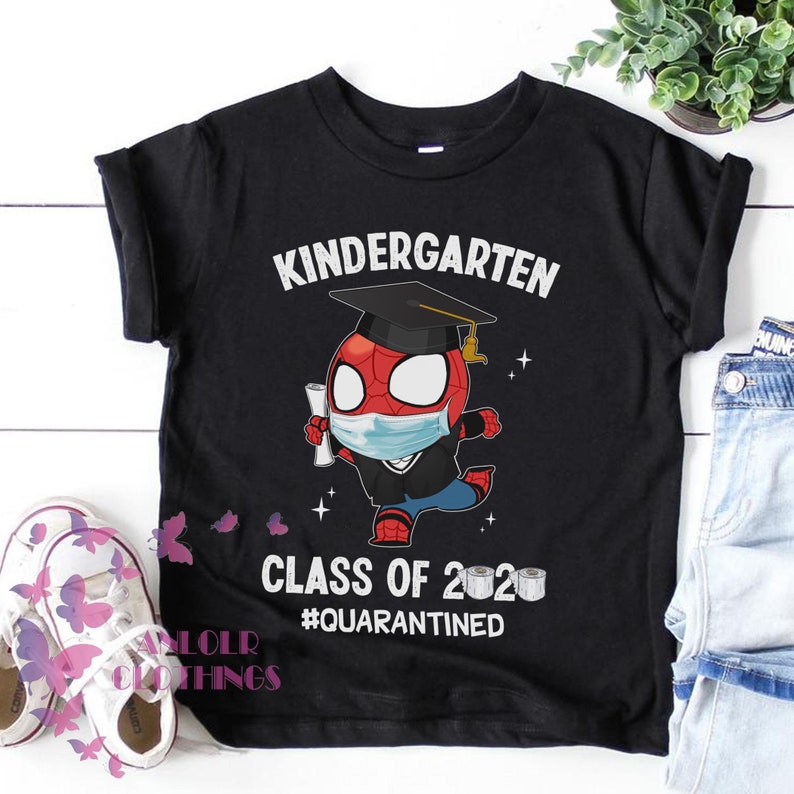 CBCustomCraftsDesign has these ornaments you can personalize for your grad: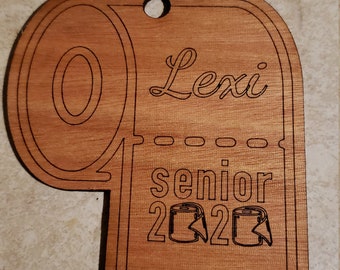 InkItDesigns has several different ornaments available for grads in 2020. This is one of the ones for seniors: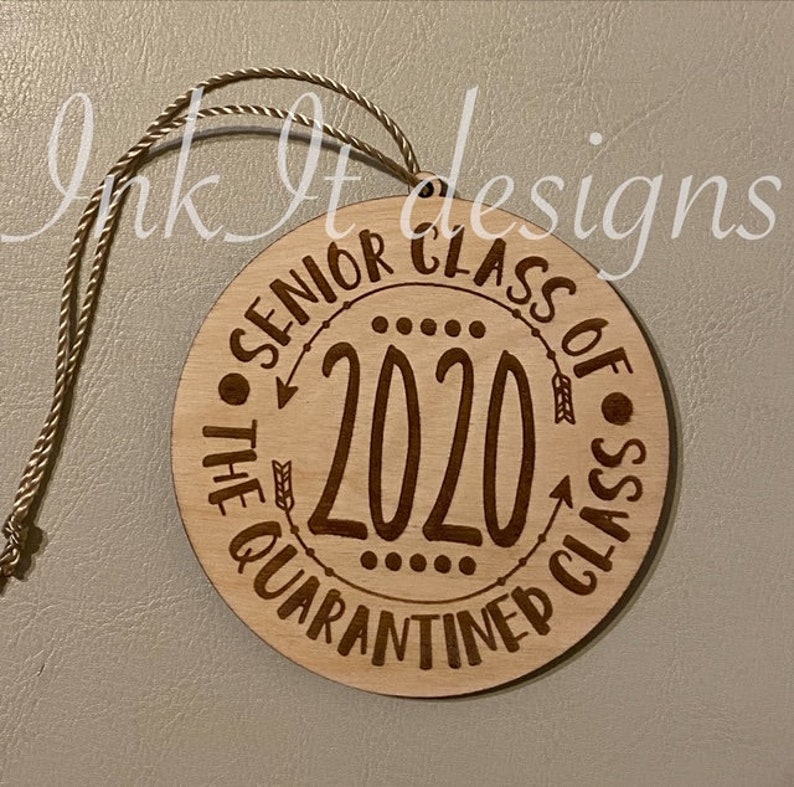 And there is this one for kindergarteners: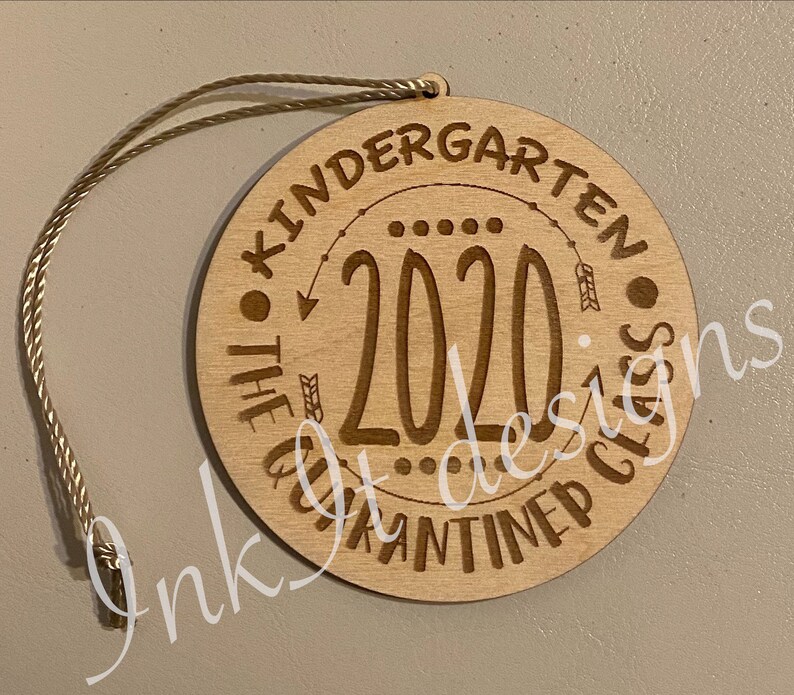 PeppercornPrincess has a bunch of different ornaments available. Here's a cute one: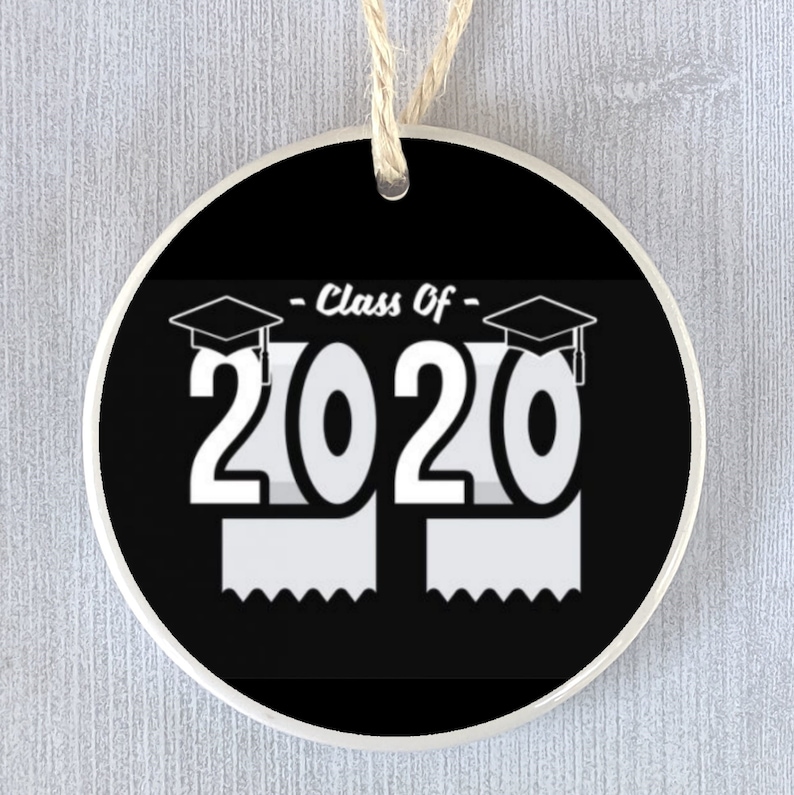 There are lots of cute ornament choices on GiftsbySky for all different grades and more. For example, here's an 8th grade ornament: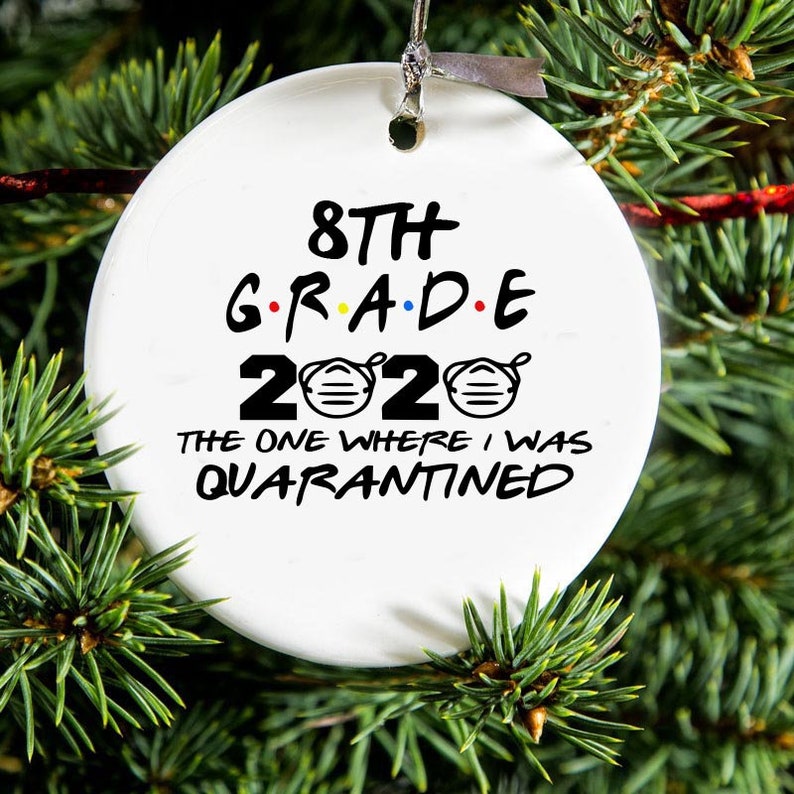 This candle from SweetPeaMagnoliaCo is pretty funny: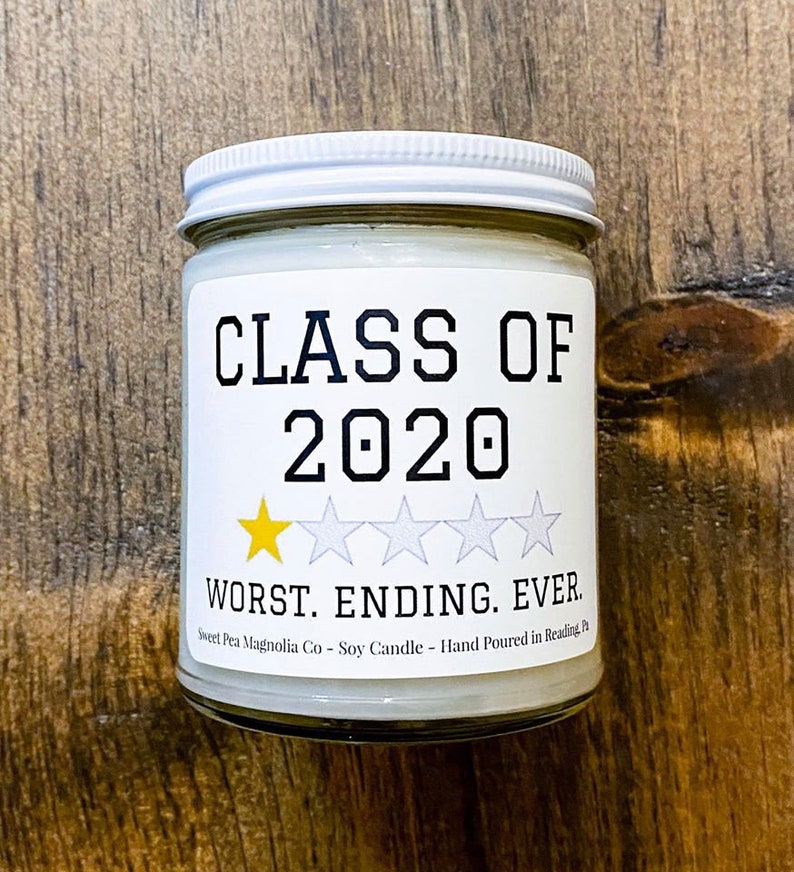 And here's another creative candle from SayItWickCandles: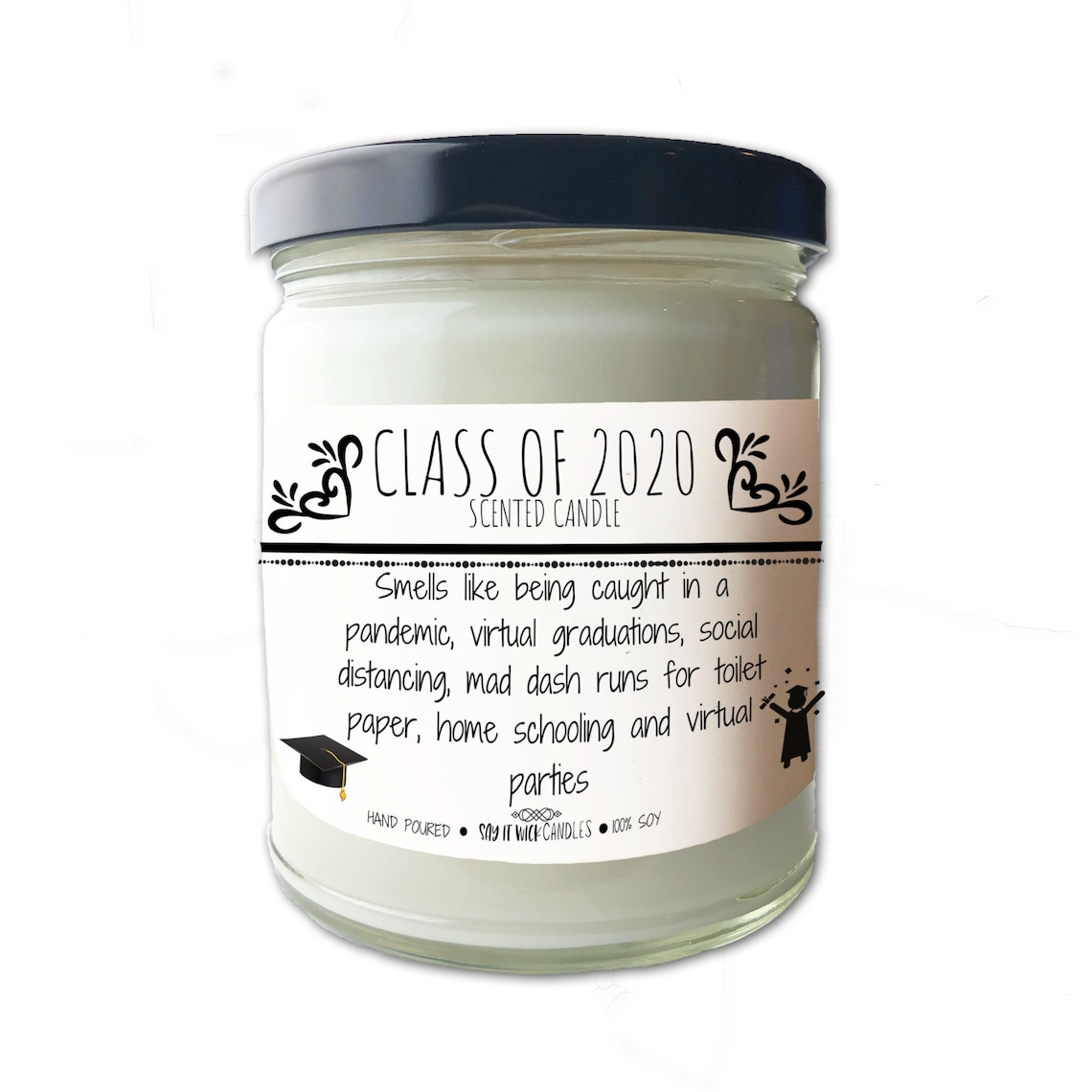 Or how about this candle with the hard truth from PerfectMatchShop: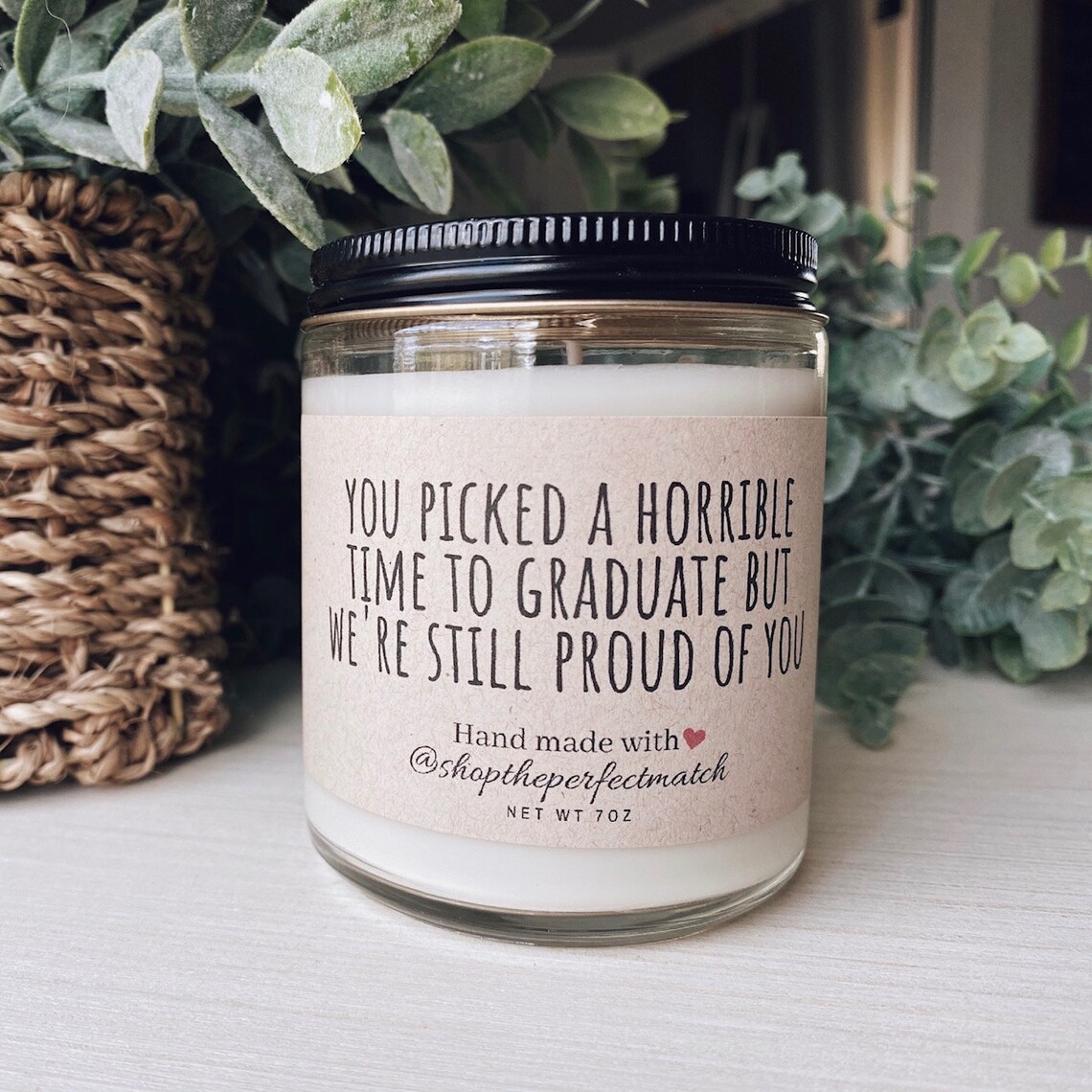 Teens and tweens love to put stickers on their water bottles, phones, whatever…here's a cute sticker from CJStickerShop: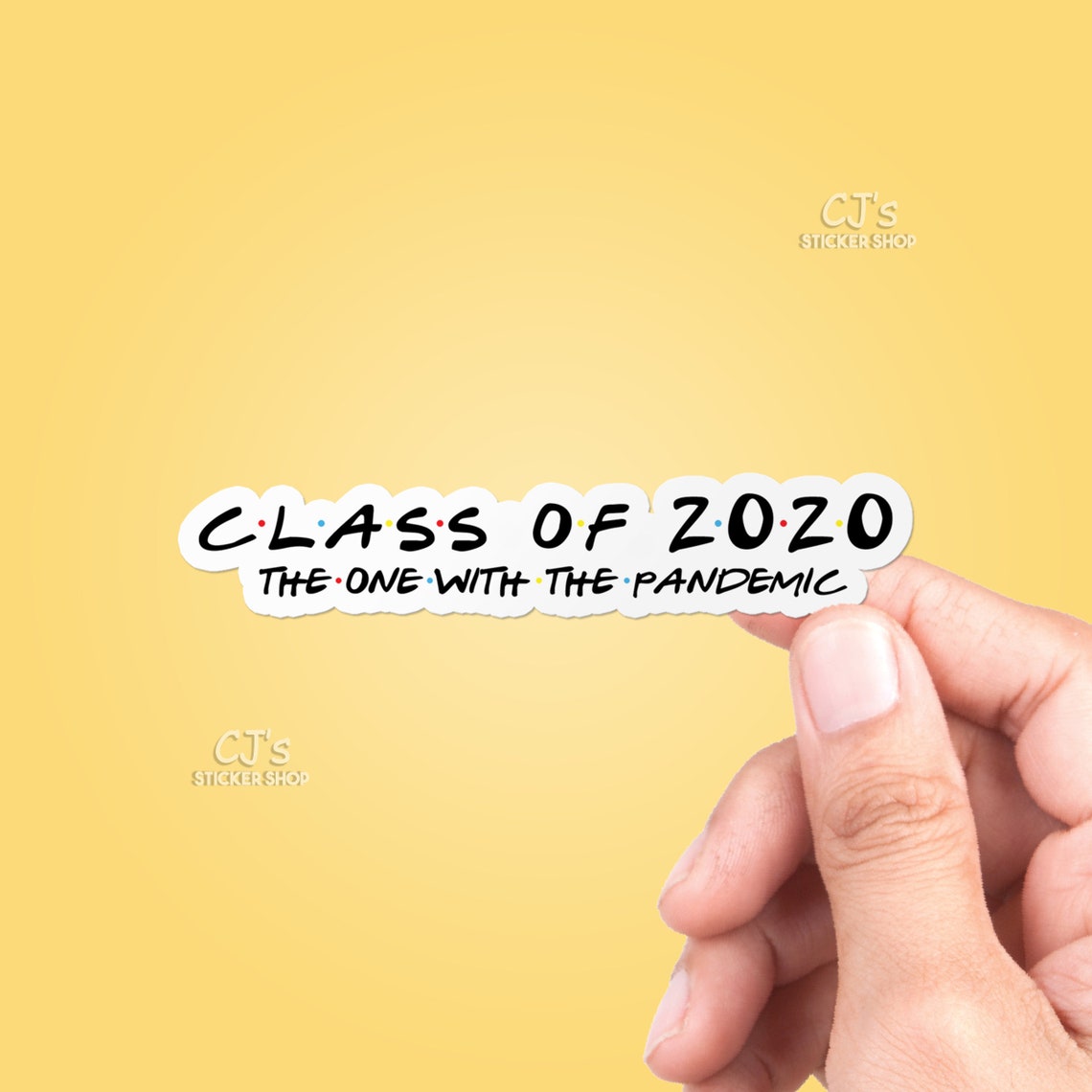 And here's another senior sticker: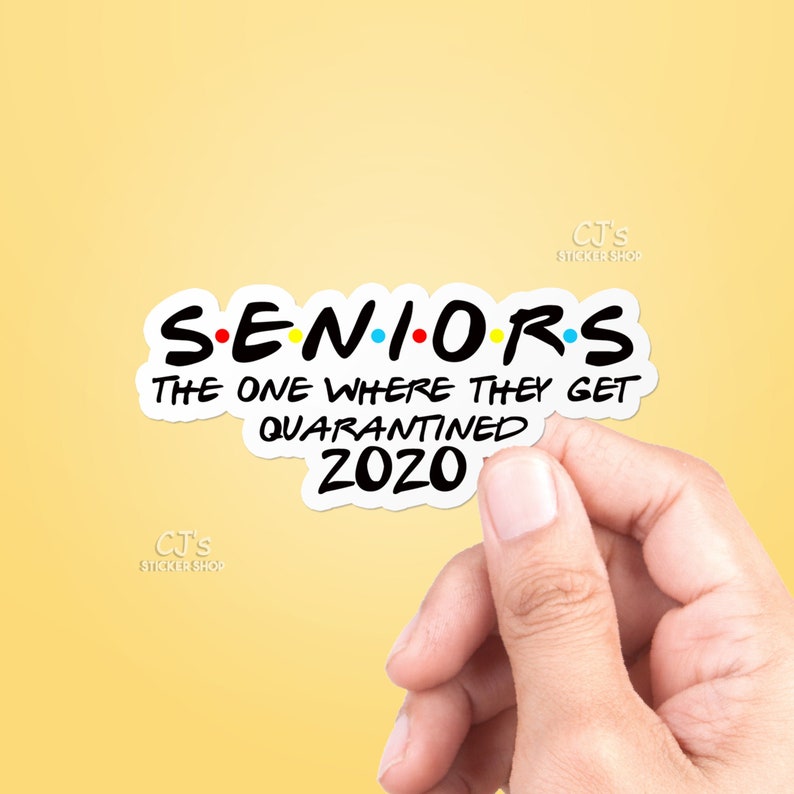 How about a funny keychain from OneCraftyMommaB? It comes in several different styles and colors: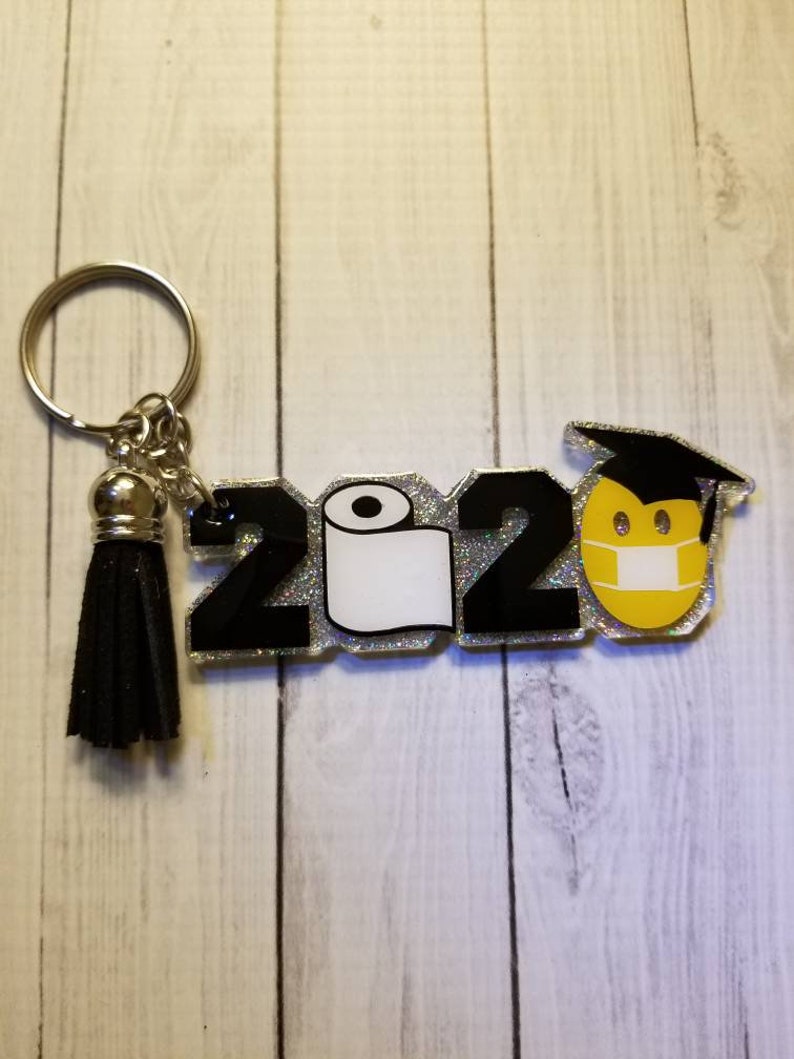 Or send some cookies to the grad in your life! These cookies are from MerryGoSweets: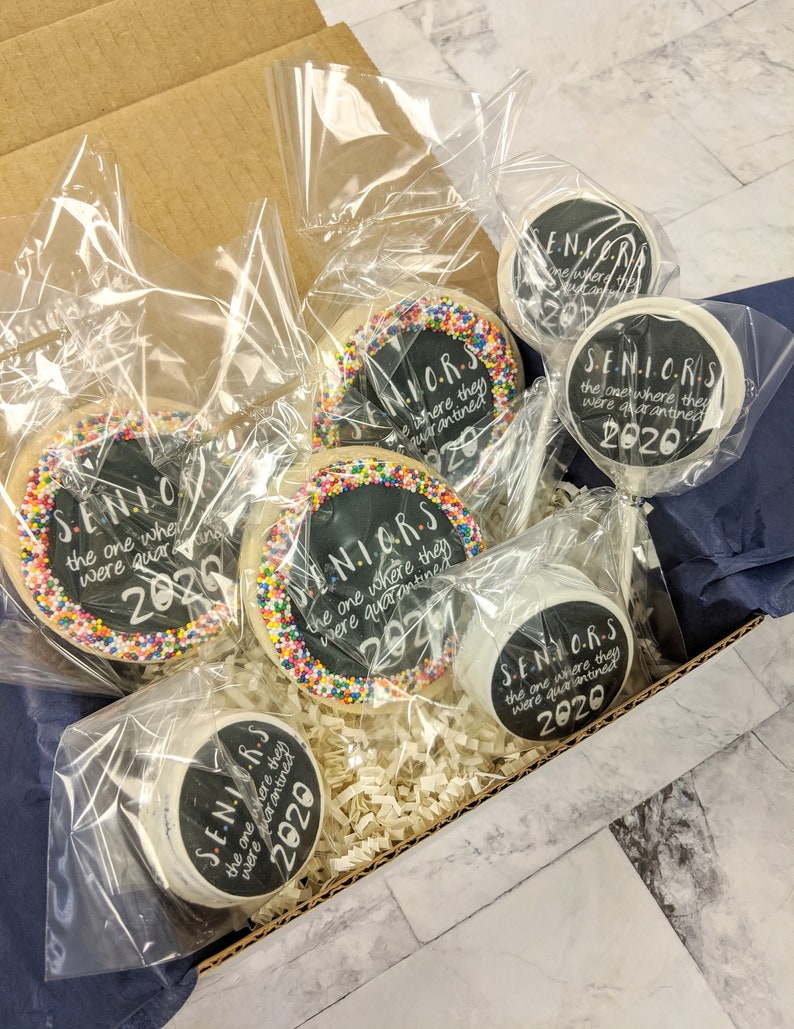 ShopLeeBrick has created spa gift sets for seniors: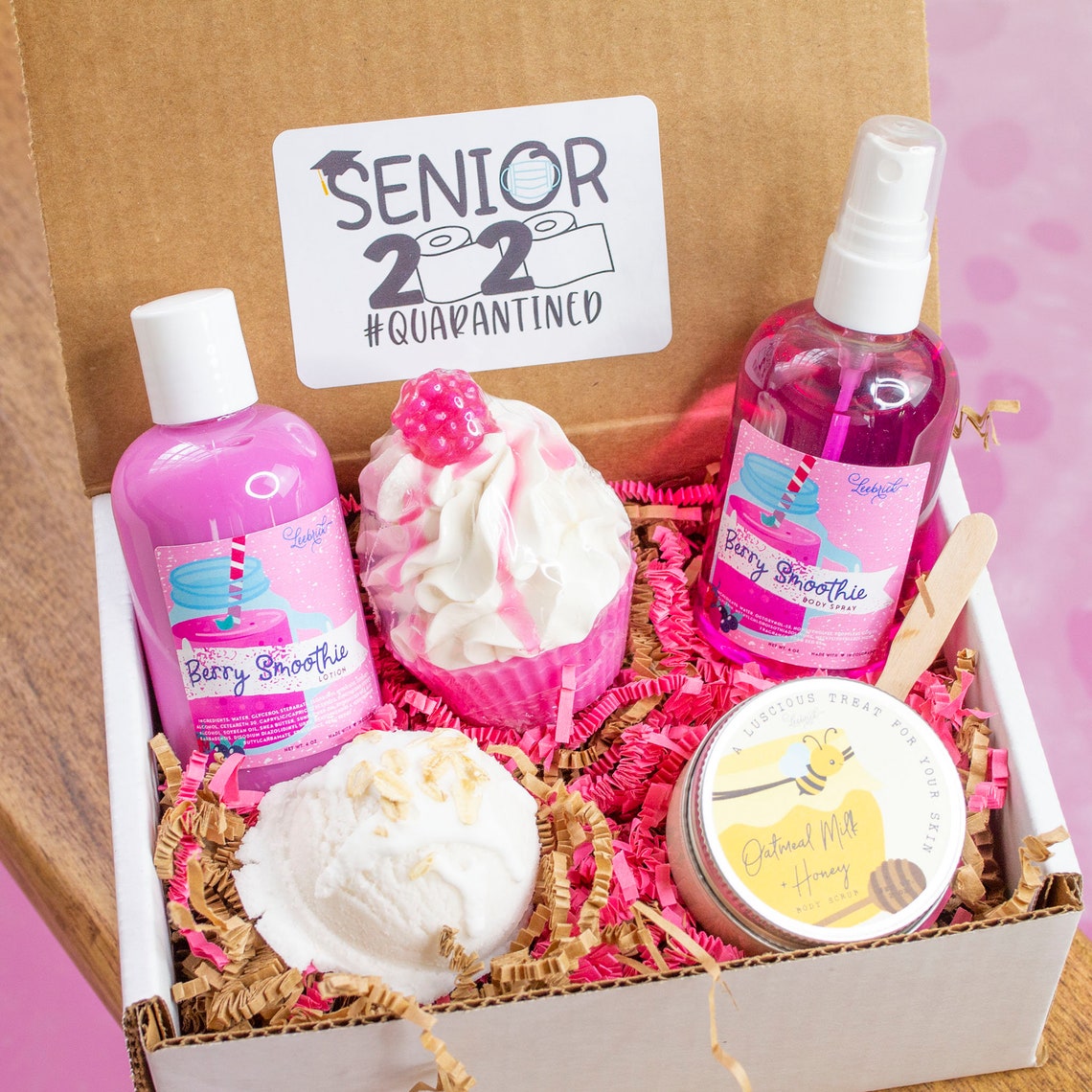 This version would be cute for a "graduating" 5th grader: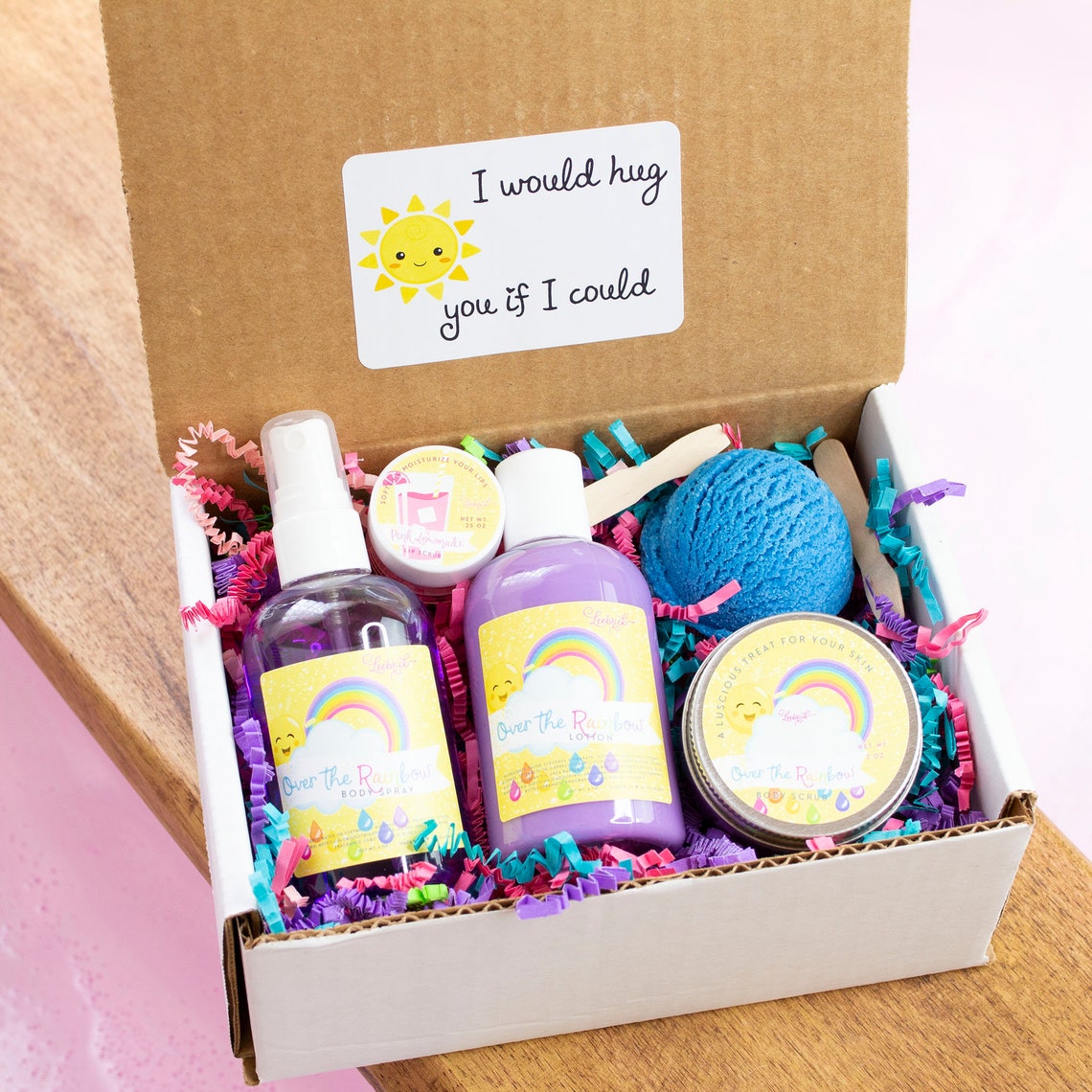 And I can't finish this list of Etsy recommendations without giving a shout-out to my own daughter's shop, Caligurlvibes. Her cute mystery boxes are a fun gift for any tween or teen girl:
Looking for more gifts for tween or teen girls? Check out my article about the Best Gifts for Tween Girls.
Graduation 2020 Celebration Decor:
This 2020 graduation confetti from THEarings is fun: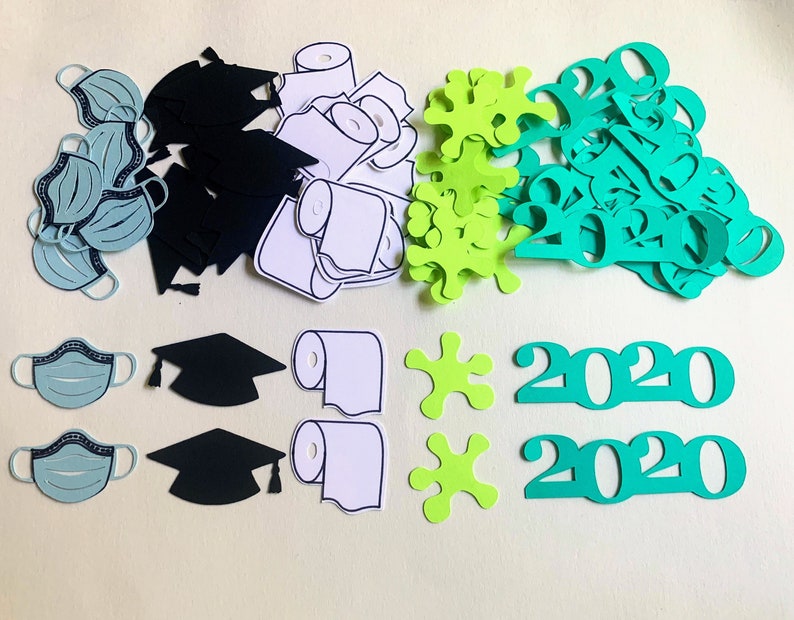 Here are some cute cake toppers! These cake toppers are from NinalemsParty and are offered in a variety of colors: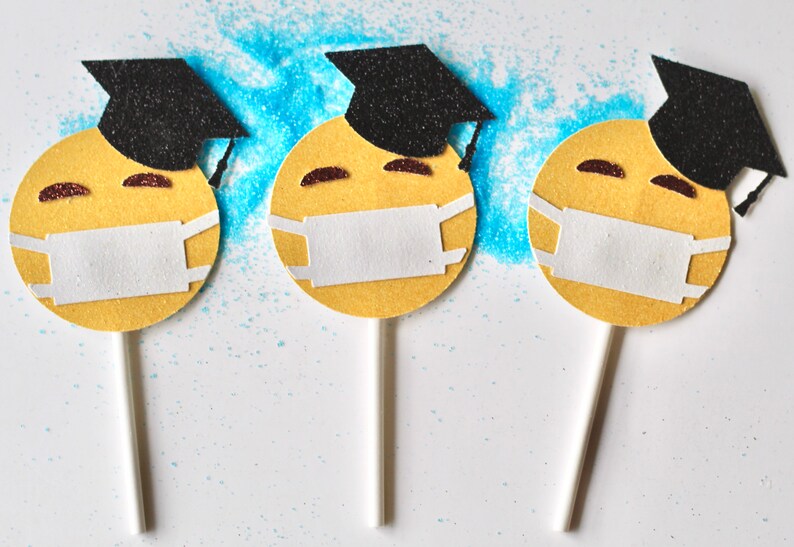 And these cake toppers from Pepitapartycreations are amusing: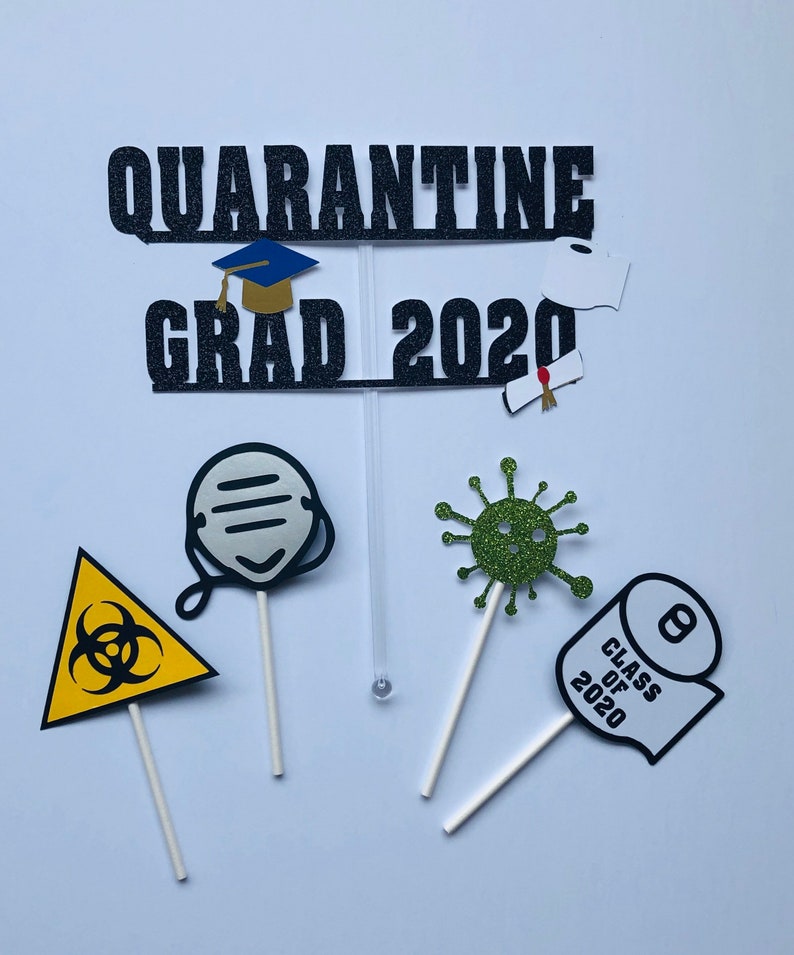 Here is a super-cute drive-by graduation invitation. It's a downloadable digital product, so there is no shipping time! You can personalize it with name and grade and more, and then use it either physically or upload to social media. So fun! It's made by TidyLadyPrintables and there are a bunch of versions of it on her website as well as yard signs: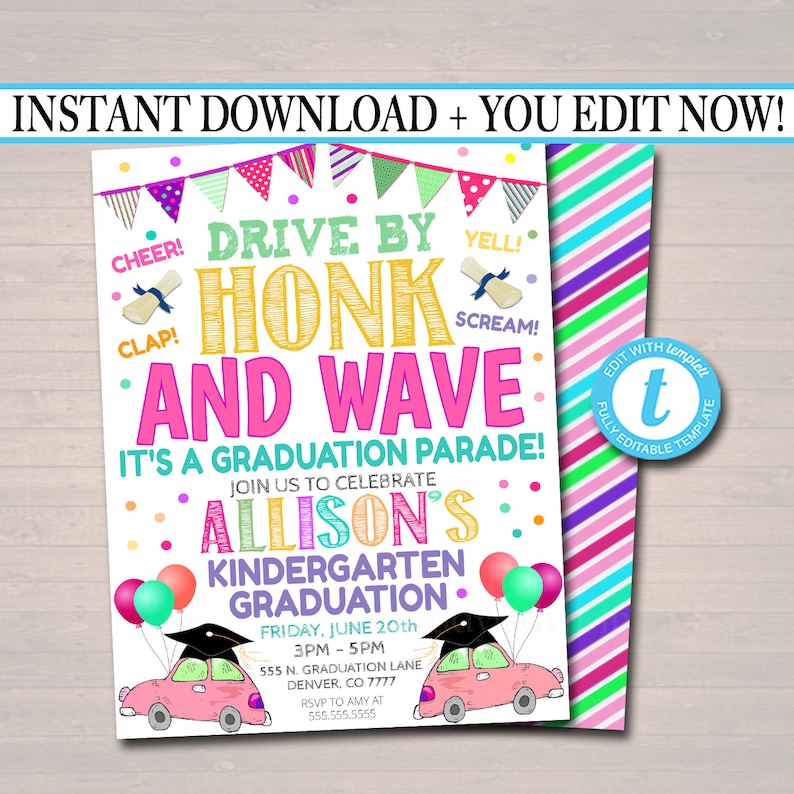 Here's a festive graduation banner from ForeverOhSoCraftyCo: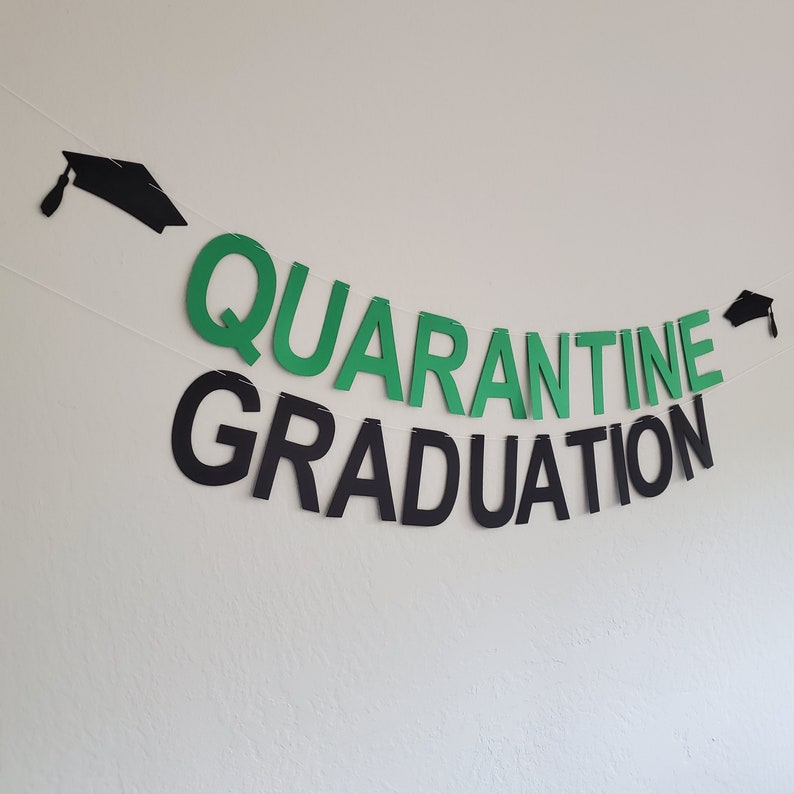 Thank you so much for supporting small business! For more great items made by small businesses on Etsy, please visit the #Standwithsmall Editor's Picks.