Unique Gifts for Moms in 2020
2020 has unusual challenges for celebrating mom. Mother's Day 2020 was very different. If your mom has a birthday coming up or you just want to get her something to remind her that you love her, your choices are a bit different this year. Some moms are stuck at home with their families and aren't able to go out to brunch or to get a massage or her nails done, so kids and husbands need to get creative with what mom wants. You need a unique gift for mom!
Other moms are quarantined away from their families, especially our older generation. They need a special reminder of how much their families love them. Whether you're looking for a birthday gift for grandma or mom, or maybe even a special aunt or family friend, you need some creative ideas!
Luckily, Etsy is full of small business owners that are filled with creative ideas for celebrating mom!
Nourishing Tweens is a participant in several affiliate programs, advertising programs that provides a means for sites to earn advertising fees by advertising and linking to amazon.com and other websites. I only recommend things that I truly like and would use myself. If you click through my links and make a purchase, there is no additional charge to you.
I've divided my recommendations into two sections depending on what your mom or grandma is like.
Sweet and sentimental gifts for mom
Funny and quirky gifts for mom
Traditional gifts for moms like home decor and jewelry
First, I'm going to help you find sweet gifts to remind mom of your love for her. These are great gifts for sentimental moms and grandmas that don't get to see their grandchildren this year.
Then, I'm going to show you a selection of funny and unique gifts that really dig into this whole quarantine thing. Many moms are feeling extra overworked this year because of social distancing. Stay at Home moms have had their schedules turned upside down and are having to rethink how to get anything done. And moms who usually leave the house to work are now trying to get their work done at home while kids need them. And moms who normally work at home are having a really hard time getting it done with their families around all the time.
From talking to moms lately, and speaking from my own experience, I know lots of moms feel like they are "on" 24/7 – feeding people constantly, cleaning the kitchen over and over, trying to homeschool for the first time, and never getting a break. The kids and husband used to leave for a good chunk of the day, and now they're here all the time. It can be nice to have your family around, but it's also very stressful to have your routine change so much.
And lastly, I've found some really nice gifts for mom that include some of the things she really wants but doesn't buy for herself. Spoil her!
See the Etsy's editors picks for Mother's Day here.
All right, let's get to it and celebrate mom!
Sweet Gifts
Star Map
Get mom a beautiful custom star map from LMTCreativeAtHome on Etsy. It has a heart representing each child with an image of how the sky looked on the night they were born. You can select how many kids she has (from 1-4) and it is available in several sizes and colors.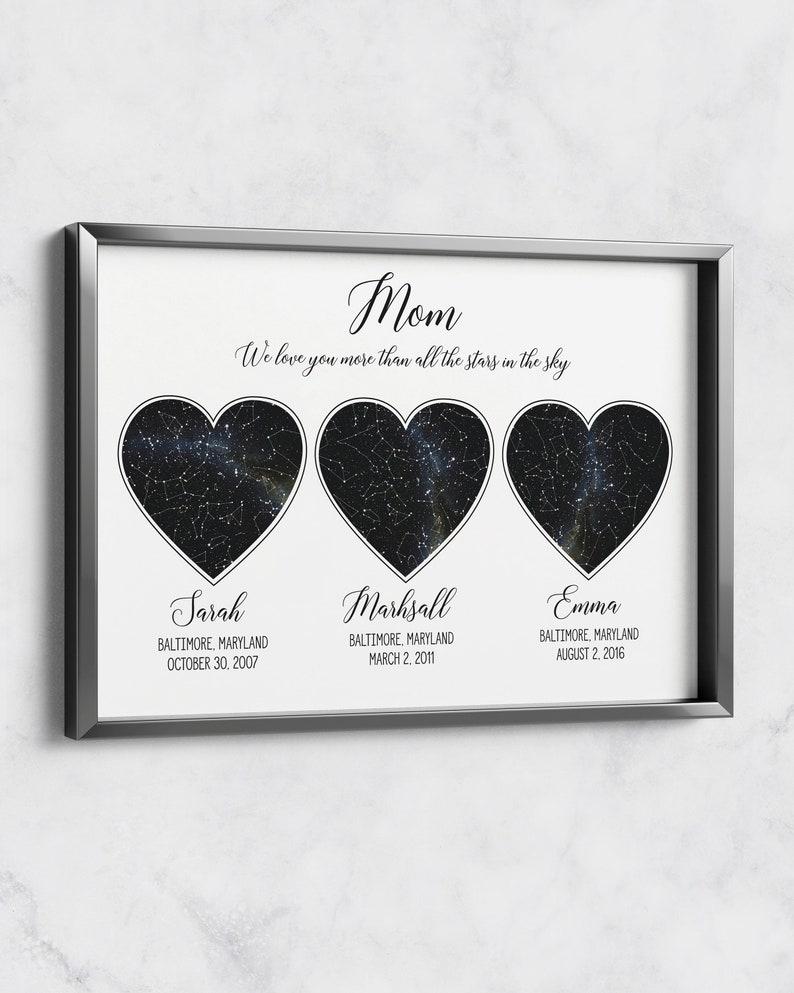 Pillow
There are many really sweet customizable pillows available on Etsy. This one from DoveandDavid would be the perfect gift for a mom or grandma who lives far away from her family. It comes in a choice of sizes and colors: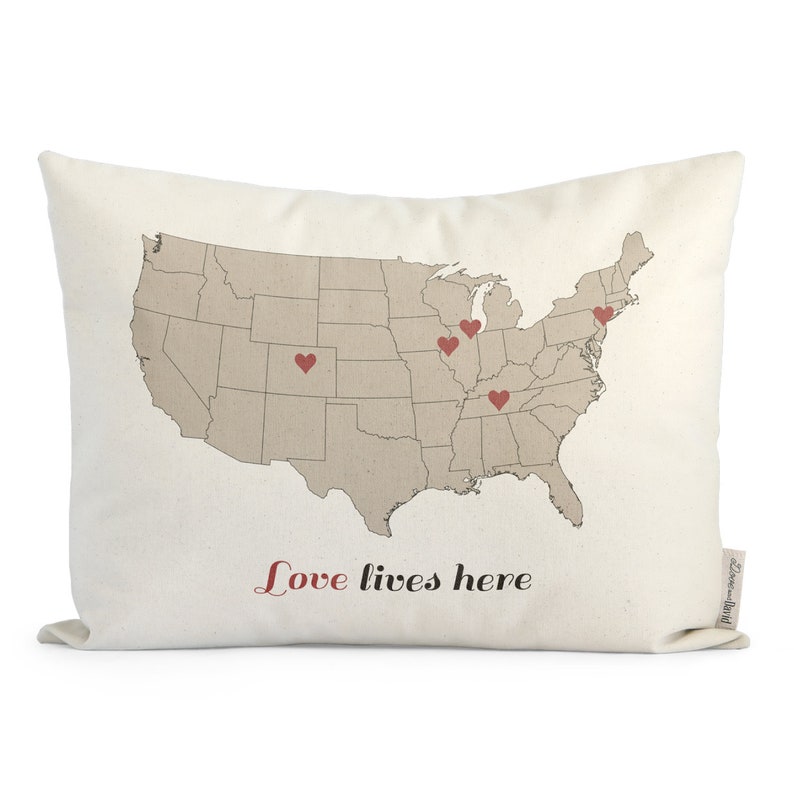 There are also more choices, including one that is a global version with different countries, a Canadian version, and one that says "All roads lead to mom's."
Sentimental mugs for moms
This long-distance mom love mug from UpsideOverDesigns is similar to the pillows I already showed you: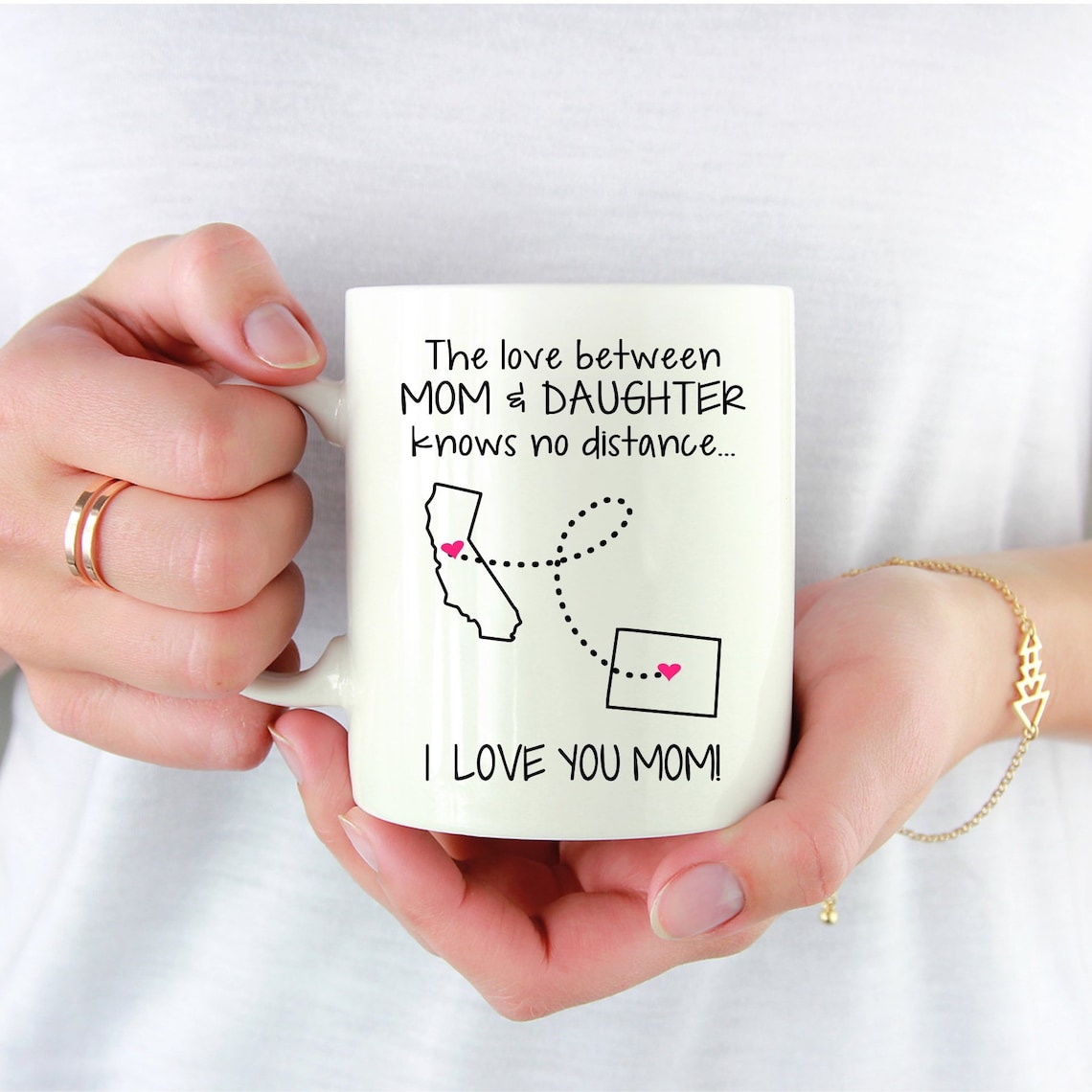 Jewelry
Or how about a piece of sentimental jewelry? This pretty initials necklace is from BlushesAndGold comes in your choice of lengths and either gold, silver, or rose gold: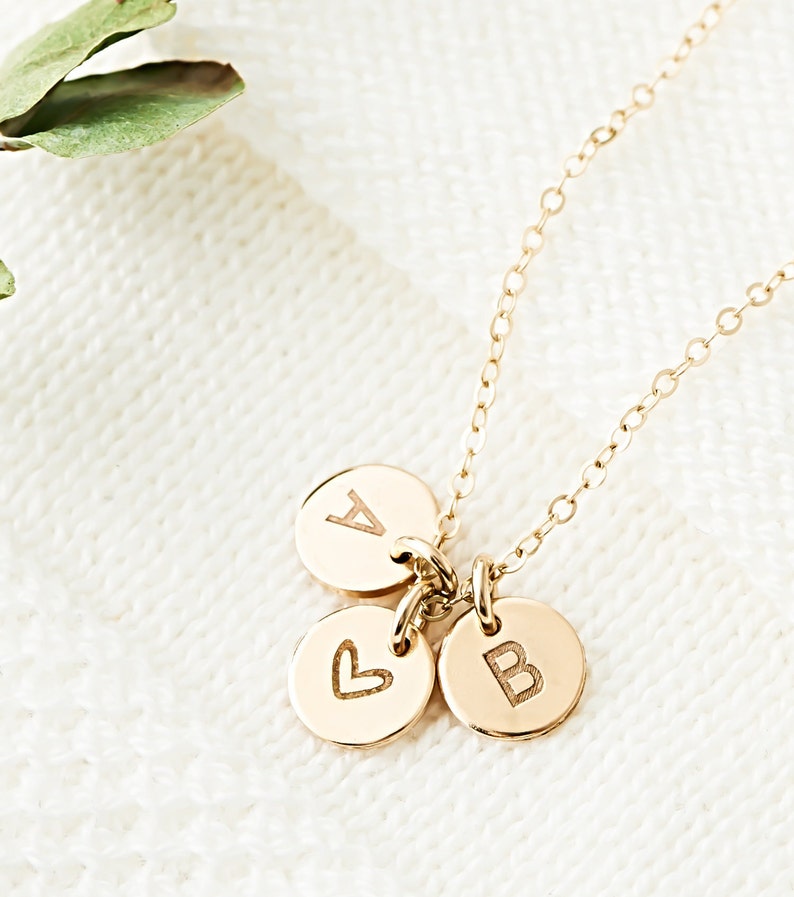 BlushesAndGold has many other choices of lovely jewelry for mom, so click around on their shop. Here's another sweet choice: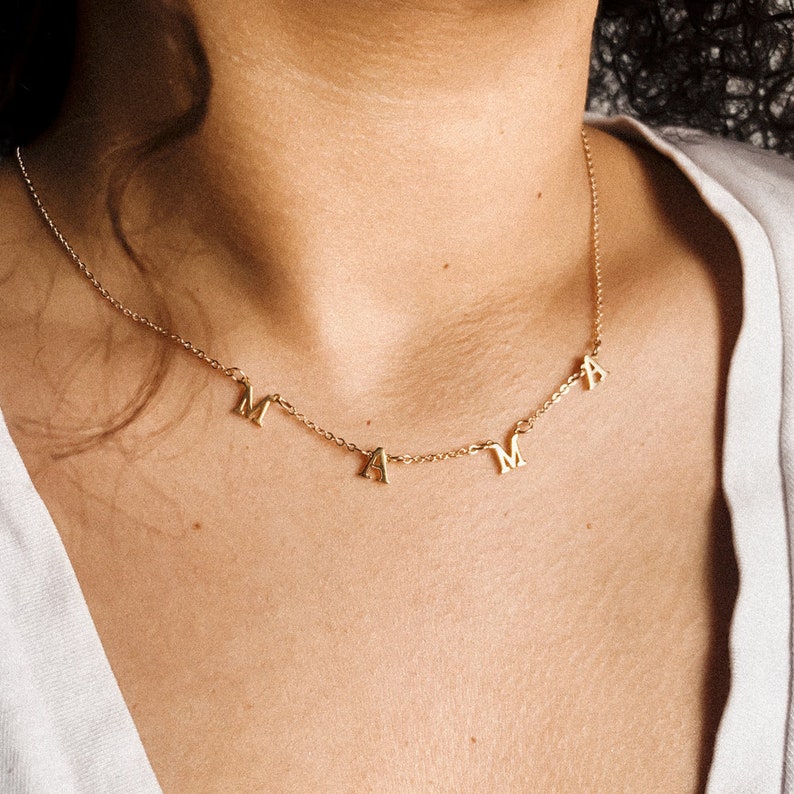 Funny Gifts
Goofy t-shirts
There are a bunch of funny gifts on Etsy to help you celebrate your quarantined Mother's Day. How about these cute mother-child matching t-shirts for a Friends fan? They are from SymbolicImports and come in a wide variety of colors.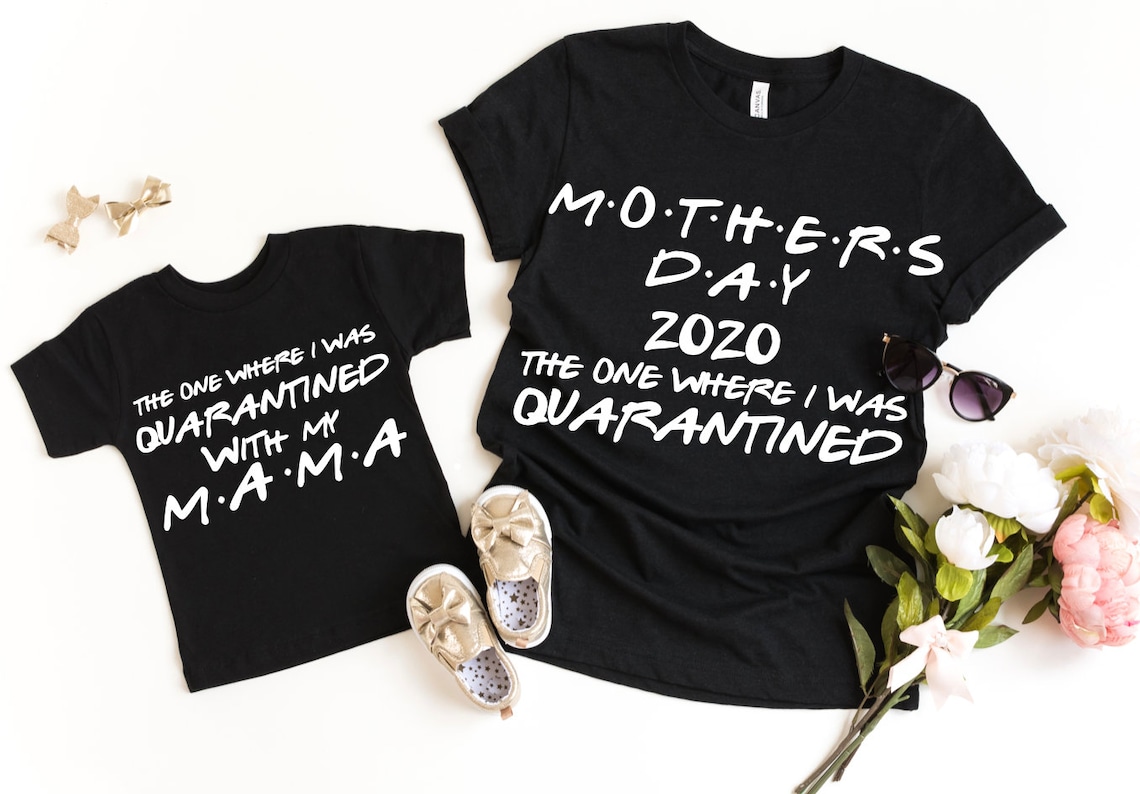 Amusing face masks
How about a cute face mask? There's this stylish face mask for your social-distancing queen from SymbolicImports: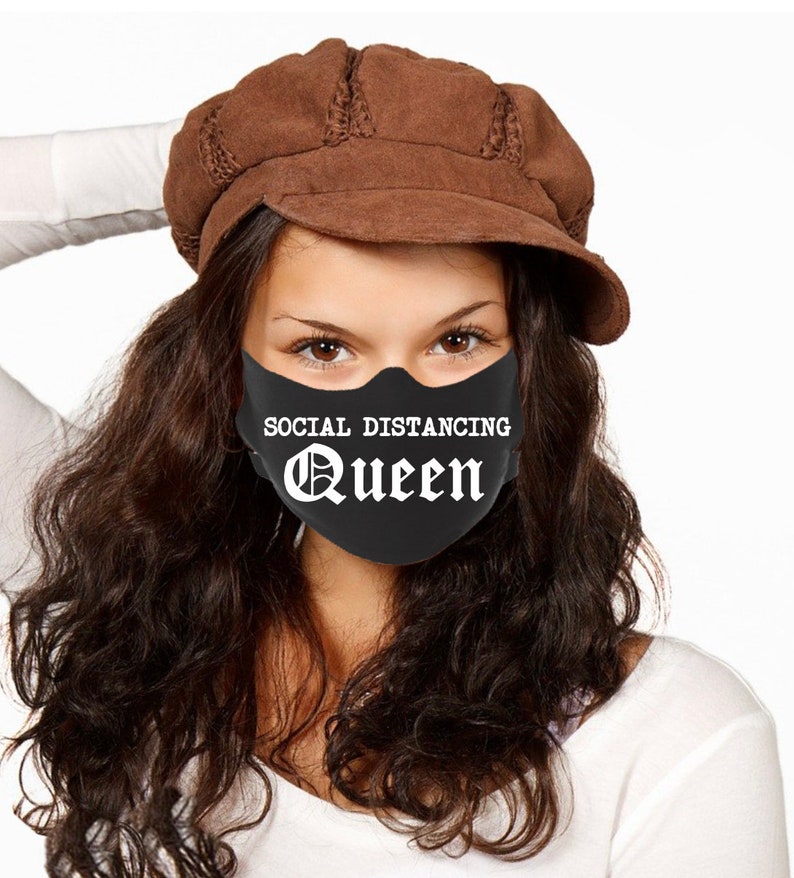 Funny mugs and glasses
This isn't quarantine-related, but it sure is appropriate for 2020! Love him or hate him, this is a hilarious Trump mug from BlueFishMugs: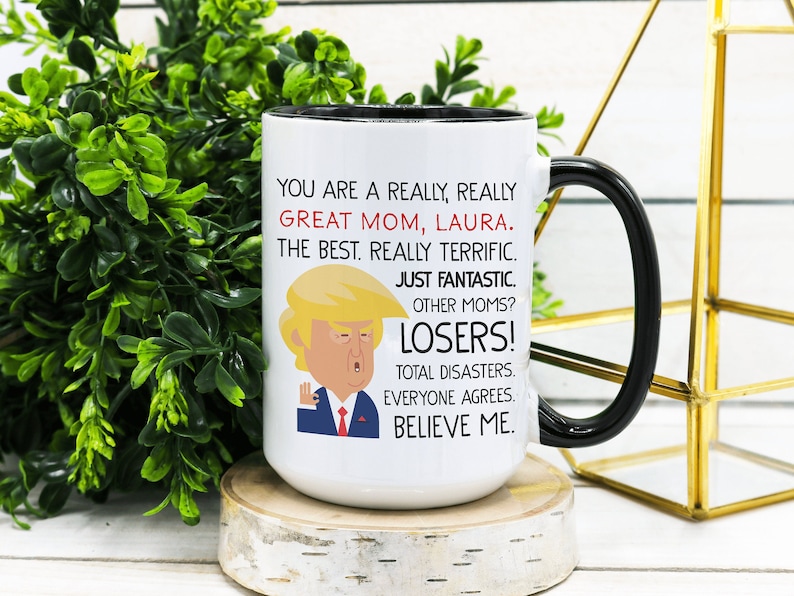 BlueFishMugs has a wide variety of mugs which are dishwasher and microwave safe. Speaking as a mom, that is a HUGE PLUS – no extra washing to do. I think a lot of moms would like this mug, which also comes with a pink or white handle: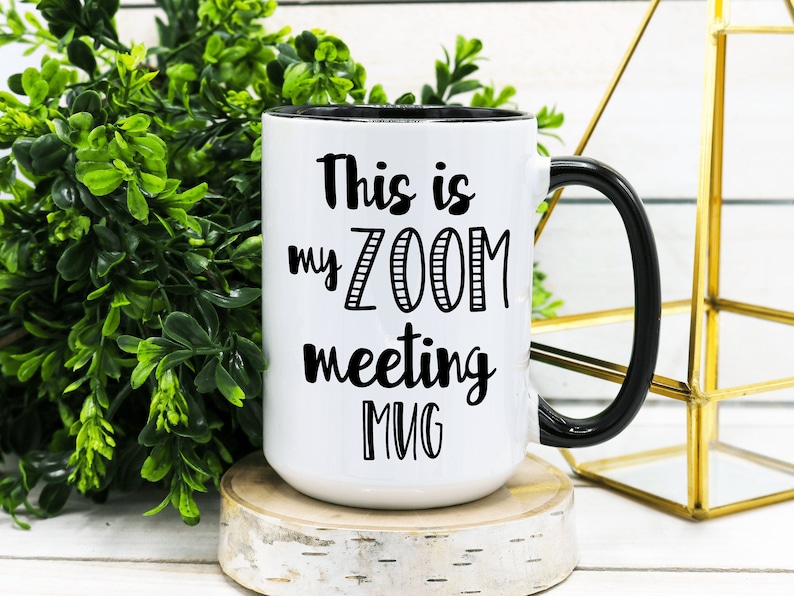 Or how about this quarantine mug from YouNiqueDesignsStore?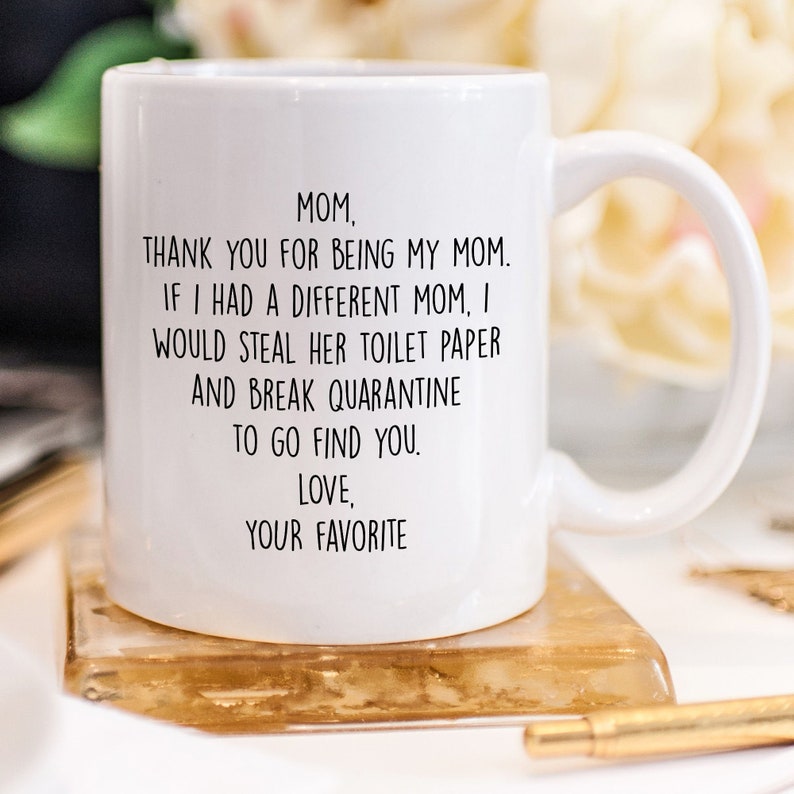 YouNiqueDesignsStore has lots of other cute mugs, like this unicorn mug: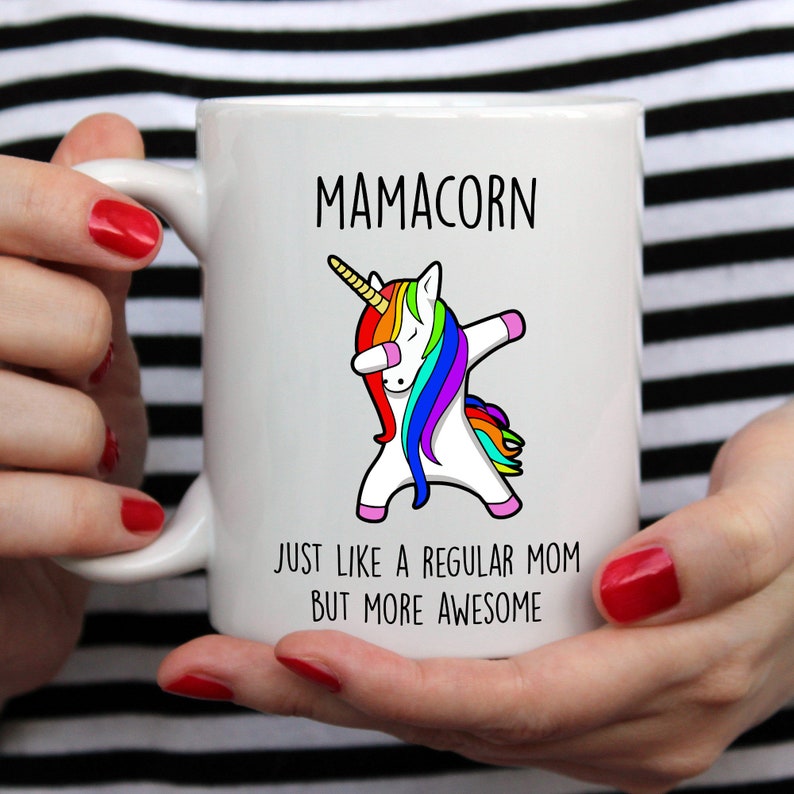 If you think your mom would like a funny gift and you need more ideas, please see my article all about the best quarantine gifts!
Stuff Moms Love
Luxury bath items
Lizush is a shop on Etsy that makes the most decadent spa gifts. You can buy individual products like bath bombs, bath salts, lip balms, or soaps, or you can choose from one of her lovely gift baskets at various price points. This big, beautiful gift box would make many moms swoon with delight: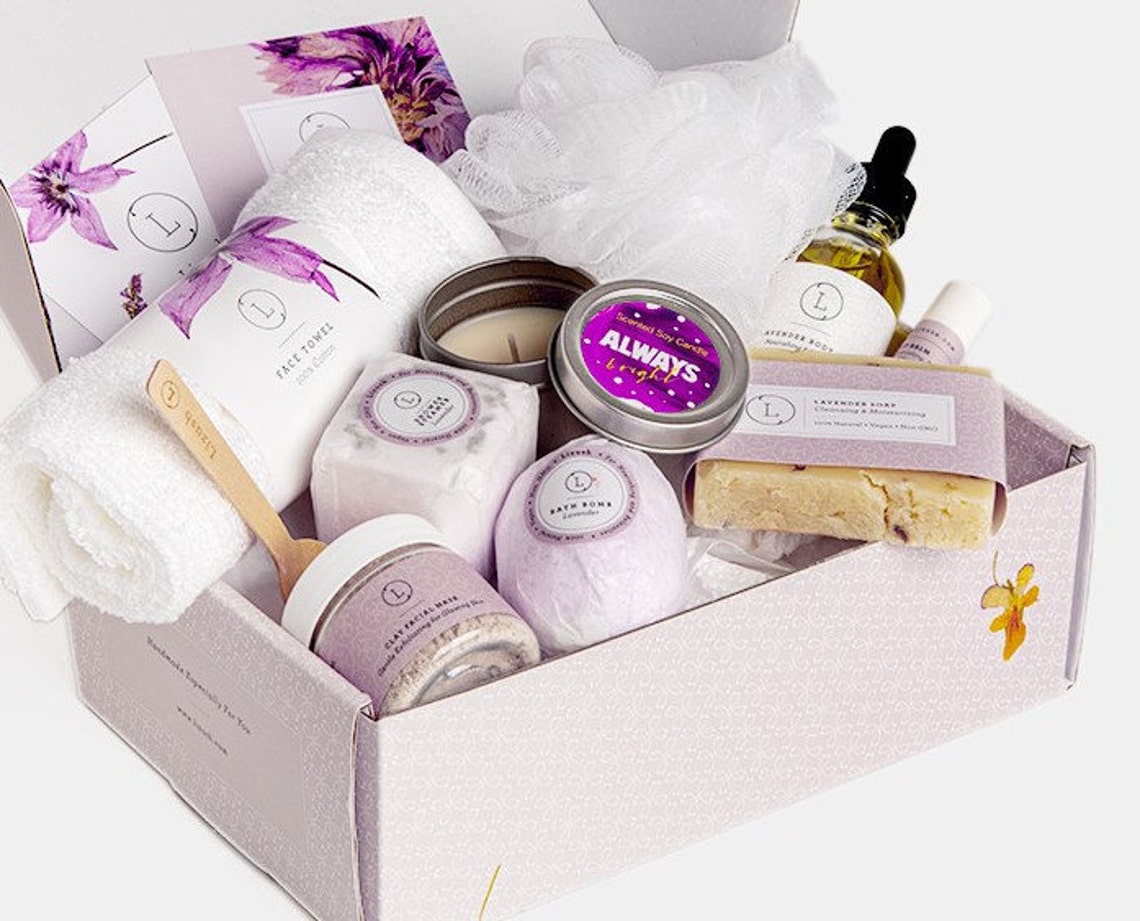 Home Decor
If your mom is into music, I think she would love a throw pillow with the lyrics of her favorite song printed on it. Or maybe the lyrics to the song she always sang to the kids when they were little. Or maybe the lyrics to the show she watched with the kids when they were little. Or maybe the lyrics to the song you danced to with her at your wedding…or…you get the idea. As a music lover, I just love this idea! It would be a constant reminder to her that you "you know her so well." It comes in different sizes, colors, and fabrics.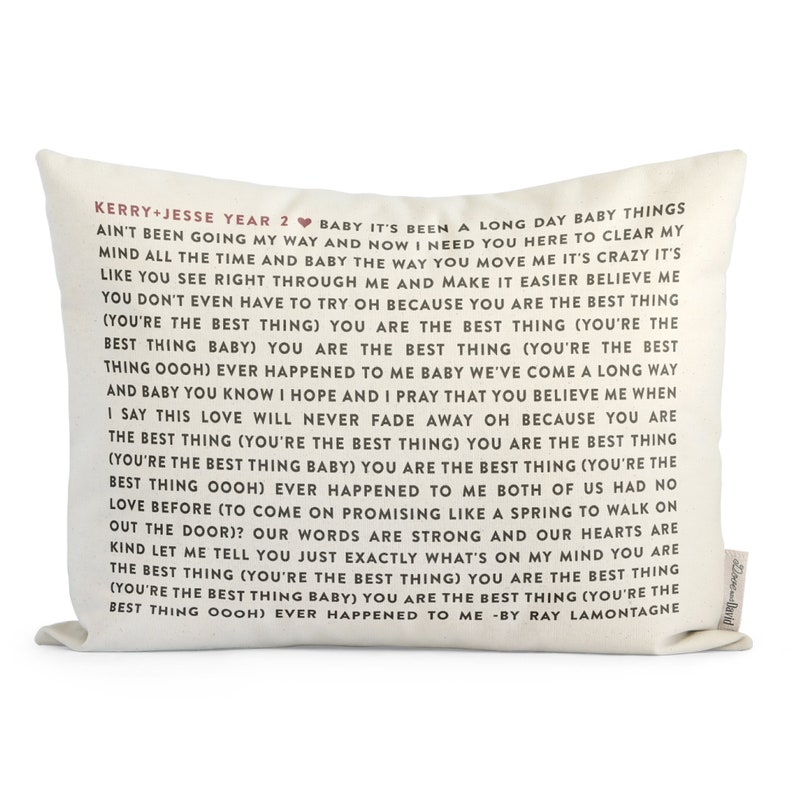 Cozy blankets
Chunky wool blankets are a popular trend right now. Get your mom one to use as a throw, or you could consider a bigger one for the bed. There are a bunch of shops on Etsy that make hand-made blankets. This one is from ChunkyWoolStudio and comes in a variety of sizes and colors: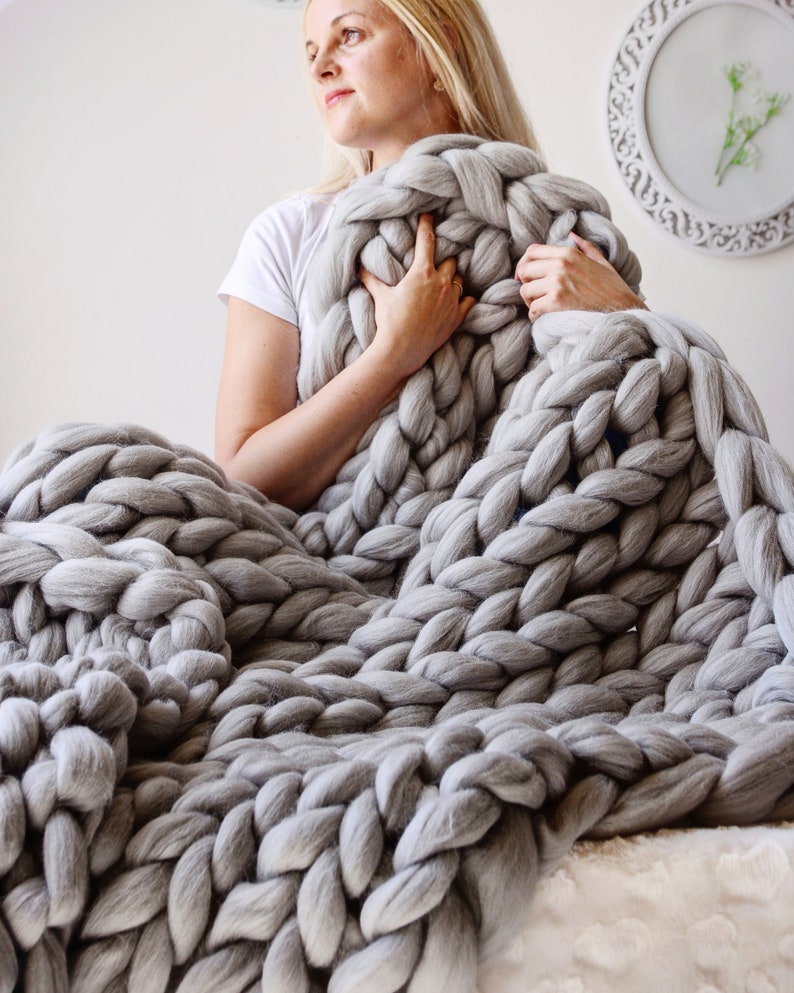 The shop Becozi sells chunky blankets made of chenille as well as wool. Super soft! She also makes pillows and cat beds! This chenille blanket comes in many colors and sizes: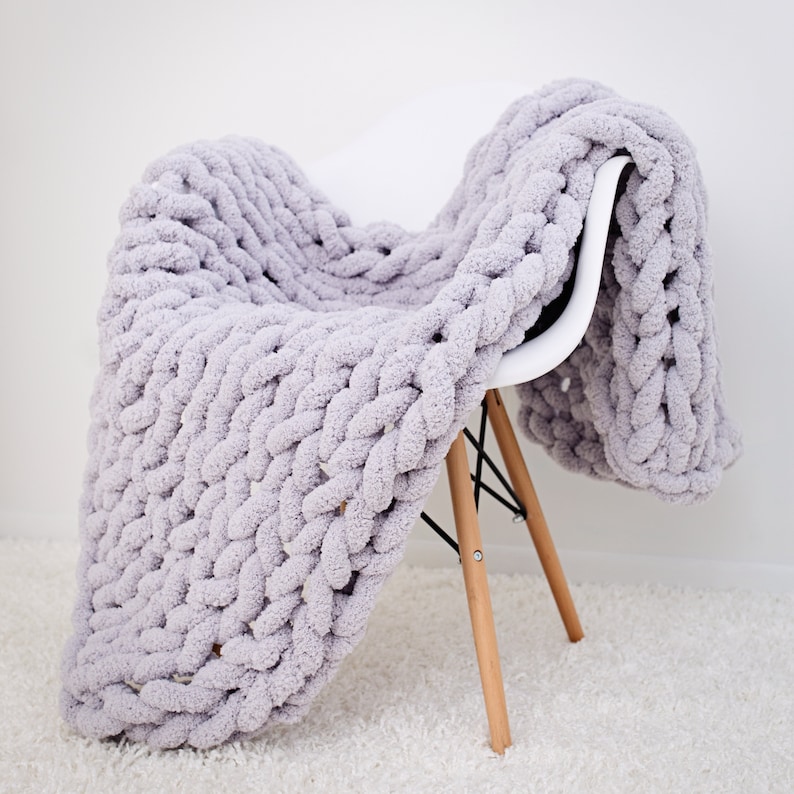 Craft and DIY Kits
Is your mom crafty? She might rather make a blanket herself! Becozi also sells DIY wool blanket kits like this kit and has tutorials on Youtube for mom to watch: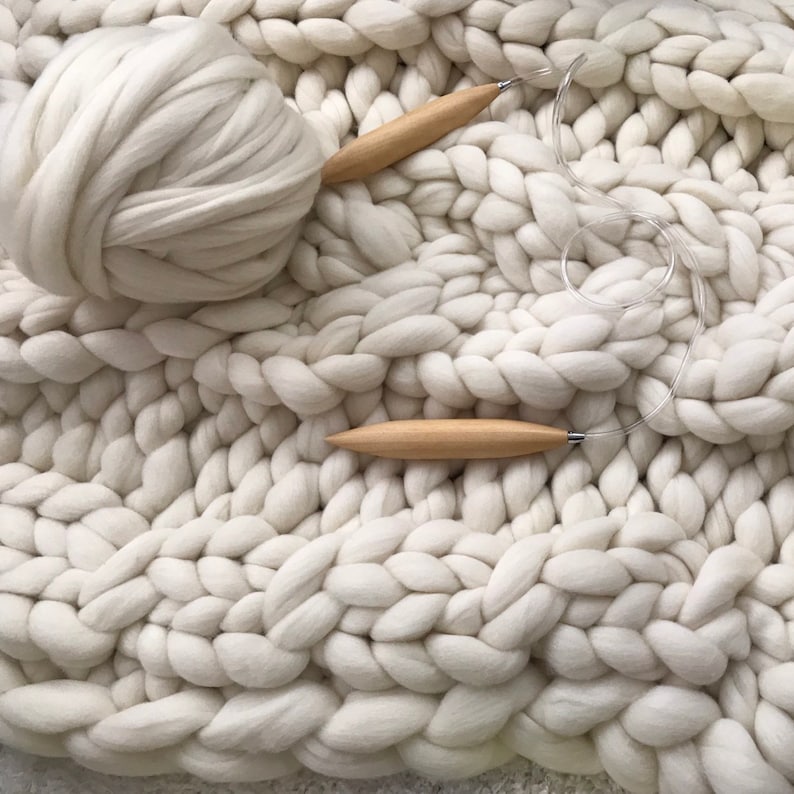 Here's a creative idea – how about a cheese-making kit? If mom likes to cook and try new things in the kitchen, a cheese kit could be the perfect gift for Mother's Day. This cheese-making kit comes from StandingStoneFarms and includes everything you need except the milk: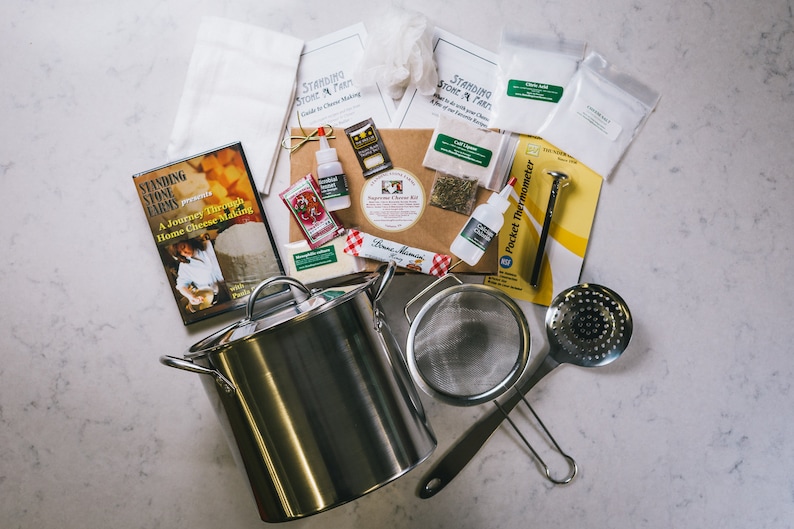 Candles
So many moms love pretty-scented candles. It's important to me to only use non-toxic items in the home, so I was excited to find the Beanwick shop on Etsy. She sells soy-based petroleum-free candles with essential oil scents, so they are safe for mom's lungs! There are a bunch of scents available. I think the lavender chamomile one sounds relaxing: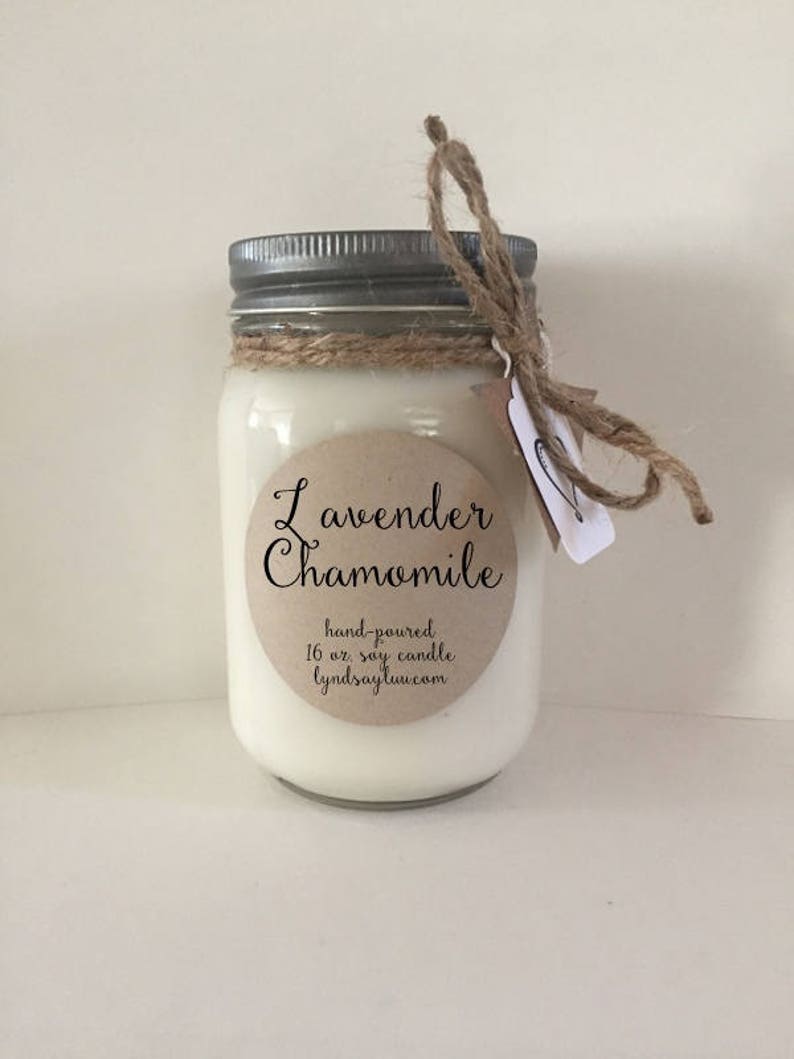 Home Decor
This mason jar centerpiece from MakervilleStudios would be a pretty addition to mom's table. The shop has many more choices, so: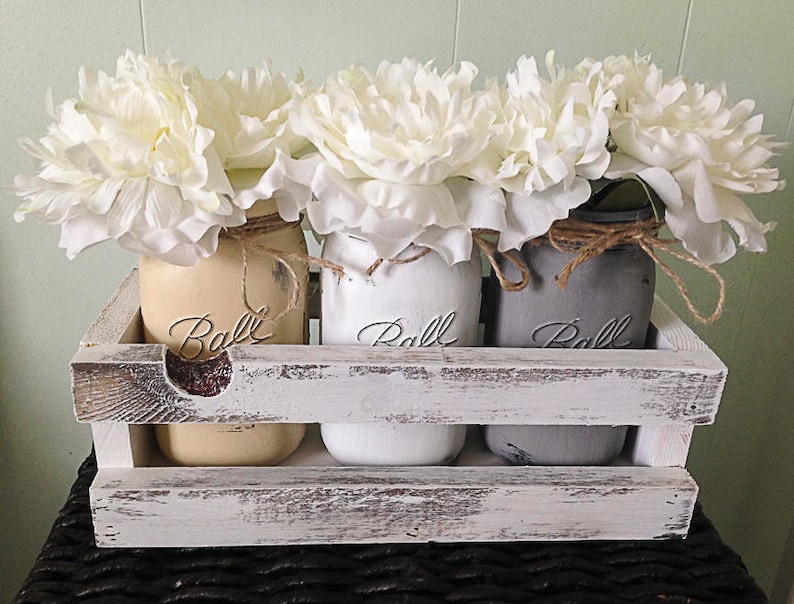 Or maybe mom would rather make her own decorative jar centerpiece? You can buy a DIY kit from InstacraftKits: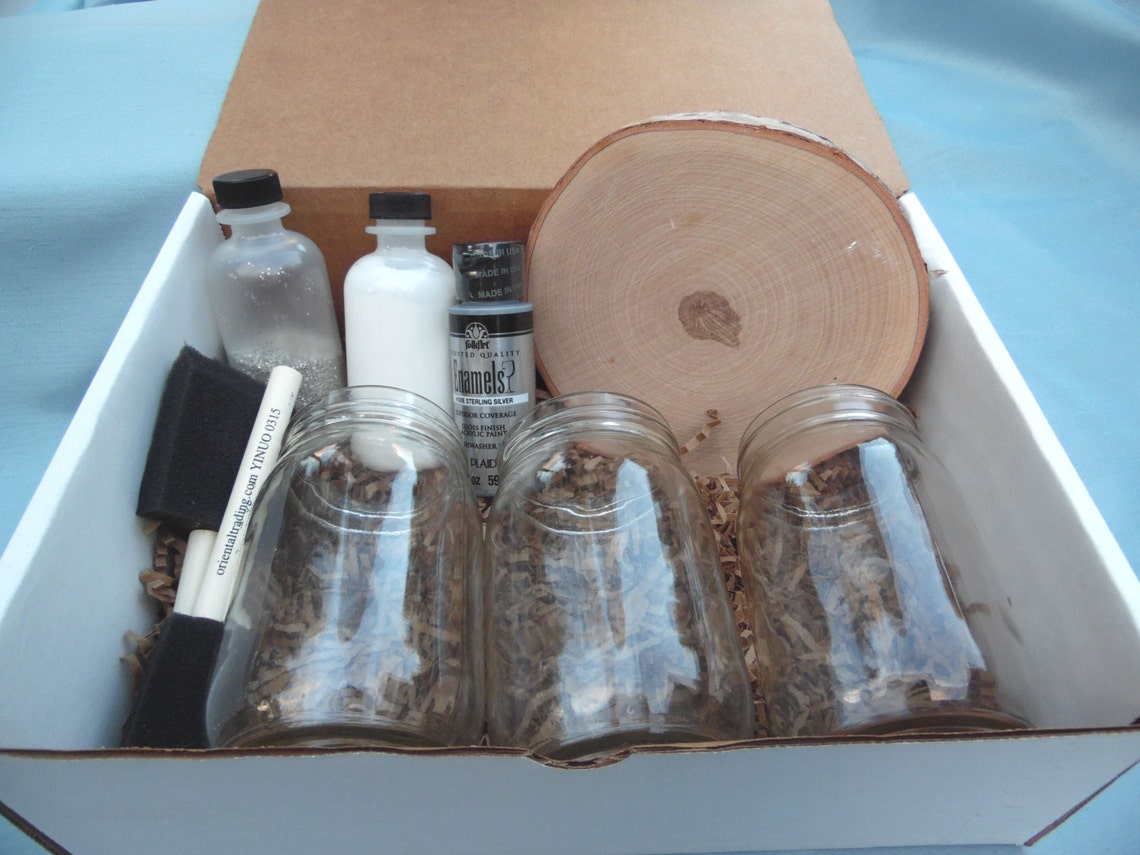 Brunch
Many families love to go out for Mother's Day Brunch to celebrate mom. That's harder to do for many families this year since we are social distancing. The Etsy shop Evention came up with a really innovative solution! They offer a pre-planned Mother's Day brunch that you can make yourself. It comes with the plans for three different brunch menus, including simple recipes, a grocery list, and printable menu cards. Cute! Make your home feel like a restaurant! And since this is an instant download, you can get it last minute if you forgot to plan ahead.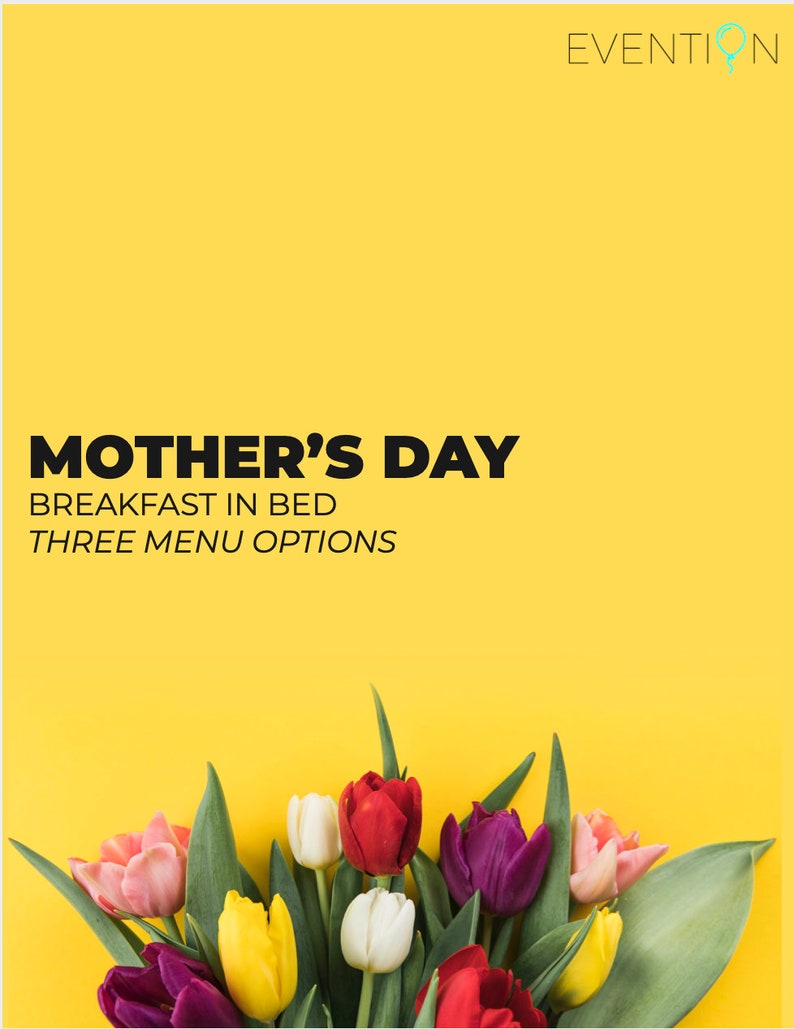 I hope you've found something perfect for mom amongst these choices!
Need more ideas? Click here to see the Etsy Editor's picks for Mother's Day